24 Trails Off the Beaten Path
Do you want to get away from the crowds for your next hike? These 24 Whidbey and Camano hikes are some of the lesser-traveled paths.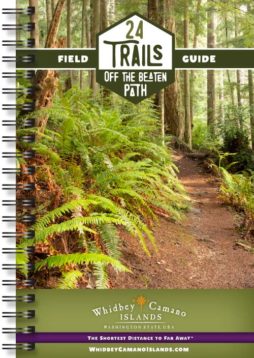 File size 24 Mb
The Trillium Community Forest has a complex of trails covering seven miles throughout more than 700 forested acres.

Looking for something that's more of a stroll than a hike? The Waterman Shorline Preserve Trail is a short .3 miles each way.

The largest stand of old-growth trees at the south end of Whidbey Island greets you on this trail in South Whidbey State Park.