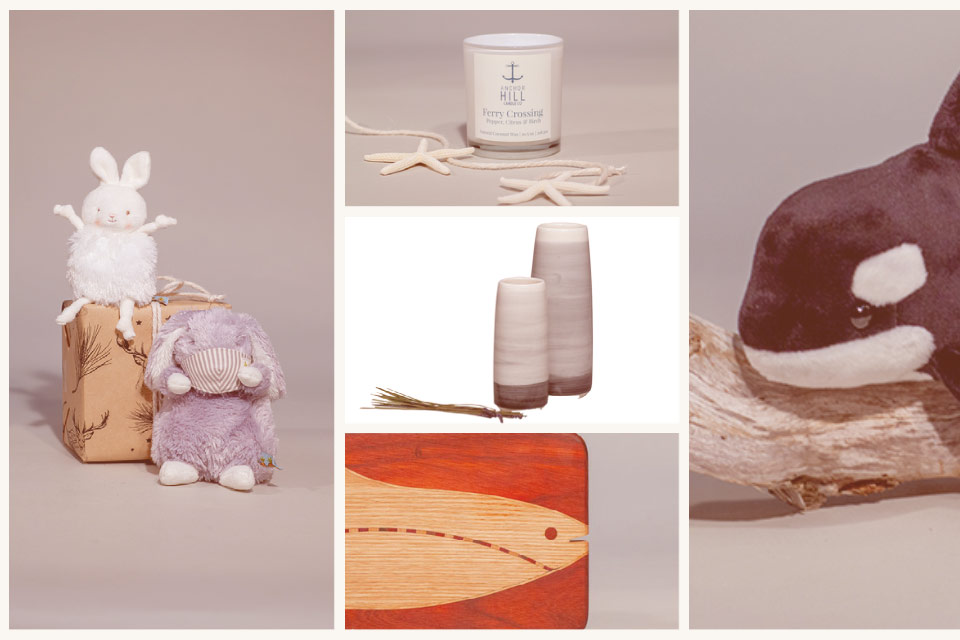 Gift-giving is easier when you shop local.
Whidbey Wax Works creates artisan beeswax candles lovingly hand-crafted from 100% pure Pacific Northwest beeswax on Whidbey Island since 1999.  From goofy dragons to pine cones to holiday candles, Whidbey Wax Works has a look and fragrance for every home.  You'll find the candles at Flying Bear Farms 3 Sisters Bayview Farmer's Market Seaside & Sylvan You'll find them at ... Read More

Located in Oak Harbor's historic Old Town, Whimsies is a collection of vintage, new and handmade items…Perfect for just the right gift for someone or treat yourself to: Mosaics Home decor Stained glass Jewelry Hand painted furniture Teas Candles Greeting cards AND more!

The Wind and Tide Bookshop is an independent bookstore that has been an entertaining corner of Oak Harbor since 1967.