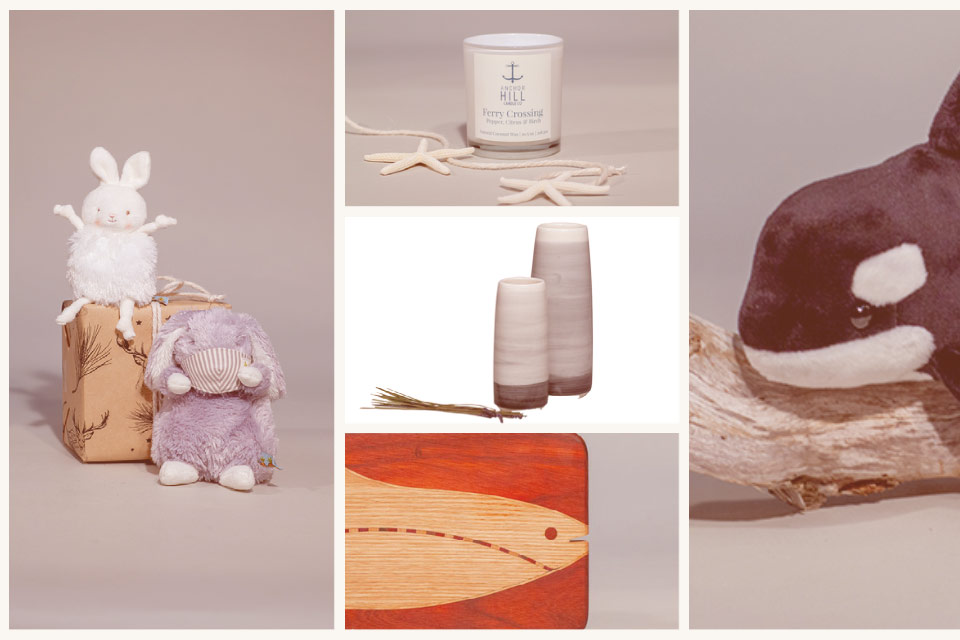 Gift-giving is easier when you shop local.
Camano Island Honey at Sanctuary Farms provides fresh honey and honey products from bees grown throughout Camano Island.  Besides fresh honey, there's bath and body products, including lip balm and skin conditioner.  There are also products for your dog.  Their motto is ""Perpetuating the Future Through Pollinators." Video: "Camano Island's Bee Lady" To watch, click here…

Andy & Bonnie Swanson own and operate Cats Paw Bees using natural and organic methods to raise honey bees, producing a raw natural honey filled with local floral flavors. Find their honey at: Camano Island Coffee at the IGA Camano Commons Marketplace Hunnington's Grocery Store – Camano Island The Farm Stand – Oak Harbor, Whidbey Island Del Fox Meats – ... Read More

For more than a hundred years, the Kristoferson family has operated this north Camano Island farm.  Here in the 21st century, the farm grows more than food, it grows experiences.  At the farm enjoy zip lining through an old growth forest, or bring your coworkers to engage in creative team-building events designed to smash stress and release creativity.  The farm ... Read More

The Matzke Outdoor Sculpture Park is a ten-acre green refuge where art fans can walk among sculptures, big and small. More than 75 works are on the grounds at any one time. There is also a 3000 sq. foot indoor art gallery.