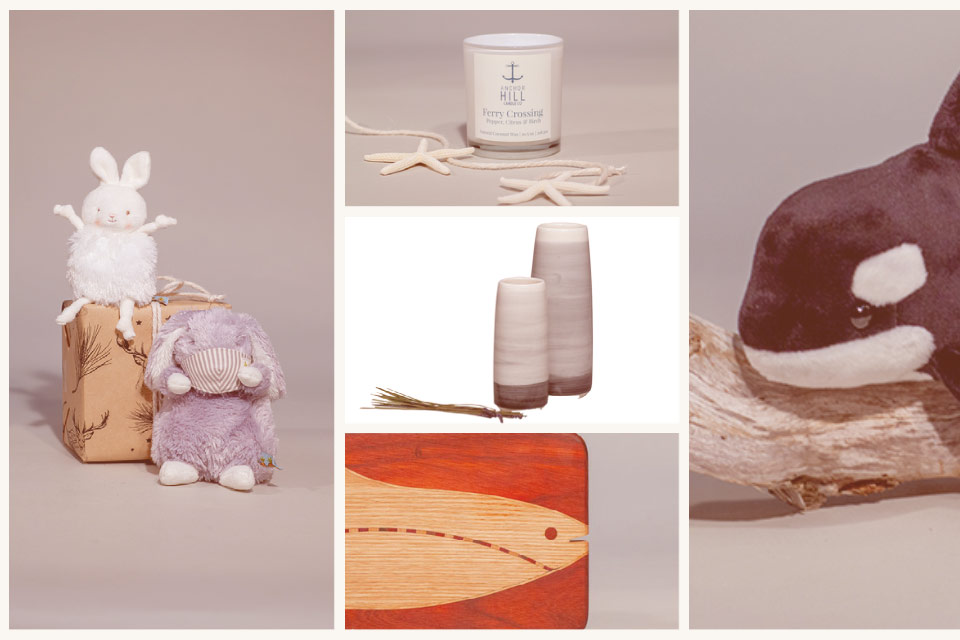 Gift-giving is easier when you shop local.
Beach Cove Jewelry offers sterling silver sea glass and gemstone jewelry and hand-stamped personalized jewelry. Find Beach Cove Jewelry at: PNW Vibes Market – 715 SE Fidalgo Ave – The Loft Building, Oak Harbor The Cove on Penn Cove – 26 Front St. NE, Coupeville Also, shop online at the website here… Note: The address and map location is for ... Read More

Dina's Great Finds sells antique and vintage items for home and body including apparel, jewelry, art glass, and furniture!

Professional photographer Elaine Torres not only provides a professional portrait opportunity but also a comfortable fun loving atmosphere where clients can enjoy the privacy of their sessions and professional quality services. Turn around times can be in as little as 3 days. BY APPOINTMENT ONLY. Offering Portraits for newborns, children, seniors, adults, all wedding services, maternity, pets, daycare/preschool packages, Individual ... Read More

Frida's – A Beautiful Mess is an eclectic assortment of fun things to give as gifts or to decorate your home. There are also art and craft supplies for those wanting to make their own fun!

The Garry Oak Gallery is Oak Harbor's artist-owned gallery with more than 25 established and emerging artists working to bring this gallery to life.

Little Town Cottage sells cottage-style home decor, gift ideas, and hand-made body products. Also available online.

The Pacific Northwest Naval Air Museum Ship's Store offers books, t-shirts, caps and other memorabilia about Naval Air Station Whidbey Island and the plane that was among the first to fly here, the PBY Catalina.  Shop the store when you visit or shop the online store here…

Show your pride in Whidbey Island with gear from Pioneer Sticker Shop.  From t-shirts to mugs, if it's all about Whidbey Island, they have it.  There are also Washington state, jet, and Pacific Northwest-themed items as well.  There are also crafts and other fun items made by local artists!  The shop is located along very walkable Pioneer Way in historic ... Read More

PNW Vibes market includes hats, gifts and home decor for the family! Customizable to your style and size as PNW Vibes Market is where we make it fun to shop.

Purple Moon sells jewelry, antiques, beautiful indoor decor, funny signs, soaps and candles, essential oils, and everything in between.