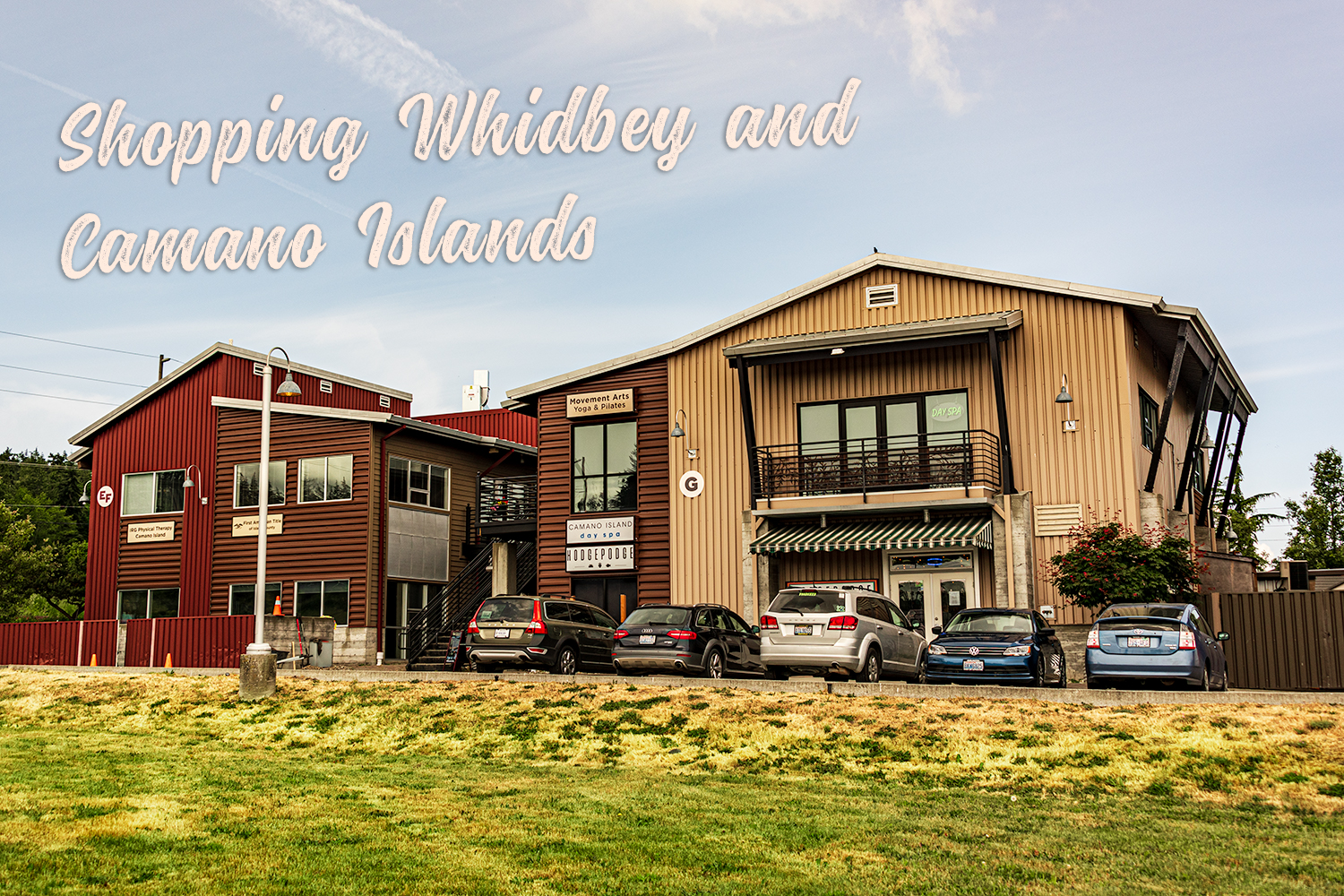 Shopping on Whidbey and Camano Islands is one of the reasons to come visit! Even if you're a local!
The award-winning Whidbey Island Distillery crafts several kinds of liqueur and a whiskey at their intimate distillery and tasting room near SR 525. Their Blackberry Liqueur holds a 98 rating from the Beverage Testing Institute making it the highest rated spirit (of any kind) produced in North America.

From first-timers to kayaking vets, Whidbey Island Kayaking offers tours and kayak rental from Langley with some tours at Penn Cove. Whidbey Kayaking offers two-hour and four-hour tours as well as specialty tours.

Whidbey Island Natural specializes in hand-made soaps, shampoos, salves, and more made from natural ingredients.  The products are made in small batches on Whidbey Island and reflect the maker's desire to supply products that a naturally free from harmful, synthetic products. Shop their online store here…

It started in 1986 and since then Whidbey Pies has grown into a Whidbey institution.  From their Greenbank Farm location, Whidbey Pies has produced  the kinds of pies islanders love, made by hand, full of flavor and natural goodness. Where can you buy Whidbey Pies? Where to Buy

Whidbey Tea features a number of blends from customer-favorite "Chamomile Min" to "Herbal Roots" to Russian Earl Grey and more. The company is passionate about creating a sustainable product in a responsible manner.  Whidbey Tea began when the founder began experimenting with the brewing tea from the nettles in her yard.  From there, she came up with varieties that friends ... Read More

Whidbey Wax Works creates artisan beeswax candles lovingly hand-crafted from 100% pure Pacific Northwest beeswax on Whidbey Island since 1999.  From goofy dragons to pine cones to holiday candles, Whidbey Wax Works has a look and fragrance for every home.  You'll find the candles at Flying Bear Farms 3 Sisters Bayview Farmer's Market Seaside & Sylvan You'll find them at ... Read More

Located in Oak Harbor's historic Old Town, Whimsies is a collection of vintage, new and handmade items…Perfect for just the right gift for someone or treat yourself to: Mosaics Home decor Stained glass Jewelry Hand painted furniture Teas Candles Greeting cards AND more!

Wicked Teuton Brewing Company is a unique micro brewery with award winning recipes on tap nestled within a home brew store.

Watercolor artist and photographer, Craig Johnson, and his wife, Joy, have created numerous books, artwork, photographs, and videos detailing the birds of  Puget Sound.  They have published four photographic books highlighting Puget Sound birds, the most recent being "Our Pacific Northwest Birds and Habitat."  Joy is a writer and former early childhood educator who collaborated with her husband on two ... Read More

The Wind and Tide Bookshop is an independent bookstore that has been an entertaining corner of Oak Harbor since 1967.