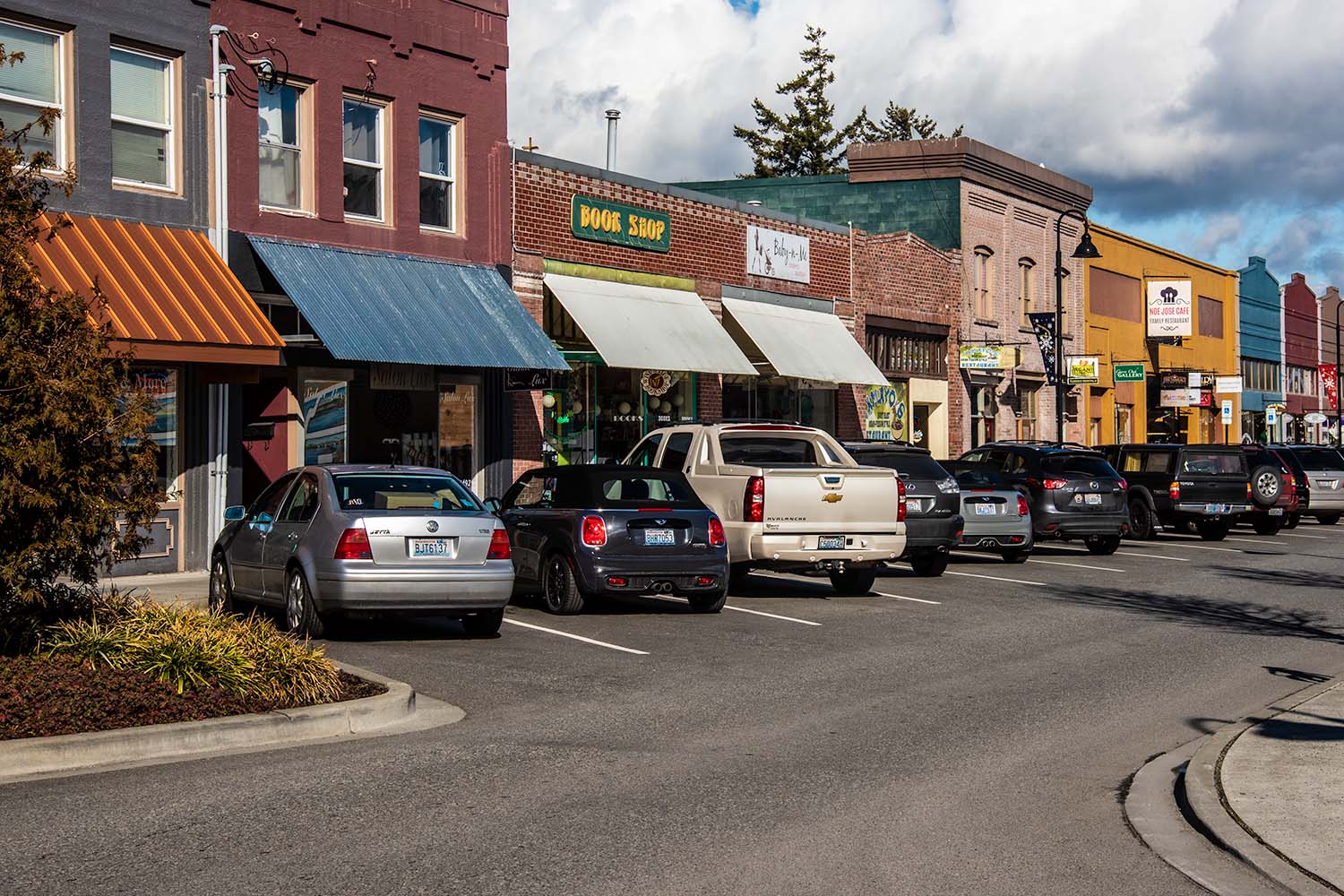 Our communities are filled with shops with great things for your and your home.
Village Pizzeria's delicious food is only available for takeout.

Located in downtown Langley, Village Wine Shop and Tasting Room offers over 200 affordable wines, their wide selection is curated and ever-changing.

Walden Lane Gourmet seeks out the highest quality all natural non-GMO ingredients and handcrafted each item in small batches to ensure peak quality and flavor.  From aged balsamic vinegars to infused oils to tasty salts, and more, Walden Lane Gourmet seeks to inspire you to cook with abandon! Check their innovative seasonings to inspire new tastes in your kitchen. With ... Read More

The Whidbey Art Gallery offers high quality fine art work including paintings, photography, colored pencil, printmaking, jewelry, glass, metal, and more.

The Whidbey Clay Center is a membership-based pottery studio that also offers, classes, workshops, firing events and sales.

Famous for its coffee, Useless Bay Coffee is a favorite for locals and visitors.  Stop in Oak Harbor for breakfast or for lunch.

Whidbey Doughnuts in Bayview offers breakfast favorites along with American classics for lunch and dinner. Offering dine-in, takeout, and South Whidbey delivery.

Whidbey Essentials is home and beauty products infused with herbs from Whidbey Island and the prairie, forest, farm and sea. They're available at Seaside and Sylvan and 3 Sisters Market. Note: the map below is to 3 Sisters Market.

Whidbey Herbal distills essential oils from Pacific Northwest plants.  Oils include essential oils made from Western Red Cedar, Lavender, Douglas Fir, and more.  The farmers behind Whidbey Herbal, Caitlin and Sam Stanton, use only  the most sustainable option for each plant, either wild harvest or farm-grown.  The tree oils come from branches knocked down by the wind.  The ingredients are ... Read More

The Whidbey Island Bagel Factory serves authentic New York style bagels, boiled and baked and bagel sandwiches for breakfast and lunch.