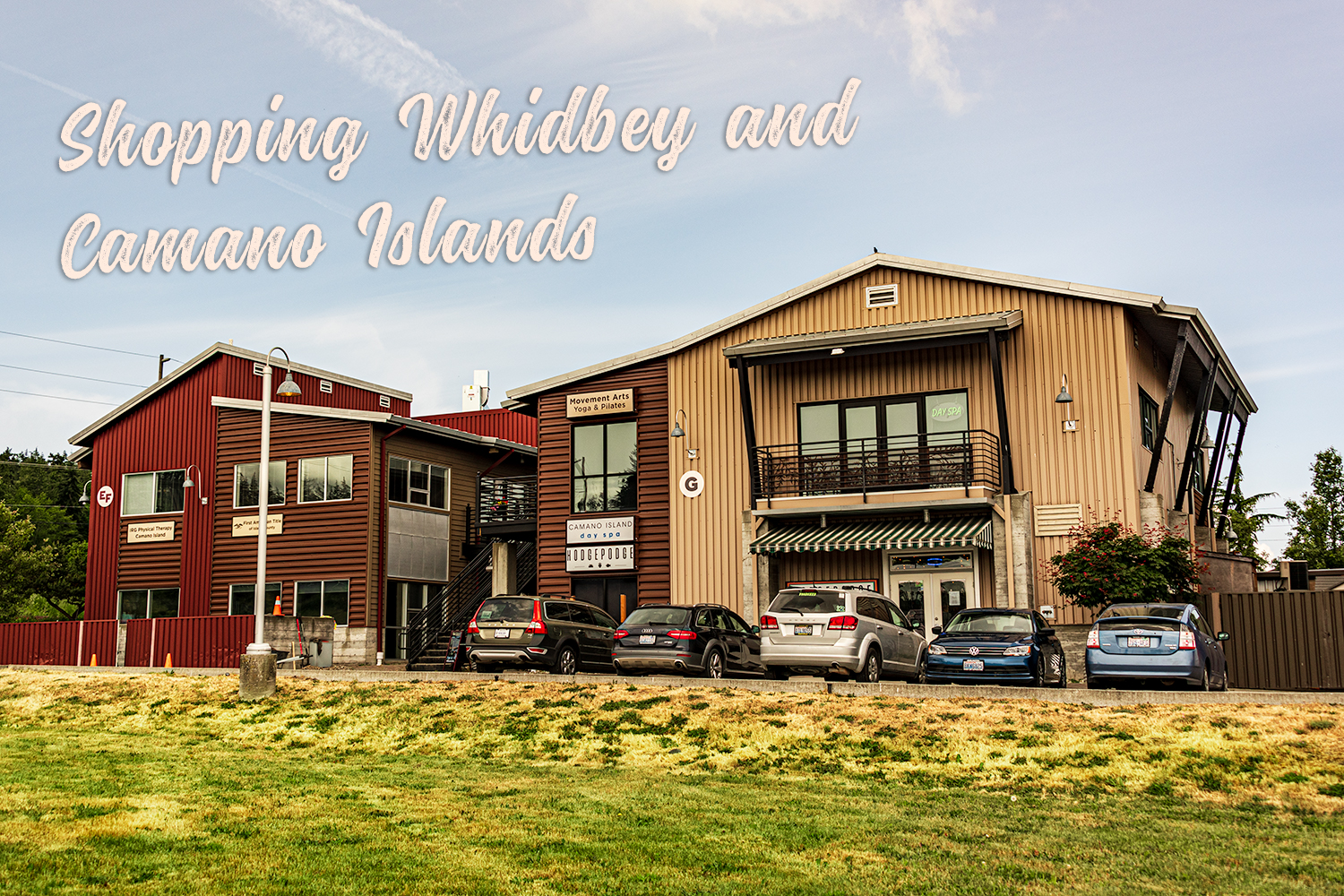 Shopping on Whidbey and Camano Islands is one of the reasons to come visit! Even if you're a local!
The Pacific Rim Institute for Environmental Stewardship teaches people to live sustainably and care for the world around them.  The facility also has lecture halls for rent and public trails through Whidbey Island's prairie.

Choose from their large selection of unfinished ceramics. You paint and finish it anyway you like, using freehand, stencils, and your choice of colorful paints. Return in a couple days to claim your project.

Conveniently located right on the main highway between Oak Harbor and Coupeville, Penn Cove Pottery features the work of many local artists.

Whidbey Island's world-famous fresh Penn Cove mussels are served in homes throughout the Pacific Northwest and fine restaurants around the country.  Raised and harvest in Penn Cove, these mussels are known for being soft and tasty; not chewy.  Fresh mussels are available in grocery stores and fish markets throughout the region.  Penn Cove Mussels grows and harvests more than two ... Read More

Show your pride in Whidbey Island with gear from Pioneer Sticker Shop.  From t-shirts to mugs, if it's all about Whidbey Island, they have it.  There are also Washington state, jet, and Pacific Northwest-themed items as well.  There are also crafts and other fun items made by local artists!  The shop is located along very walkable Pioneer Way in historic ... Read More

PNW Vibes market includes hats, gifts and home decor for the family! Customizable to your style and size as PNW Vibes Market is where we make it fun to shop.

Purple Moon sells jewelry, antiques, beautiful indoor decor, funny signs, soaps and candles, essential oils, and everything in between.

Rain Puddles Kids Boutique sells ethically produced and environmentally friendly children's products. They feature children's clothing, shoes, bedding and accessories. They're all sourced and sold with the idea of both finding cute and fun items for babies and toddlers and providing a living wage for those who make them. There's also home decor, bath and body items for mom and ... Read More

Add some lively color to your space with tropical fish from Red Fish Blue Fish.  Shop their Greenbank Farm store, or order online.

The Red Rooster Antique Mall features a variety of antiques, collectibles, vintage and cottage furniture and home décor.