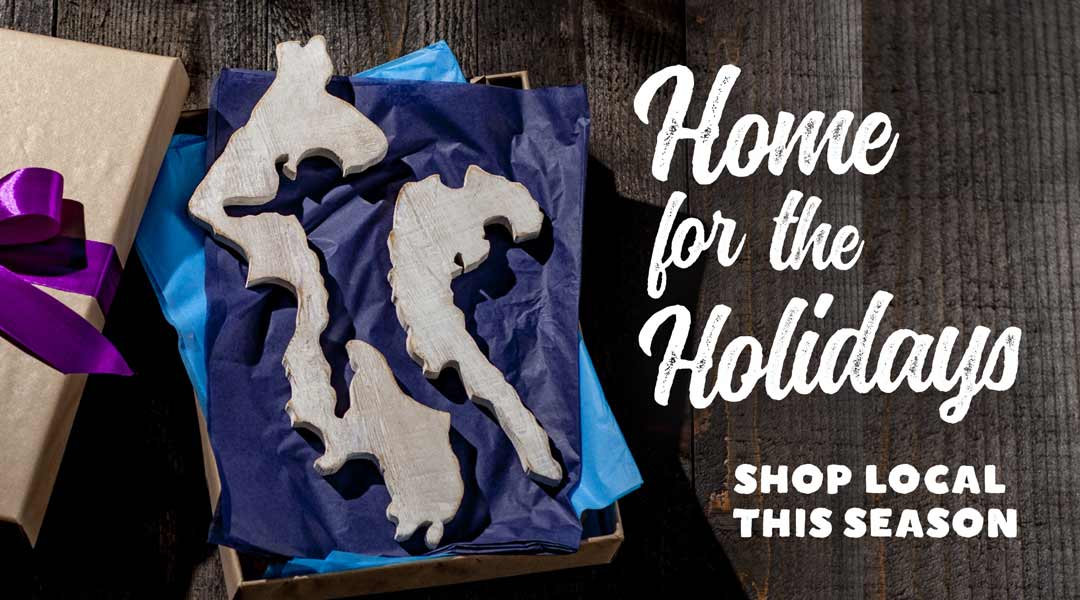 Save money while you give the gift of travel with our special 20% discount at participating hotels and B and B's.
Save Now!
Sweet Sisters Bodycare, creates beautiful, healthy and meaningful skin, hair and body care products.  These include hand soaps and spray, shampoo, conditioner, aromas, and more.  You can find their products at retail outlets throughout Washington.  Island locations include: edit. – Langley The Inn at Langley – Langley Ayurveda Arts – Freeland The Studio – Langley The Yoga Lodge – Greenbank ... Read More

At the Blue Peony, you'll find a carefully curated collection of handcrafted and traditional products like colorful aprons or scarves. Maybe you'll b intrigued by a colorful tote bag or napkin set. Are you ready to consider embroidery, or maybe a small catapult is more your style. Let the Blue Peony take you on a colorful adventure. The Blue Peony ... Read More

Visit the Crow's Roost for Fair Trade, USA and locally made art, gifts, jewelry, home goods and more.

Utopia Farm Candles makes 100% plant-based soy wax candles.  The hand-poured candles are made without dyes, additives, paraffin or animal products and are made simply for the cleanest burn!

Venture Out Nursery sells plants in a park-like setting on Whidbey Island.  Visit often as there are new things to see each season, and inspiration is always just around the next corner!

Vida Verde Home provides the most beautiful, chic hand-made nature-infused products as well as fine home goods! Find Vida Verde Home products in their Stanwood store and at the Camano Commons Marketplace.

Walden Lane Gourmet seeks out the highest quality all natural non-GMO ingredients and handcrafted each item in small batches to ensure peak quality and flavor.  From aged balsamic vinegars to infused oils to tasty salts, and more, Walden Lane Gourmet seeks to inspire you to cook with abandon! Check their innovative seasonings to inspire new tastes in your kitchen. With ... Read More

The Whidbey Art Gallery offers high quality fine art work by local artists who have been juried into the gallery. Their art includes paintings, photography, colored pencil, printmaking, wood and stone carving, jewelry, glass, metal, sculpture, and fiber art. Unique among Langley galleries, they provide juried artists the opportunity to display and sell their work on a daily basis as well as take a part of the ... Read More

COVID-19 Update: All drive through locations are open, and the cafe in Oak Harbor is open for takeout. No dining in at this time. Famous for its coffee that's freshly-roasted right in the restaurant, Whidbey Coffee is a favorite for locals and visitors.  Stop in for breakfast or for lunch.  The menu features a wide selection of omelets, other ... Read More

Whidbey Essentials is home and beauty products infused with herbs from Whidbey Island and the prairie, forest, farm and sea. They're available at Seaside and Sylvan and 3 Sisters Market. Note: the map below is to 3 Sisters Market.