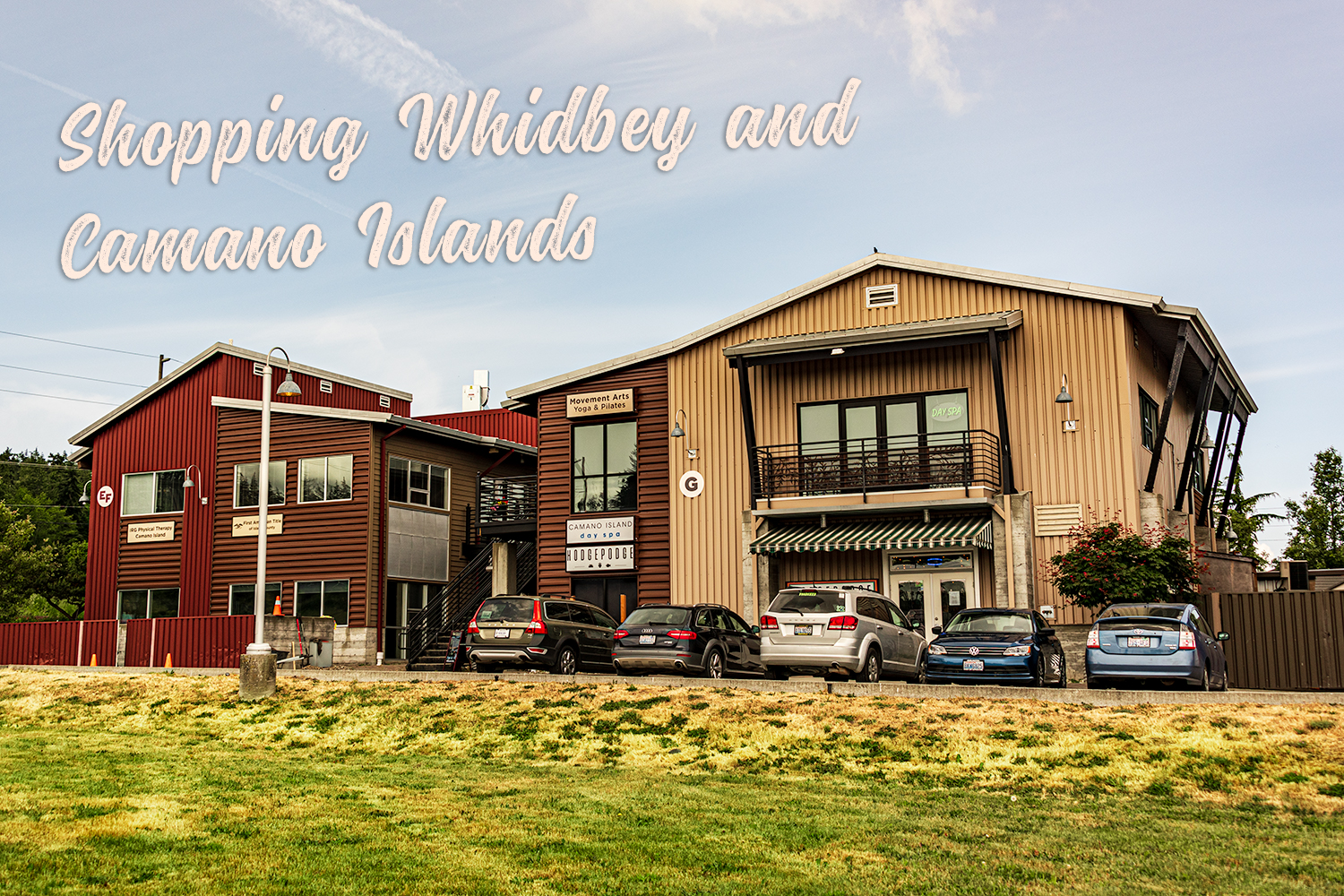 Shopping on Whidbey and Camano Islands is one of the reasons to come visit! Even if you're a local!
Visit the Crow's Roost for Fair Trade, USA and locally made art, gifts, jewelry, home goods and more.

Utopia Farm Candles makes 100% plant-based soy wax candles.  The hand-poured candles are made without dyes, additives, paraffin or animal products and are made simply for the cleanest burn!

Venture Out Nursery sells plants in a park-like setting on Whidbey Island.  Visit often as there are new things to see each season.

Vida Verde Home provides the most beautiful, chic hand-made nature-infused products as well as fine home goods! Find Vida Verde Home products in their Stanwood store and at the Camano Commons Marketplace.

Walden Lane Gourmet seeks out the highest quality all natural non-GMO ingredients and handcrafted each item in small batches to ensure peak quality and flavor.  From aged balsamic vinegars to infused oils to tasty salts, and more, Walden Lane Gourmet seeks to inspire you to cook with abandon! Check their innovative seasonings to inspire new tastes in your kitchen. With ... Read More

The Whidbey Art Gallery offers high quality fine art work including paintings, photography, colored pencil, printmaking, jewelry, glass, metal, and more.

Famous for its coffee, Useless Bay Coffee is a favorite for locals and visitors.  Stop in Oak Harbor for breakfast or for lunch.

Whidbey Essentials is home and beauty products infused with herbs from Whidbey Island and the prairie, forest, farm and sea. They're available at Seaside and Sylvan and 3 Sisters Market. Note: the map below is to 3 Sisters Market.

Whidbey Herbal distills essential oils from Pacific Northwest plants.  Oils include essential oils made from Western Red Cedar, Lavender, Douglas Fir, and more.  The farmers behind Whidbey Herbal, Caitlin and Sam Stanton, use only  the most sustainable option for each plant, either wild harvest or farm-grown.  The tree oils come from branches knocked down by the wind.  The ingredients are ... Read More

The award-winning Whidbey Island Distillery crafts several kinds of liqueur and a whiskey at their intimate distillery and tasting room near SR 525. Their Blackberry Liqueur holds a 98 rating from the Beverage Testing Institute making it the highest rated spirit (of any kind) produced in North America.