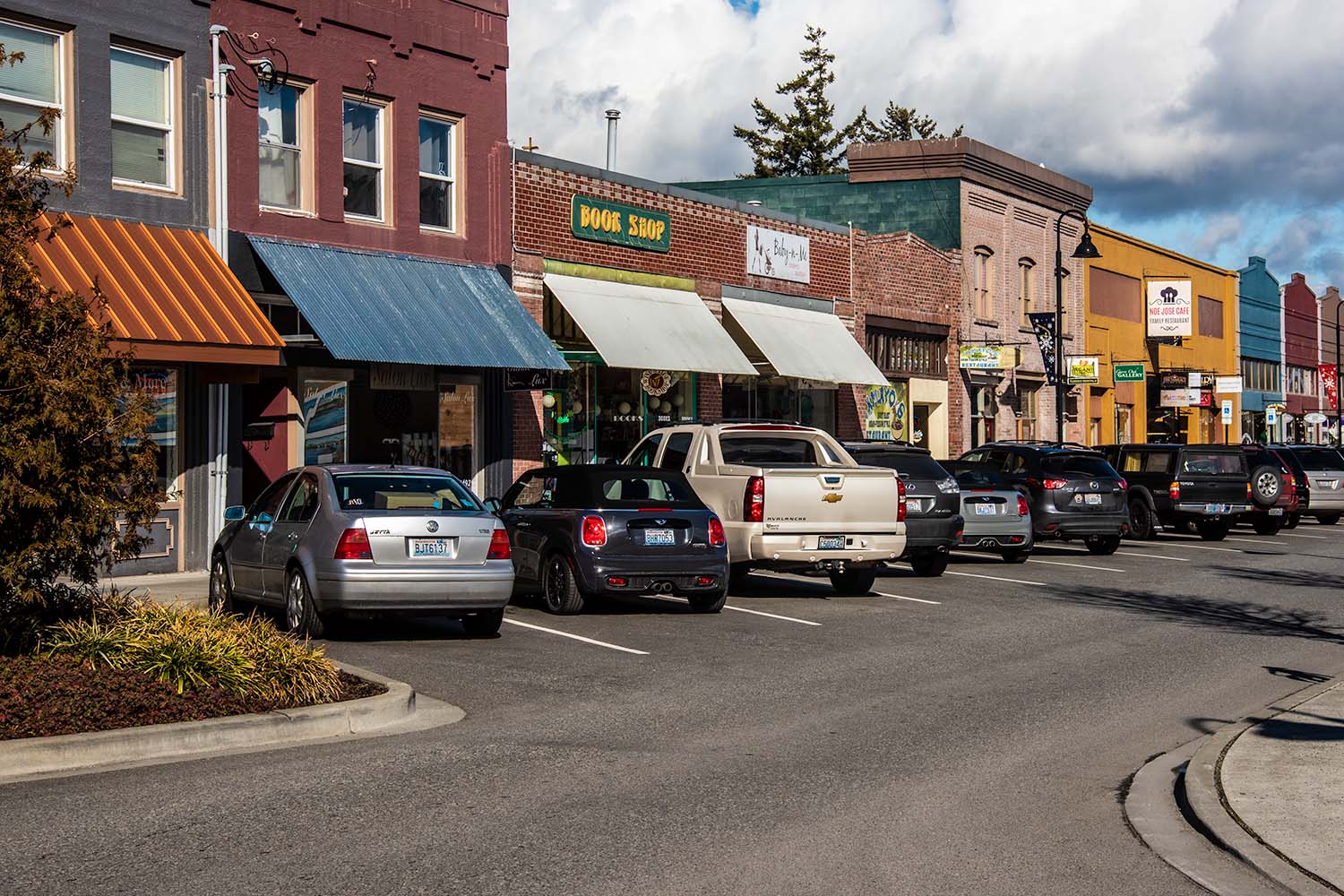 Our communities are filled with shops with great things for your and your home.
Arrowhead Ranch is a place for unique experiences.  Have you ever tried throwing an axe and actually hitting a target?  It's a competitive thing that even crowns champion axe-throwers.  If flinging metal isn't quite your thing, then maybe you and the family would like to build a birdhouse together, or maybe you'd like to create your own charcuterie board.  ... Read More

Camano Island Coffee features ethically sourced beans, investment in non-profits. Order online, and the coffee is roasted and shipped in 48 hours with lots of gift box options. READ MORE: "Camano Island Coffee – "In the Business of Changing Lives"   Read here…

Camano Island Honey at Sanctuary Farms provides fresh honey and honey products from bees grown throughout Camano Island.  Besides fresh honey, there's bath and body products, including lip balm and skin conditioner.  There are also products for your dog.  Their motto is ""Perpetuating the Future Through Pollinators." Video: "Camano Island's Bee Lady" To watch, click here…

Shop like a local at your hometown IGA supermarket.  There's a full selection of meats, fruits and vegetables, canned goods and more.  Be sure to watch for weekly specials for more money-saving deals!

Andy & Bonnie Swanson own and operate Cats Paw Bees using natural and organic methods to raise honey bees, producing a raw natural honey filled with local floral flavors. Find their honey at: Camano Island Coffee at the IGA Camano Commons Marketplace Hunnington's Grocery Store – Camano Island The Farm Stand – Oak Harbor, Whidbey Island Del Fox Meats – ... Read More

This family owned and operated winery is open for tastings the first weekend of each month. Parties of 6 or more can schedule tours at other times.

Edward Lynne Cellars is a boutique winery established on Camano Island in 2010 with two acres planted with the goal of producing a quality estate wine.

For more than a hundred years, the Kristoferson family has operated this north Camano Island farm.  Here in the 21st century, the farm grows more than food, it grows experiences.  At the farm enjoy zip lining through an old growth forest, or bring your coworkers to engage in creative team-building events designed to smash stress and release creativity.  The farm ... Read More

The Matzke Outdoor Sculpture Park is a ten-acre green refuge where art fans can walk among sculptures, big and small. More than 75 works are on the grounds at any one time. There is also a 3000 sq. foot indoor art gallery.

Combine regional craft beer favorites and Northwest inspired food in a casual atmosphere and you have Tapped Public House.