Events for March 3, 2017
Day Navigation
3:00 pm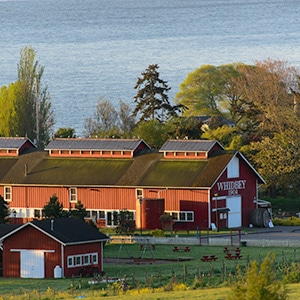 The shops and galleries of Greenbank Farm stay open late on the first Friday of each month. Enjoy wine and cheese, tour the galleries, and visit the other shops at the farm.
Find out more »
5:00 pm
C.R.A.P. returns under the guidance of local artists Janet Pheifer and Buffy Cribbs. Their work will be featured with other Whidbey artists who use recycled and found objects to create fun and stimulating pieces of art. MAR. 3 – 12, 2017 Opening night reception MAR. 3, 2017 5:00-7:00 PM Free and open to the public
Find out more »
7:30 pm
Presented by Fritha Strand Art Battles Whidbey Island is live on-stage painting with DJ music. Our first ever visual artist "performance" piece, this live, competitive painting event will showcase up to eight painters and a playlist of upbeat tunes with patrons roaming close to the action. A fun, creative space for both artist and appreciator! The bar will be open! ...
Find out more »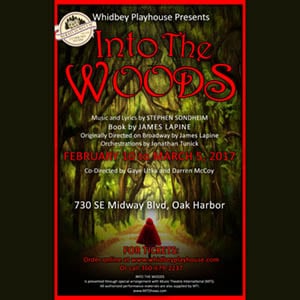 The Whidbey Playhouse in Oak Harbor presents Stephen Sondheim's INTO THE WOODS, opening February 10 and running until March 5, 2017. This storybook fantasy is a musical journey with an original story based on several Brothers Grimm fairy tales. A childless baker and his wife set out on a mission to begin a family but must break a Witch's curse. ...
Find out more »
+ Export Events
Do you have an event you would like us to consider for our calendar? Please email the information along with images to info@whidbeycamanoislands.com.