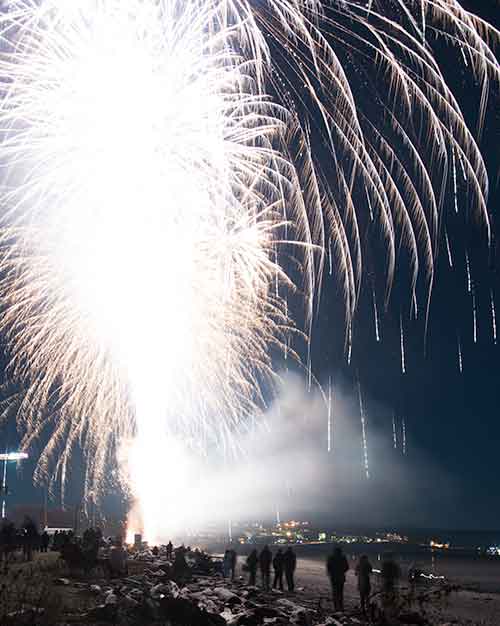 The tree is down (or at least drooping) and the spring is sooo far away. What are you going to do? We have three outdoor, yes, outdoor suggestions!
New Year's Eve
Fireworks
Celebrate the arrival of 2019 at the family-friendly time of 9 p.m. in Oak Harbor.
Hey, it's New Year's somewhere, right?  So, celebrate early so everyone, especially the little-ones, can get home at a decent hour.  Fireworks on Oak Harbor Bay.
New Year's Day
Polar Bear Plunge
In a funk?  Go for a dunk!  Start 2019 at high noon at Freeland's Double Bluff Beach with a daring dip in Puget Sound!  Registration starts at 10:30. You'll want to arrive early because parking is limited (and you'll want to contemplate your decision).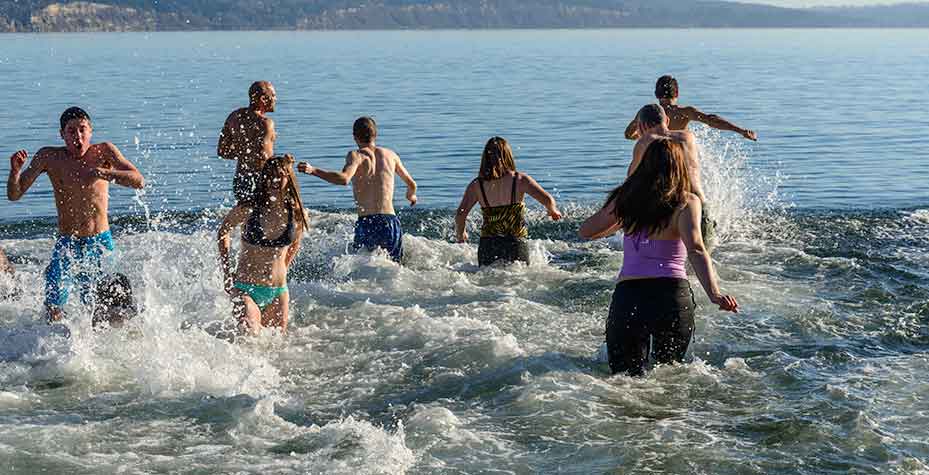 State Park First Day Hikes
You already know you're going to spend a lot of 2019 sitting, right?  You can, at least, for one day embrace nature, instead of your desk, with the annual first day hikes at many of our state parks.  Participating parks around here include:
• Cama Beach State Park – 10:00 a.m. – Meet at Drop Off Shelter 2
• Deception Pass State Park – 10:00 a.m. – Meet at Bowman Bay Civilian Conservation Center Shelter
Also, there's free admission to all state parks on New Year's Day.  So, even if you aren't ready for a full hike, you can at least get out on your own and start on a healthier 2019!