Olive Oil Tasting at Bayleaf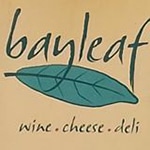 February 18, 2017 @ 3:00 pm

-

5:00 pm

$15
Olive Oil tasting Feb 18 ~ 3pm $15
This Saturday – join us!
Register Here
Olive oil is a key component of the Mediterranean diet which is thought to lower cholesterol and blood pressure as well as reduce the risk of heart disease and diabetes. It is also a versatile and flavorsome kitchen staple that can be used in an array of cuisine applications from baking to frying to a delectable pasta or salad seasoning.
Like most anything else, quality can be a bit more costly, but as the old adage goes, you get what you pay for. The shelves at bayleaf are regularly stocked with many fine olive oils including RITROVO SELECTIONS™ extra virgin olive oils, but knowing which is best for specific cooking needs and one's individual palate can be a bit intimidating. Join us at bayleaf on Saturday, February 18th at 3pm as we invite the olive oil experts from Ritrovo to guide us as we taste and learn about olive oil and even, perhaps, rub a little on our skin.
Only a few seats left. Participants will receive discounts on the day of the event and for LIFE! Please refrain from wearing anything scented. This is a seminar tasting, we ask that you give our guests your full attention.