Cama Beach Circus Theatre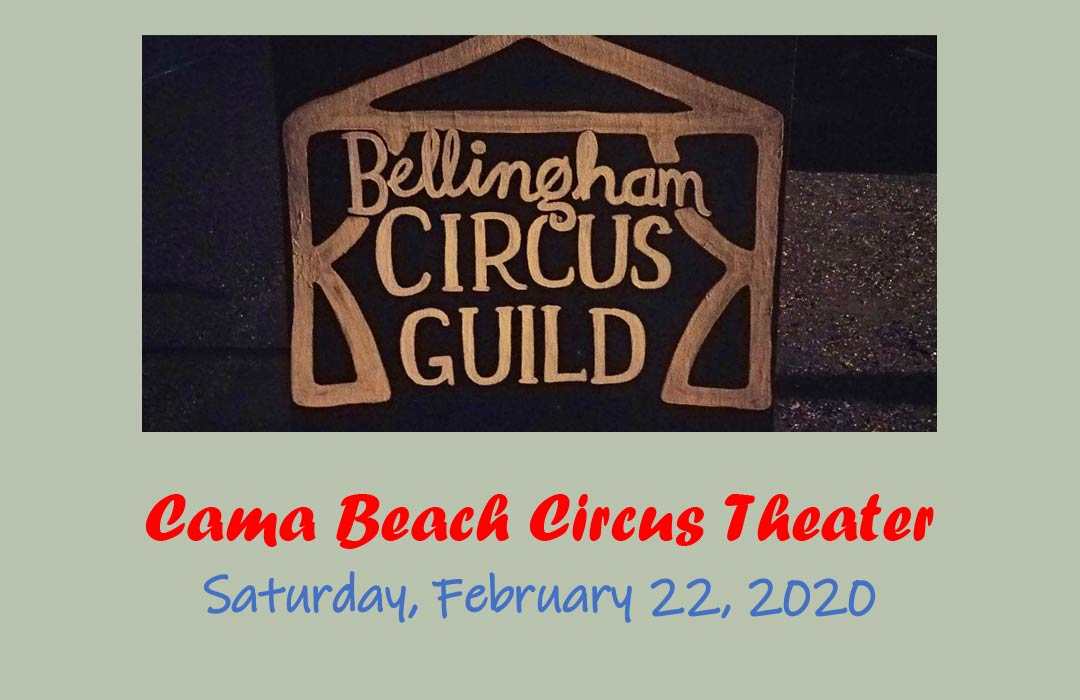 February 22, 2020 @ 4:30 pm
Free
COME ONE – COME ALL.   THE CIRCUS IS COMING TO TOWN!
4:30 p.m. showtime!  February 22!
February is when most of us are DONE with winter!    Join us in the Cama Center at Cama Beach State Park for the Bellingham Circus Guild performances to entertain and laugh away the Winter Blahs!
Be AMAZED by the far-flung funnies of jugglers Wren & Della!
LAUGH the winter blues away with Della Moustachella and her dancing chair and again as her alter ego learns to fly!
Be DIZZIED by the twirling hoops as Harmony spins rings around herself!
Be in AWE of the strength and flexibility of Bri Bird on the pole!
FEEL the excitement as Sadye flies on silks and trapeze!
FREE Show begins 4:30pm  Food available from the Cama Beach Café
Related Events