Camano Crab Dash – Virtual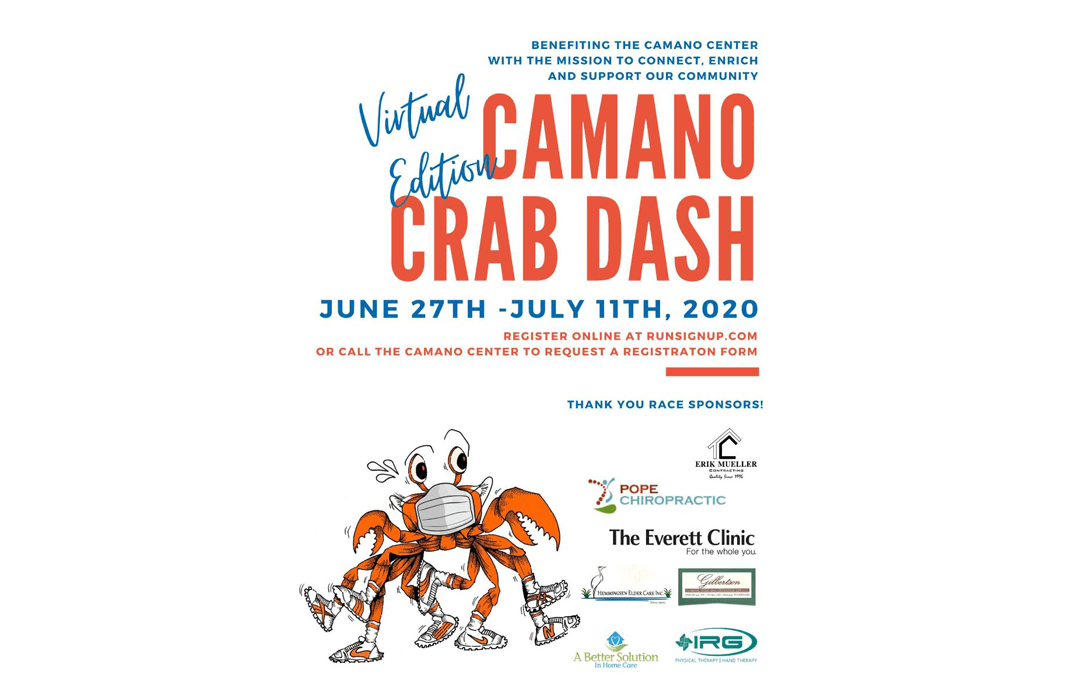 June 26, 2020

-

June 27, 2020
The Camano Crab Dash is going virtual!
(But, you still gotta run!)
There's no stopping this run, but it will be a little... scattered.
Here's how it works.
Register for the 5K or 10K
Pick up your registration swag and very cool t-shirt at the Camano Center June 26 or 27.  Shipping is extra.
Do the run (you promise?), or just walk it.  Run outdoors or indoors, just put yourself through the paces.
Take a selfie or two and post 'em with the hashtag #camanocrabdash
You'll also get to post your time to the Crab Dash leaderboard, so get that smart watch tuned up!  Posting your time gets you a finisher certificate showing you earned that swag!
Related Events