Celebrate Schooner Suva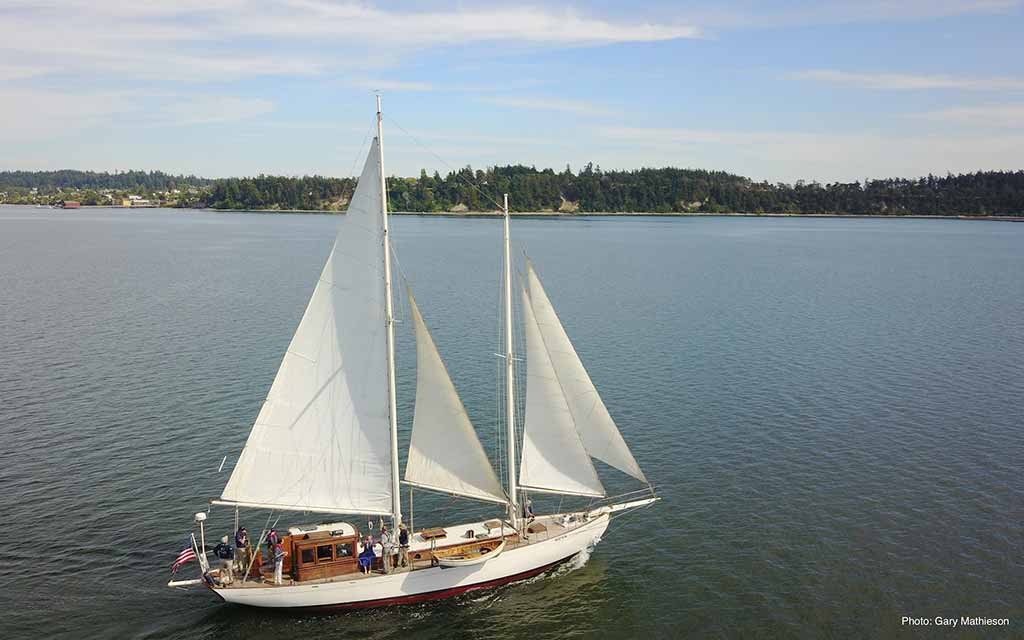 Celebrate Schooner Suva's 94th Birthday & Annual Return to Penn Cove!
Saturday, May 11th @ 4 p.m.
24 Front Street, Coupeville
Join us Saturday, May 11th on the Coupeville Wharf. Enjoy dockside tours of Suva, birthday cake, sea shanties from the Shifty Sailors, and more. Meet the captains and crew, sign up for a sail, learn more about the volunteer force that keeps Schooner Suva afloat and how you can help. This is a wonderful way to kick off the sailing season in style. This is a free, family-friendly event.
More information can be found at:
www.schoonersuva.org/suva-happenings
At 68 feet, this Gatsby-era schooner was built in 1925 for Coupeville resident and attorney, Frank J Pratt, Jr. She was designed by Ted Geary, a noted Seattle naval architect. Built in Hong Kong, then shipped to British Columbia for spars and rigging, Suva sailed into Coupeville making a grand entrance. Since that time, Suva remained in Puget Sound waters. She is now the proud flagship of the Coupeville Maritime Heritage Foundation, only her sixth owner, and is open to the public for tours and sailing.
Related Events