Choroloco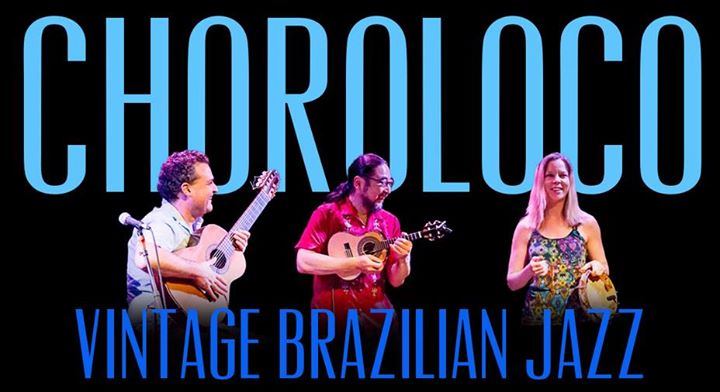 October 14, 2017 @ 7:00 pm

-

9:00 pm
Stuart Zobel is a guitarist, composer, and teacher whose emphasis is in Latin American music and creating music for the screen and stage. He has composed and directed music for circus, vaudeville, stage plays, and movies.He is the former leader of the Fremont Philharmonic and was the music director for the Fremont Players. During his tenure with the Fremont Philharmonic, he composed music for the Cirque de Flambe and for various British Panto shows, including Jack and the Beanstalk, Snow White and the Three Dwarfs, Puss 'n Boots, Cinderella, and Aladdin and his Magic Lamp.In 2006, he composed and recorded an original soundtrack to Threatened, a documentary about Colombians living under death threats from militias, guerilla groups, and government officials.
Brandi Ledferd has been playing percussion in the Seattle area for over 20 years. Brandi has performed in groups including Northwest Symphony, Puget Sound Symphony Orchestra, Gamelan Northwest, Fremont Philharmonic, and Pacific Northwest Film Scoring. Brandi currently specializes in Brazilian percussion playing in styles including samba, choro, bossa nova, Northeastern, and Afro Brazilian. She has performed with Vamolá, Dina Blade, Emerson Pirot, Grupo Amoroso, Choro Tocando, Combo Choro, Onda Verde, Seattle Brazilian Jazz Ensemble, Women of En Canto, and Choroloco.
Multi-instrumentalist/percussionist Naoyuki Sawada is the newest member of Choroloco since 2013. He is a native of Japan and moved to NYC in his early 20s where he studied Brazilian music. He toured with a NY-based Afro-Brazilian dance company "Roots of Brazil" as a percussionist for 3 seasons before moving to Seattle. Currently he is also collaborating with a Capoeira master Edna Lima for her solo CD project.