Clinton Easter Egg Hunt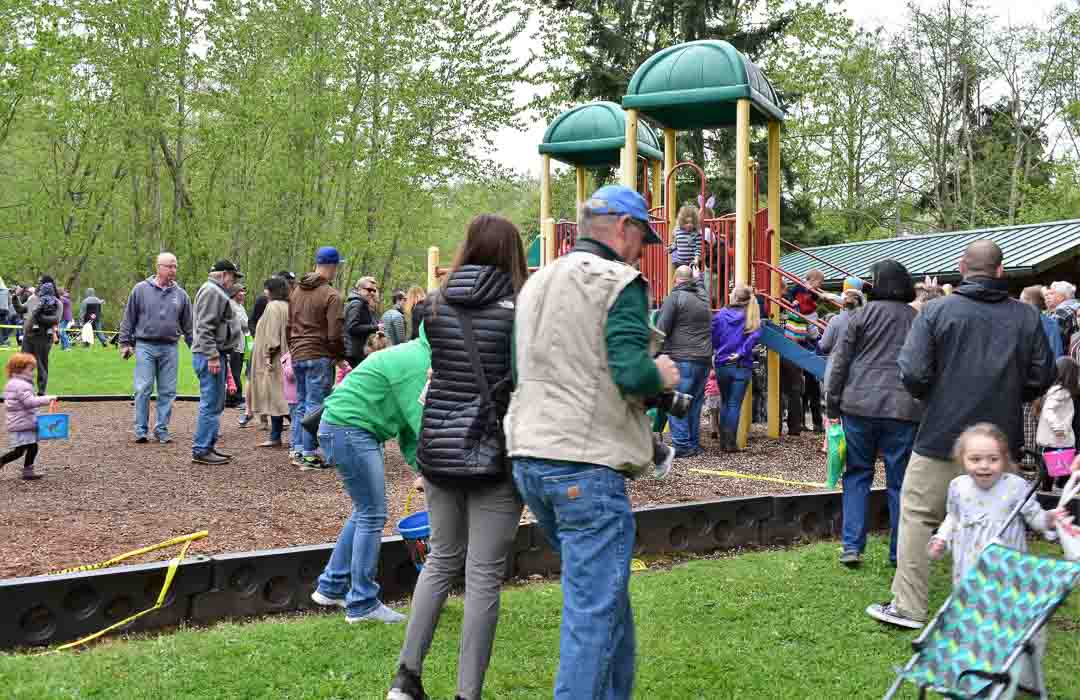 The Clinton Easter Egg hunt is a long time tradition on South Whidbey.
Hundreds of kids in five different age groups, scramble around Dan Porter Park to find more than 10,000 candy filled eggs and 700 prize eggs.
The different age groups ensure that kids of all ages have a fair chance and a good time.
The hunt starts promptly at 11 am, but come early and get your picture taken with the Easter Bunny!
Related Events