Whidbey and Camano Island Events!
April is Earth and Ocean Month
There are events all month long as Whidbey Island take Earth Day and turns it into a month of action and awareness.
The theme of 2019 is "Teaming for Climate Action Today!" Activities include all-day festivals, lectures, art shows, work parties, field trips, and more. Participating organizations include Goosefoot, the Greening Congregations Collaborative, Island Transit, Orca Network, Pacific Rim Institute, Sno-Isle Libraries, South Whidbey Tilth, Whidbey Institute, Whidbey Watershed Stewards, and more.
All events for Coupeville Farmers Market
April 2019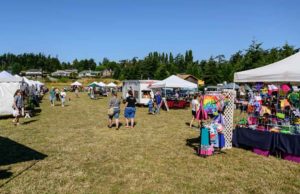 Shop like a local for fresh, local, seasonal produce, seafood, and more. Its located behind the library south of downtown Coupeville.
Find out more »
May 2019
June 2019