Island Shakespeare Festival:
Inferno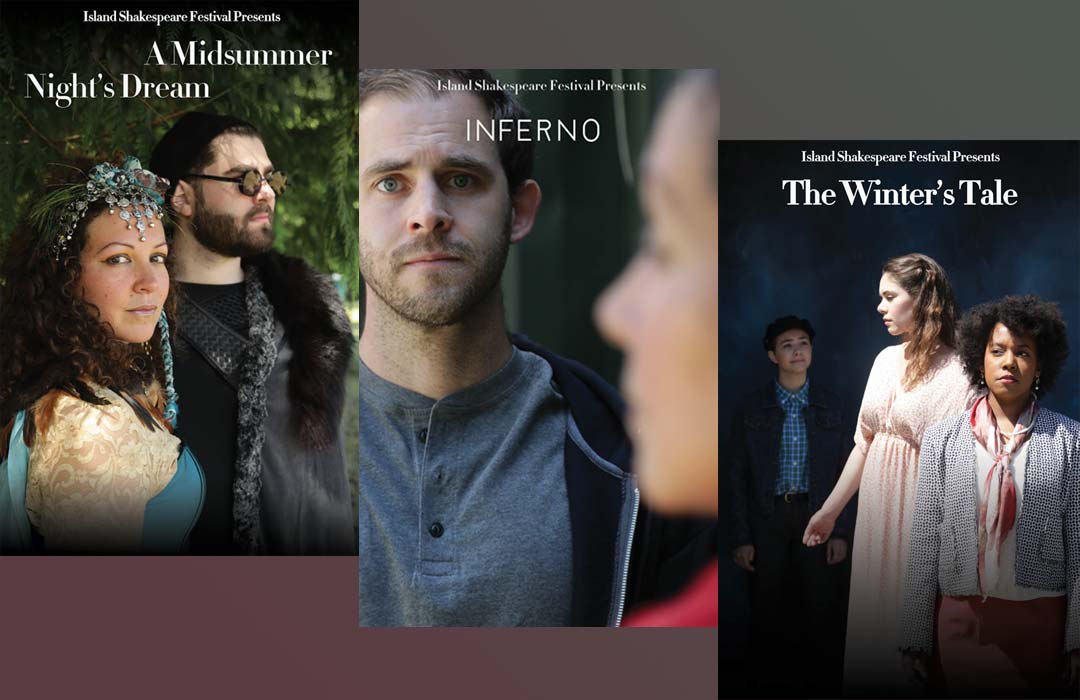 July 25, 2019 @ 6:00 pm
|
Recurring Event
(See all)
One event on July 28, 2019 at 6:00 pm
One event on August 2, 2019 at 6:00 pm
One event on August 4, 2019 at 6:00 pm
One event on August 8, 2019 at 6:00 pm
One event on August 11, 2019 at 1:00 pm
One event on August 14, 2019 at 6:00 pm
One event on August 17, 2019 at 6:00 pm
One event on August 23, 2019 at 6:00 pm
One event on August 25, 2019 at 6:00 pm
One event on August 30, 2019 at 6:00 pm
The Island Shakespeare Festival is a summer outdoor theatre celebration of the works of William Shakespeare, other writers, and the acting craft.  Performances run Thursday through Sunday in July and Wednesday though Sunday in August
2019 is the tenth year for the festival.
Throughout the summer, Whidbey Island's first repertory theatre presents works by Shakespeare and from other playwrights as well. One evening you may go to see a play by Shakespeare, the next, a play by another great writer.
Tonight's presentation is "Inferno."
2019 Productions:
A Midsummer Night's Dream –

"A Midsummer Night's Dream" is a light-hearted magical story that follows two pairs of young lovers from Athens, a hapless acting troupe, forest fairies and, of course, the mischievous sprite Puck sprinkles romance and havoc over everyone.

The Winter's Tale – "A Winter's Tale" is the story of fear and jealousy, a princess hidden among commoners, young love, and how it all crashes together.
Inferno – As has become the custom for the festival, one non-Shakespeare production is presented each season.  2018 will feature  a premiere of an adaptation of Dante's "Inferno."
Shows are Thursday through Sunday, at 6:00 p.m., with matinees at 1:00 p.m. Sundays in August.
There are no tickets sold.  Admission is pay what you will.
Related Events