Langley Mystery Weekend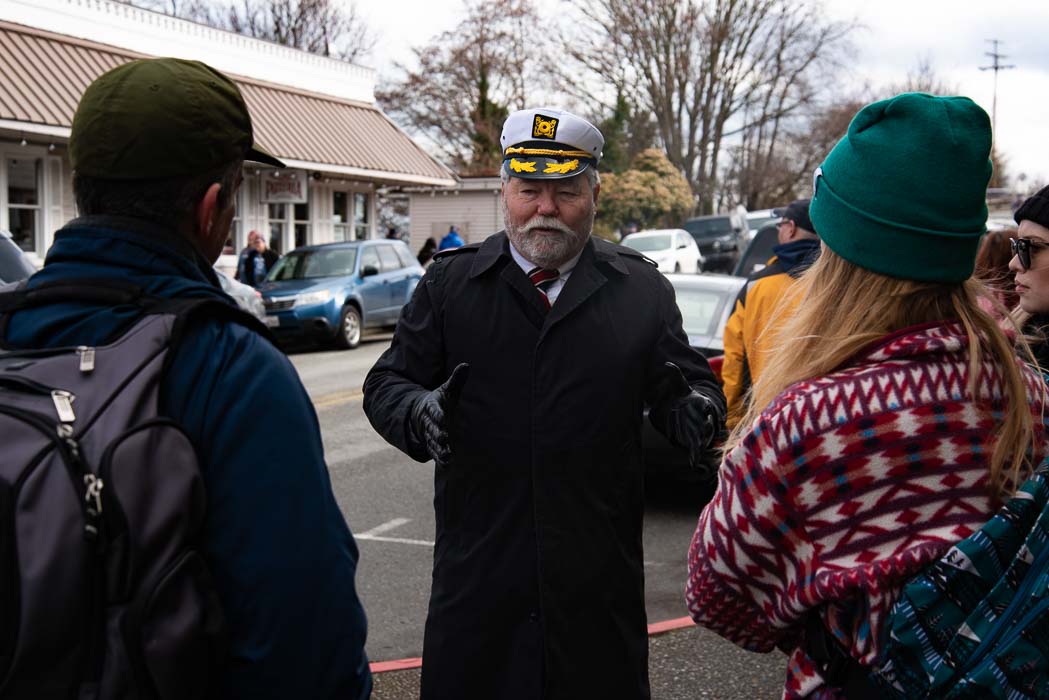 February 22, 2020

-

February 23, 2020
Langley Mystery Weekend features a whole town as the scene for a mystery for amateurs to solve! And this is the 36th year for this unique springtime fun! A new creative mystery unfolds each year and visitors search for clues inside stores, and question suspects on the streets of Langley.
2020 Theme
In 2020 the theme is "Murder at Mardi Gras" and features the first-ever mystery weekend parade!  Behind all the merryment, however, some business rivalries have sprung up and people are taking the law into their own hands.  When an explosion rocks the town, killing a well-loved character, it's a tense time in "The Village by the Sea."
Participants are encouraged to wear Mardi Gras costumes for this year of mystery fun.
Around that sleuthing, visitors also sneak in a little shopping and a little sightseeing.
Visitors gather clues from the various shops and interrogate more than 30 costumed characters who will be in town.
The mystery unfolds on Saturday morning, with a crime scene and a murder victim. Who did what? Who saw what? It's all tongue-in-cheek fun. The only real crimes are some awful puns and some silly costumes. At 1:00 p.m. the coroner's report details the crime and offers new clues. By Sunday afternoon, the case is solved, the "villain" identified and visitors have spent a happy weekend in the scenic town of Langley.
Related Events