Langley Sea Float Scramble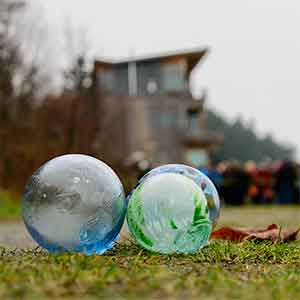 "On your mark, get set, Go!" It's a tradition in Langley, youngsters and the young at heart dash for hand-crafted glass balls at Langley's Seawall Park. Some are hidden, and others are in plain sight (for the younger treasure hunters). It's all over in mere moments and the lucky (and fast) participants come away with a beautiful orb courtesy of Callahan's Firehouse glass blowing studio in Langley.
Watch the Scramble
Related Events
Do you have an event you would like us to consider for our calendar? Please email the information along with images to info@whidbeycamanoislands.com.