Musselfest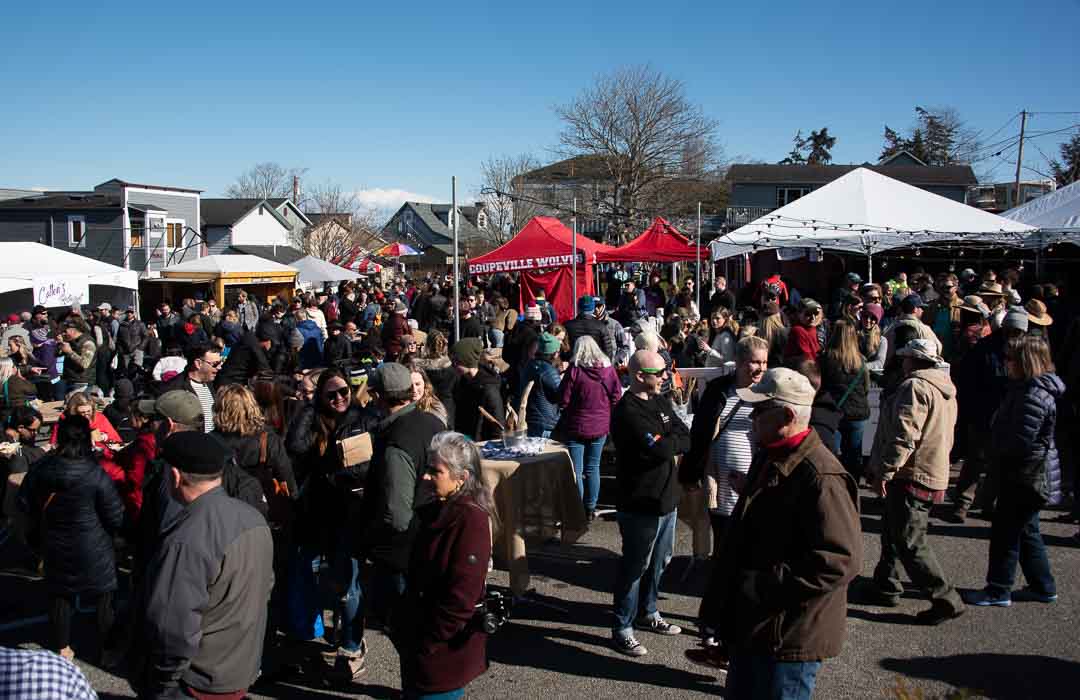 March 7, 2020

-

March 8, 2020
Musselfest is a celebration of the World-Famous Penn Cove Mussels.
The Penn Cove Musselfest is a two-day celebration of the seafood that is harvested just off-shore from Coupeville and sent to tables and restaurants as far away as New York City!
CORONAVIRUS UPDATE:
Musselfest organizers are staying in touch with local health and emergency services officials along with the Coupeville Mayor's office regarding the COVID-19 viral outbreak.
The advice at this time is that there is no reason to cancel or delay Musselfest 2020.
SO, SEE YOU THIS WEEKEND AT MUSSELFEST!
Lots of Fun Things To Do!
Chowder Tasting

Buy your tickets, then head to the restaurants and businesses dishing up their take on mussel chowder. It's a cooking competition and you're the judge!

Cooking Demonstrations

Chefs from Seattle and around the region show their take on how to cook mussels! Best of all, unlike those TV shows, you get to eat what they cook!

Mussel Farm Tour

Take a boat tour of the Penn Cove Shellfish mussel farm, just offshore from Coupeville.

Mussel Eating Contest

Whether you participate, or just watch, it's fun to see who can munch through a big bowl of mussels the fastest!

The Penn Cove Shellfish Mussel Tent (Saturday Only)

Buy bowls of mussels cooked up right there by Penn Cove Shellfish's own staff! Eat mussels dished up by the people that know them best! Also, listen to live music and have a brew!

Beer Garden

Enjoy mussels, the view of Penn Cove, people watch, listen to the music, and refresh yourself with a cold one in the Waterfront Beer Garden.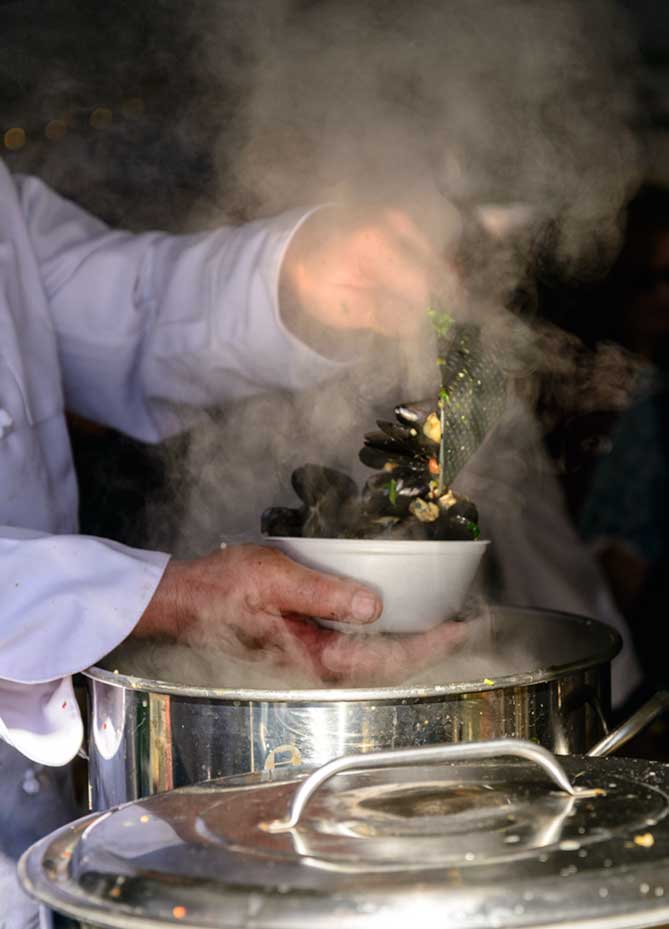 Related Events