State Park Free Day
January 1
|
Recurring Event
(See all)
One event on January 21, 2019 at 12:00am
One event on March 19, 2019 at 12:00am
One event on April 20, 2019 at 12:00am
One event on April 22, 2019 at 12:00am
One event on June 1, 2019 at 12:00am
One event on June 8, 2019 at 12:00am
One event on June 9, 2019 at 12:00am
One event on August 25, 2018 at 12:00am
One event on September 28, 2019 at 12:00am
One event on November 11, 2019 at 12:00am
One event on November 29, 2019 at 12:00am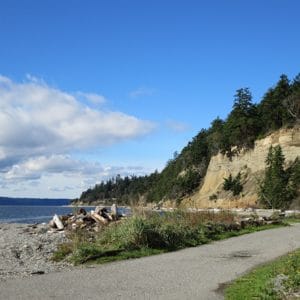 Visit any of Washington's State Parks today for free! Several times a year the usual $10 charge is waived, and today is one of those days!
Here's a list of all the free days in 2019…
Jan 1st-First Day Hikes; New Year's Day
Jan 21st-Martin Luther King Jr Day
March 19th-State Park's 105th birthday
April 20th-Spring Day
April 22nd-Earth Day
June 1st-National Trails Day
June 8th-National Get Outdoors Day
June 9th-Fishing Day
Aug 25th-National Park Service 102nd birthday
Sep 28th-National Public Lands Day
Nov 11th-Veterans Day
Nov 29th-Autumn Day
Do you have an event you would like us to consider for our calendar? Please email the information along with images to info@whidbeycamanoislands.com.