The Great Northwest Glass Quest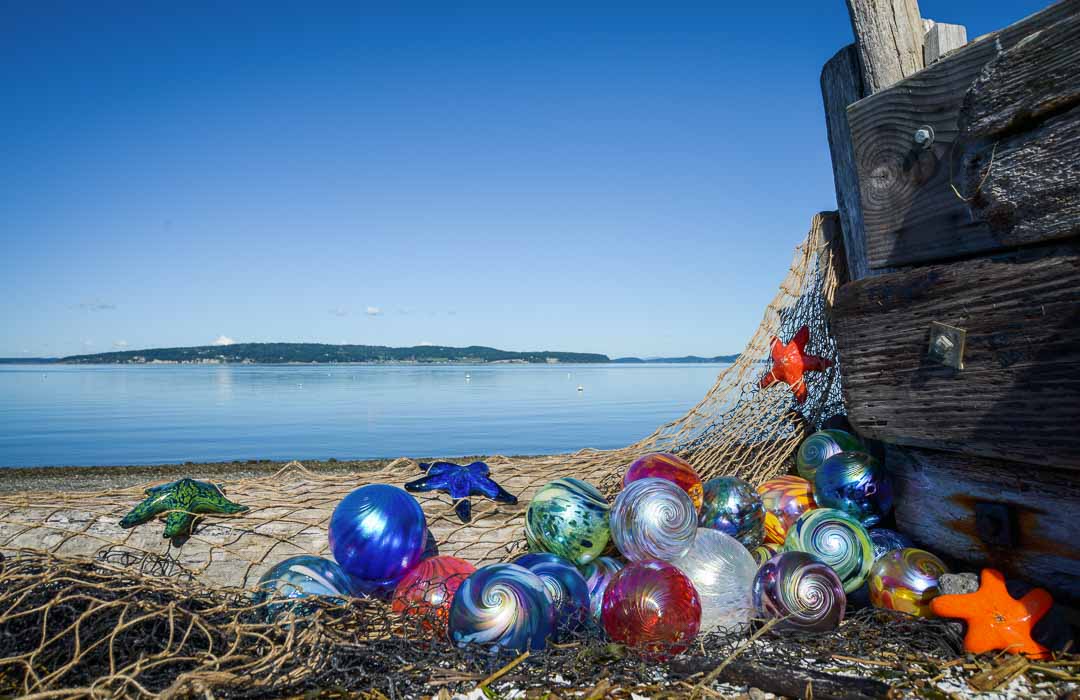 February 12

-

February 21
It's the greatest treasure hunt in the Pacific Northwest! Get out from your cave for a big adventure on Camano Island, with the annual Great Northwest Glass Quest now in its 12th year.
For ten days in February you can hunt the island and nearby Stanwood for beautiful handblown glass balls, created each year for the event by artists Mark and Marcus Ellinger.
Plastic clue balls can be found in many local businesses to help you track down the glass treasures. There's special rules to help everyone be socially distant, so this year form a team with members of your household, grab your face masks and let the hunt begin!
Sponsored by the Camano Island Chamber of Commerce.
5 Myths About Glass Quest
Shattered!
Myth #1
Do you really know what you're looking for when you go on your glass quest?
Before you head out, watch the video or you might just overlook a prize!
Myth #2
Are you one of those that gets out early on the first day of Glass Quest?
You might be surprised to learn that, in the case of Glass Quest, the early bird does not get the worm!
Myth #3
Are you one of those that starts looking for clue balls hidden behind and under things?
Don't bother, because the clue balls have to be visible to questors without anything being moved.
However, they are often really well disguised.
Myth #4
Do you have your eyes to the ground looking for that next elusive clue ball?
You might have just walked by a prize because many are up in the trees!
Myth #5
Not Shattered
Is this your first time going on a Glass Quest?  Worried you don't know how to play and that you'll be the only one?
Come on by and give it a try.  First-Timers are always welcome!
Related Events