The Great Northwest Glass Quest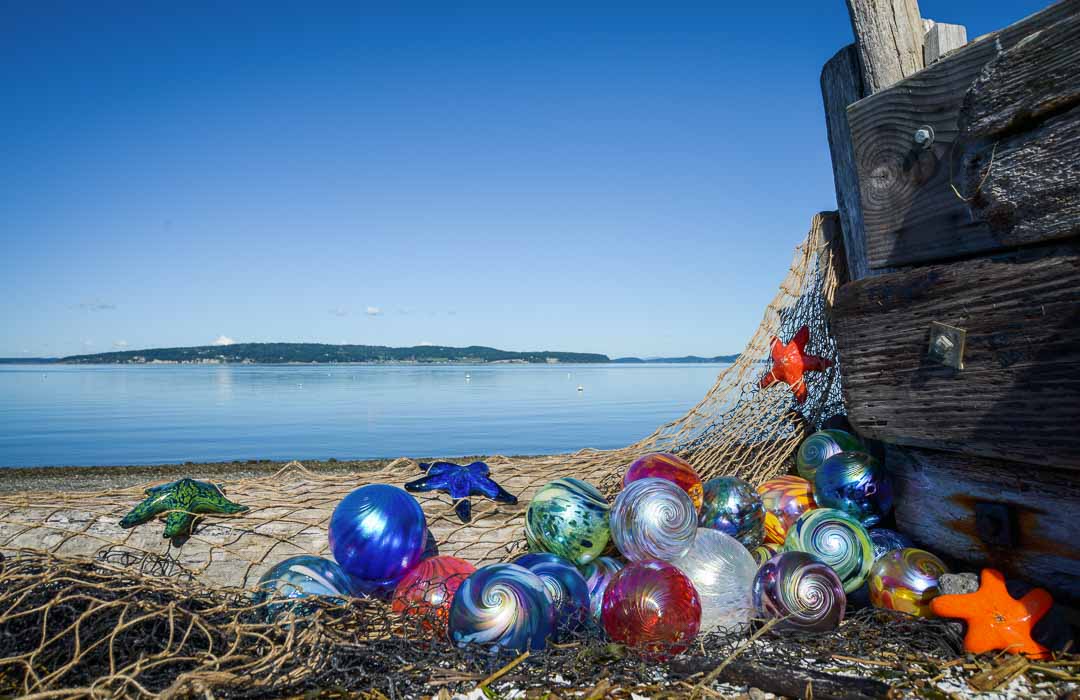 February 14, 2020

-

February 23, 2020
Glass Quest, held this year February 14 – 23, is a treasure hunt on Camano Island and the nearby town of Stanwood.
Each day, members of the public, "questors" we call them, scour public parks and businesses for unassuming plastic balls, or "clue balls."  When someone finds one, they read the information inside the ball and exchange it for a beautiful hand-blown glass ball created by the award-winning father-son glass art duo of Mark and Marcus Ellinger.
More than 400 of these glass balls are up for grabs during the ten-day event, and new balls are added each day, especially in the parks.
The event is free.  The only thing that organizers ask is that you play fair and be respectful of others.
But, more than a treasure hunt, Glass Quest is a chance to travel to and learn more about the beauty of Camano Island and Stanwood.  The two state parks and many regional parks offer remarkable views of the Mt. Baker, The Cascades Mountain Range, and Puget Sound.  There are great places to eat and fun places to shop, as well.
The best way to get started is to view the official guide here…
The guide has valuable maps to participating businesses and parks along with hours they're open.  You can get hard copies of the book at:
Camano Island Visitor Information Center
Elger Bay Grocery – Camano Island
Windermere Real Estate – Stanwood and Camano Island
A Guilded Gallery – Stanwood
The UPS Store – Stanwood
Better yet, there's an OFFICIAL FREE APP for Glass Quest.
Special Quests
There are other mini-quests for seniors, children, special needs and more.  You'll want to look through the guide for details.
Glass Quest Artist
Mark Ellinger and his son, Marcus are the artists behind the quest.  He's been blowing glass art since 1983 and has won many awards.
Related Events