Video Replay of 2017 U.S. Constitution Lecture Series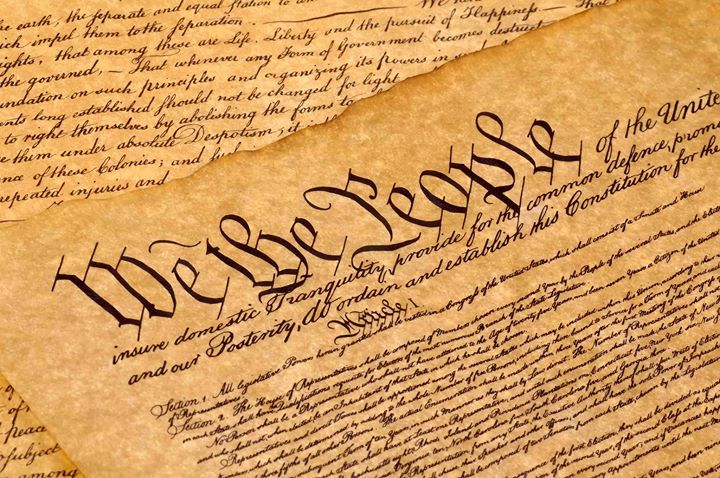 February 27, 2018 @ 7:30 pm

-

9:30 pm
IF YOU MISSED LAST YEAR'S "LECTURE SERIES ON THE UNITED STATES CONSTITUTION," COME OUT FOR THE VIDEO REPLAYS OF EACH LECTURE, AND CATCH UP FOR THE CONTINUATION, MARCH 9 & 10.
2017 lecture series:
Lecture 1, FEB 20 – Our Constitutional Order: The History and Content of the Constitution An examination of the forces that led to the drafting and amendment of the U.S. Constitution and to the system those forces created.
Lecture 2, FEB 27 – Our High Court: Ideas, Events, and Personalities that Have Shaped the Supreme Court An exploration of the history of the Supreme Court, telling the story of the fascinating men and women who shaped its emergence from a germ of an idea in the Constitution to a unique and powerful institution.
Lecture 3, MAR 6 – Constitutional Questions and Challenges: Interpreting the Constitution and Protecting the Rule of Law. A discussion of the future of the Supreme Court, exploring the constitutional issues raised in a deeply polarized nation and the battle for control of the Court.
Was presented by Seattle University School of Law Associate Professor, Andrew Siegel
Professor Siegel earned a BA in History summa cum laude from Yale University, his MA from Princeton University, and his JD summa cum laude from New York University School of Law, where he graduated first in his class and served as executive editor of the Law Review. He is a frequent commentator on the Supreme Court for national and local media, including the "Washington Post" and "The New Republic".
Moderated by Janice O'Mahony
All Seats $10 per lecture
Related Events