Whidbey Island Kite Festival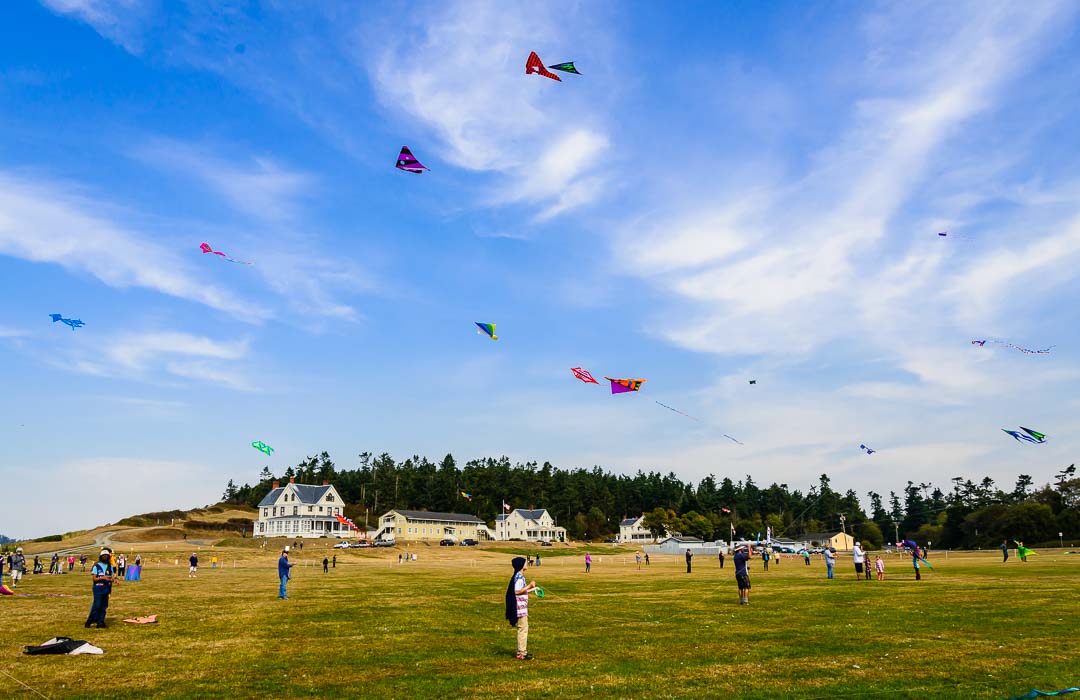 September 18, 2021

-

September 19, 2021
Hours:  9:00 a.m. – 5:00 p.m.
The Whidbey Island Kite Festival features colorful displays in the air and on the ground, with kites and banners of all shapes and sizes. Many are handcrafted by the fliers.
There are opportunities for kite flying by the public, both single-line and multi-line, with lessons available .
They have a variety of events for kids each day: kids' kite making , "running of the bols" and a teddy bear drop The mass ascension each day at 12:30, features kites of the same type at the same time;
Throughout each day, there will be sportkite demonstrations flown to music by individuals, pairs and teams and competitions among the fliers.
A central feature of the festival is the huge bag-raffle tent. It has lots of great kites, accessories and other prizes. Kites for kids will be for sale as well as used kites sold by flyers.
All kite events are free. There is a $1 donation for parking at the festival, which is done by and for the Coupeville Boys and Girls Club.
The Central Whidbey Lions will be on hand with their hot dogs, and soda.
For more information, checkout their website www.whidbeykites.org or call CWCC at 360-678-5434.
Related Events