Whidbey and Camano Island Events!
April is Earth and Ocean Month
There are events all month long as Whidbey Island take Earth Day and turns it into a month of action and awareness.
The theme of 2019 is "Teaming for Climate Action Today!" Activities include all-day festivals, lectures, art shows, work parties, field trips, and more. Participating organizations include Goosefoot, the Greening Congregations Collaborative, Island Transit, Orca Network, Pacific Rim Institute, Sno-Isle Libraries, South Whidbey Tilth, Whidbey Institute, Whidbey Watershed Stewards, and more.
All events for Whidbey Playhouse: "The Best Christmas Pageant Ever"
December 2018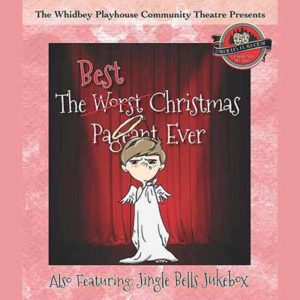 Based on the book by Barbara Robinson, the Herdman siblings, or "the worst kids in the history of the world" take over the annual Christmas pageant.
Find out more »