Island Shakespeare Festival 2018
July 12 through September 2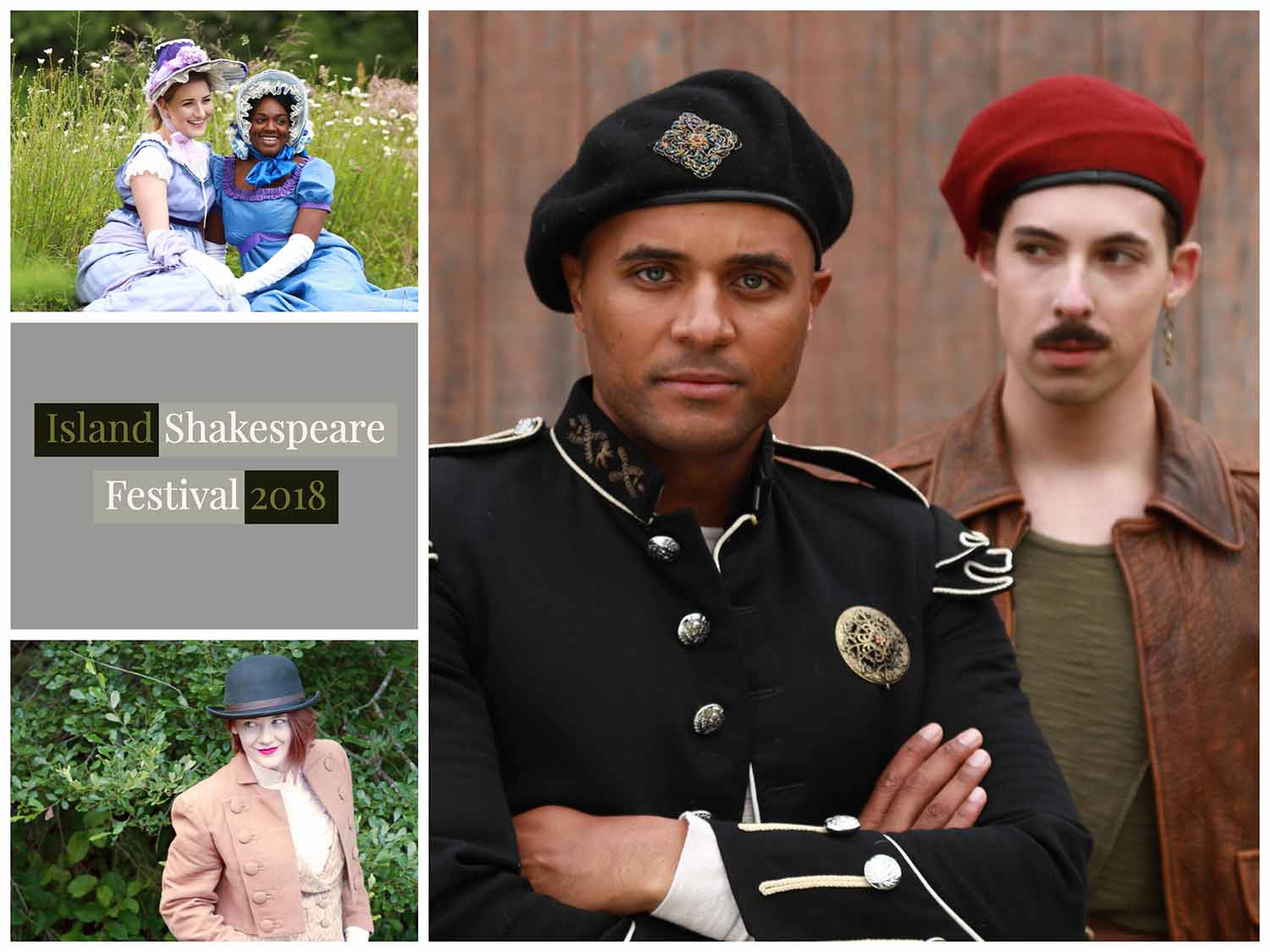 Clockwise from right, Jason Sanford and Kevin Kator (Othello), Hellen Roundhill (Twelfth Night), Madison McKenzie Scott and Renea S. Brown (Sense and Sensibility).
Photos: Michael Stadler, Olena Hodges
---
Productions
Othello – Love, envy, and innuendo drive the central conflicts in this iconic tragedy.  Othello examines our vulnerability to both sides of manipulation, and the devastating outcomes possible when we become infected by falsehoods and prejudice.
Twelfth Night – Often deemed Shakespeare's comedic masterpiece, Twelfth Night weaves together our favorite elements into one multifaceted world.  A shipwreck, a sad clown, a woman disguised as a man, and unrequited love come together in the midsts of a post-holiday malaise.
Sense & Sensibility – As has become the custom for the festival, one non-Shakespeare production is presented each season.  2018 features  this adaptation of Jane Austen's novel about the often stuffy world of the British bourgeoisie.
---
The Island Shakespeare Festival is a three-month-long celebration of the works of William Shakespeare and the acting craft.
Throughout the summer, Whidbey Island's first repertory theatre presents works by Shakespeare and from other playwrights as well.  One evening you may go to see a play by Shakespeare, the next, a play by another great writer.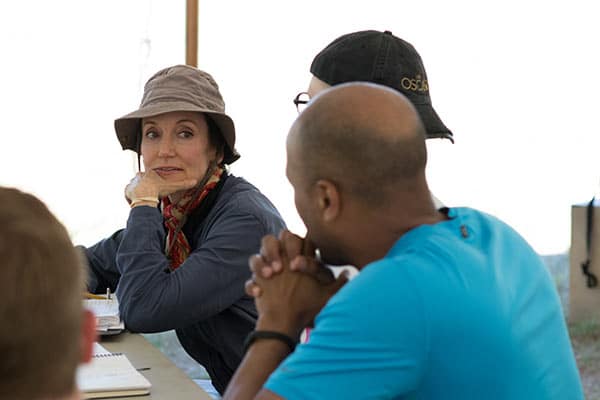 Production meeting for "Othello" – Terri McMahon (Director), Michael Blackwood (Emilio), Jason Sanford (Othello)
—Image: Sarah Sanborn
---
---
The cast features professional actors who come to Whidbey Island from as near as Seattle and as far as New York.
Now in its ninth season, the festival moves to a brand-new open-air amphitheater that promises the audience a new experience while still nodding to its origin as "Shakespeare in the Woods."
The festival has grown tremendously in the past few years, and now is a must-see during any summertime Whidbey Island visit.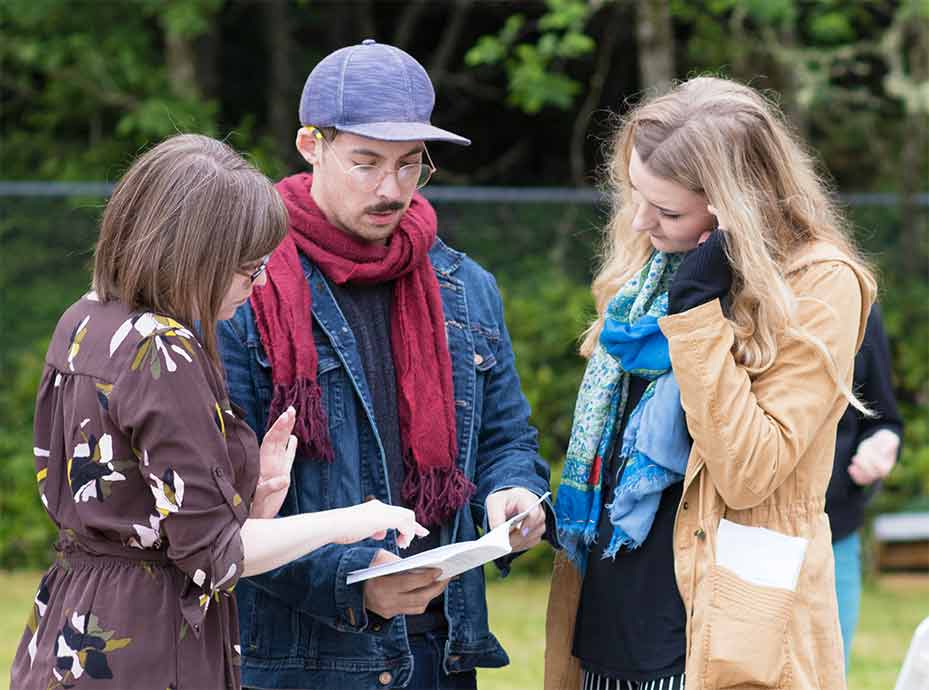 Rehearsal for "Sense and Sensibility" - Charlie Marie McGrath (Director), Kevin Kantor (they/them)(Edward Ferrars), Madison McKenzie Scott (Elinor Dashwood)- Image: Sarah Sanborn
---
Showtime
5:00 p.m. – Lobby Opens
5:30 p.m. – House Opens
6:00 p.m. – Show Begins
There is also a 1:00 p.m. matinee on Sundays in August.
Admission and Seating
As it has been since season one, The Island Shakespeare Festival is open seating and pay what you will.
So, please arrive early and at the end of the show, please be generous as the hat is passed for donations.
Visit the Official Website
Location
5476 Maxwelton Road, Langley