Whidbey Earth and Ocean Month – April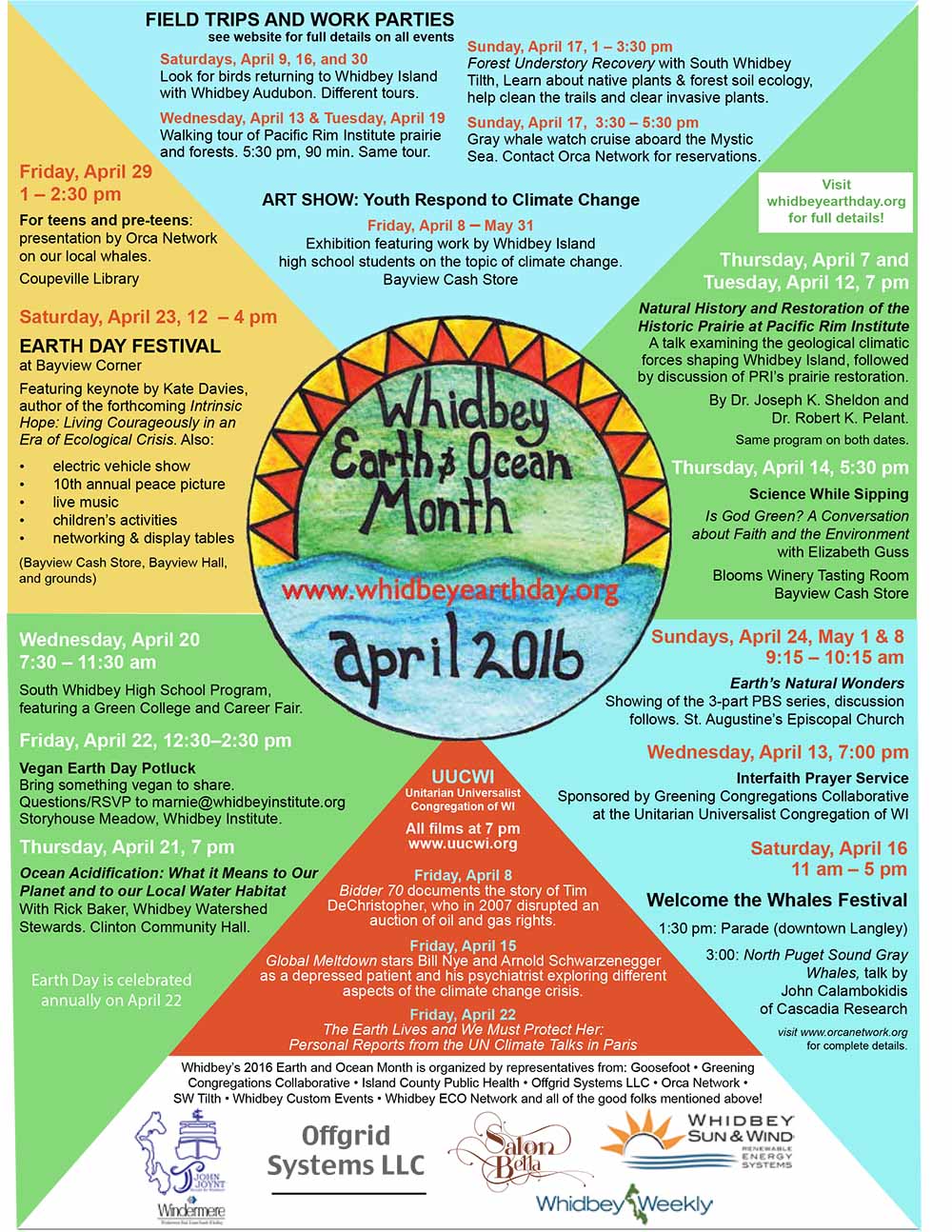 The entire month of April is Earth "Day" on Whidbey Island, with a full calendar of celebrations, classes, clean-ups, and more.
Connector.

Welcome the Whales Festival - April 16

11 am – 5 pm – Featuring Joel Reyolds, Western Director and Senior Attorney at the National Resources Defense Council. In addition, there are children's activities, a parade, music, and a beach celebration.

Connector.

Earth Day Festival - April 23

Noon – 4 pm – Annual festival features music, children's activities, educational displays and the 10th annual peace picture.

Connector.

Prairie Days Festival - April 28 - 29

At the Pacific Rim Institute for Environmental Stewardship in Coupeville, featuring guided tours, a native plant sale, and more.

Connector.

Field Trips - All Month

From whales to birds, to soil, there are tours and field trips all month long. See the official website for official information.
Official Website…