Fresh and Local Foods on Whidbey and Camano Islands
by Celia Michael
Mention Whidbey Island to any well-heeled Pacific Northwest traveler and cabbage seeds are not the first thing that comes to mind. What often springs to mind are images of Washington State ferries, the awesome Cascade and Olympic mountain ranges, driftwood-strewn beaches, Penn Cove mussels, boutique wineries and the Deception Pass Bridge!
But cabbage seeds?
Yes, it turns out that Whidbey Island is a major producer of cabbage seeds. But that's just an interesting tidbit of agricultural trivia. I talked with some well-known agra-experts to find out more. The real story is that Whidbey and Camano islands, within a stone's throw of Seattle and its suburbs, are bountiful resources for fresh, seasonal foods.
Surrounded by the temperate waters of Puget Sound and blessed with moist, mild winters and long hours of summer sunlight, conditions are perfect for the cultivation of outstanding fruits, vegetables, and flowers. The waters yield an amazing variety of seafood while rich pastures and idyllic ranches are home to grass-fed beef, lamb and poultry.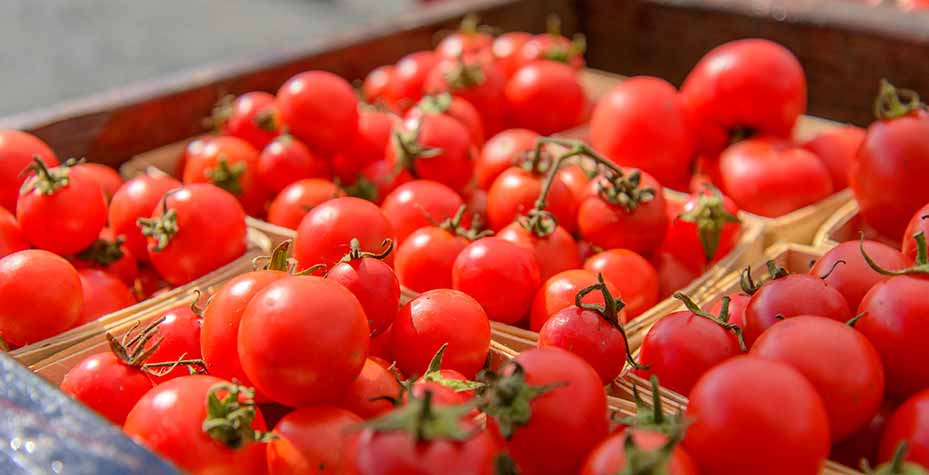 Hungry?
Find out about our farmers markets and produce stands.
Lets Go!
That's exactly what Vito Zingarelli thought about every morning as he walked through New York City's famous Green Market on his way to teach at NYU.
"I kept thinking that if farmers were willing to drive three or four hours to sell their green goods to New York's chefs and foodies, then why not Whidbey?" And that's how the idea for the farm-to-chef movement (known as farm2chef) was born.
Zingarelli describes the current status of the farm-to-chef movement on Whidbey and Camano. The basic idea is simple: put chefs and farmers together so they can form partnerships around growing and cooking with local edibles. Since his NYU days, Zingarelli has hosted two highly successful farm-to-chef dinners – the third one is in the works. In a few short years, he's launched several offshoot groups that focus on expanding farm land in the islands, promoting Whidbey Island foods as a brand name, and establishing the islands as a major culinary destination for tourists.
On a quest for the perfect local meal, I scoured casual diners and elegant restaurants to find out how chefs interpret the pleasures of fresh, seasonal food. A tough job, but somebody's got to do it, right?
Early in the day, I drop by the courtyard of Donna Leahy's Chef's Pantry to fill a basket with just-harvested, delicate yellow pear tomatoes, baby lettuce and spring asparagus.
Next, I lunched at Gordon's on Blueberry Hill, where grilled wild salmon is served with a salad of local greens crowned with edible flowers harvested from nearby Forget-Me-Not Farms. And it's no secret that the best place to enjoy Chef Seib Jurrian's steak frites with local escarole and greens is on the rooftop deck of his Prima Bistro, looking out over the Saratoga Passage.
When guests arrive for the prix fixe diner at the swanky Inn at Langley, they stroll past Chef Matt Costello's own herb garden before hearing his mouth-watering preview of the evening's meal – for example, fresh corn polenta with locally foraged mushrooms, or a main course of Whidbey Island lamb on panisse cake with yellow pepper oil and green garlic.
Head further north and you'll find Chef Andreas of Christopher's in Coupeville preparing Penn Cove mussel stew with local herbs and vegetables or whisking up fresh raspberry sauce for his barbecued salmon.
Chef Tyler Hansen, of the newly renovated Oystercatcher, with his wife Sara running the front of the house, have emphasized locally sourced food and present it in a way that makes an evening's meal and evening-long source of entertainment.  Adding créme fraiche to Penn Cove Mussels makes for a wonderful appetizer while the local bean casoulet is a delicious entreé.  But, don't be surprised to find these missing as they change up the menu often so they can feature the freshest seasonal ingredients.
Drop into Flyers Pub in Oak Harbor and you'll find that they have a sweet spot for Bell's Farm strawberries; their shortcake dessert is my favorite.
Next, I need to get in touch with my inner farmer. For that, I'll need to go back to my list of expert locavores. (For the uninitiated, that's agra-speak for those who have a passion for growing and cooking with local foods.)
Anza Muenchow calls herself a "food activist" and flashes a mega-watt smile as she prepares to educate me on the term.
A food activist, it turns out, is someone who works to change the way people eat. Anza explains that she wants people to understand the connections between healthy humans, healthy eating, and the health of the land. If you catch up with her on a typical day, she might be teaching farming to students at the Langley Middle School community garden (which supplies the Good Cheer Food Bank), working in the fields of her own Maha Farm, or managing the Tilth Farmers Market. Her favorite brainchild is a Wednesday afternoon market, specifically aimed at island chefs who need to pick up local fare at midweek. An hour spent with Anza leads me to a full-island tour of the farmers markets.
One thing is certain: Whidbey Islanders love their farmers markets. Scattered from Oak Harbor to Langley, each farmers market is a favorite community gathering spot. You can buy produce the same day it was picked and talk to the farmer about the best way to prepare it. Unlike big-city markets with rows of look-a-like stalls, island markets are like small towns. And a strange thing happens to visitors: they find themselves smiling and talking to people they've just met.
On a bright, summer day, the best place to dine al fresco is the Farmers Market. Arrive early for fresh-baked apricot scones and island-roasted coffee. Stroll around while selecting cut flowers and salad greens. Smell fresh peaches and sample Marion berry jam. Peruse original artwork and the wares of local craft persons. Give in and buy a handmade puppet for your kid. Lunchtime might bring a spicy barbeque sandwich, grilled crab cakes or Indian samosas, followed by an artisan-made chocolate truffle. Find a picnic table and enjoy the warm northwest sun. Nothing says summer quite like this.
If your kids don't get any closer to farming than watering the potted basil on the patio, try stopping by one of the U-Pick berry farms that dot the island. Equipped only with baskets and sunscreen, kids can harvest their own dessert, get some exercise, and experience a little of what it means to grow food. Berries from a grocery store will never taste like this! Be sure to get a photo of strawberry-smeared faces.
Can't visit France this summer? In early August, you can savor the Taste of Provence – an art festival at Lavender & Wind Farm that celebrates the French affection for all things lavender. Set in the middle of Ebey's Landing (a National Historic Reserve), the setting is spectacular.
September brings Camano's Harvest Jubilee. You can start with a harvest breakfast at any local cafe and then hop on a bus for a tour of the Port Susan Bay Preserve. Take a self-guided farm tour before stopping off at the petting zoo or the wine tasting. End your day with a free concert for the whole family.
From Oak Harbor to Langley, each farmers market is a favorite community gathering spot.