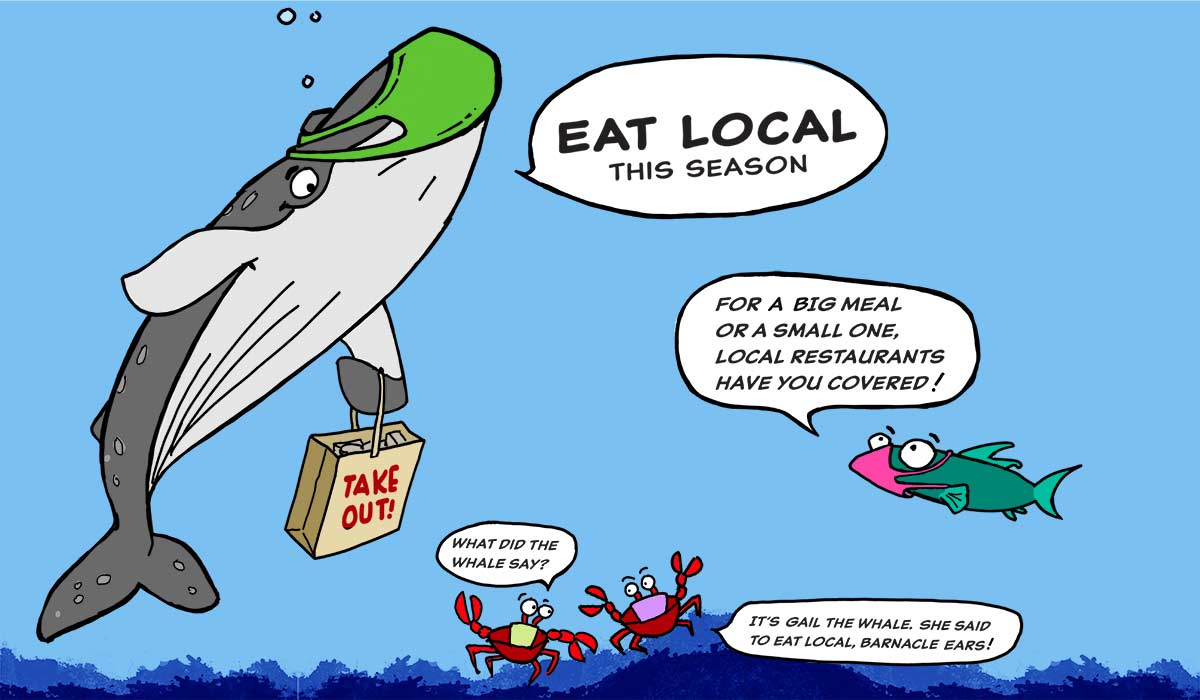 Restaurants
Whether it's fine dining from classically-trained chefs or a casual breakfast or that perfect seafood plate, we have the "must-eat"restaurant to fit any taste and budget.
Located in Coupeville, Christopher's restaurant is a fine-dining experience featuring northwest cuisine.

The Flower House Cafe, located on the grounds of the beautiful Bayview Farm and Garden store, features a breakfast and lunch menu, full espresso bar, house-made pastries, patio dining vegetarian, gluten-free options and more all in a kid, dog, and big group friendly atmosphere.

Owned and operated by Chef Scott Fraser, the restaurant emphasizes fine dining and northwest cuisine. The restaurant is both elegant and friendly, and the open kitchen only adds to the atmosphere.

Enjoy waterfront dining.  Look out over Penn Cove while you enjoy Penn Cove Mussels!  Or, take advantage of their great selection of family favorites!

COVID-19 DINING INFORMATION Gordon's offers both inside and outside dining options along with to-go orders.  As the weather cools, be sure to dress warm, even if you're dining indoors as windows will be open to ensure fresh air. Fine dining in a relaxed Whidbey Island-style atmosphere; that's Gordon's on Blueberry Hill. With its scenic overview of Holmes Harbor, Gordon's is ... Read More

Join Northwest award-winning Chef Matt Costello for his palate-expanding shared dining experience.  The chef and his team will take the entire room through a creative multi-course meal featuring the best of local cuisine

Dine-in and take-out are both available from Island Nosh. ​Island Nosh serves fast and affordable ethnic noodle dishes and is an island favorite for commuters coming home on the ferry.  Think Dungeness Crab Mac & Cheese, Ramen with Braised Pork, Spaetzle & Bratwurst, or Thai Yellow Curry and you'll have an idea of what Island Nosh is all about.  They ... Read More

Journey's End is again open for dining along with takeout and even curbside delivery. The little cafe inside Elger Bay Groceries has grown into a social hub for South Camano Island. For years, people knew it as Karla's Kitchen, but continued growth meant it was time for a change. This quick serve restaurant handles all your favorites like pizza, hamburgers, ... Read More

Little Caesars features a variety of pizzas from thin crust to stuffed crust, and from veggie to 3-meat pizzas along with wings and bread sticks.