Survey Card…
We'd like to know more about the people who come to visit.
So, businesses, restaurants, and innkeepers all over Whidbey and Camano Island are handing out survey cards.
We hope you'll take a moment to fill out our brief questionnaire.
You can either mail it to us or snap a photo with your smart phone and email it to info@whidbey.camanoislands.com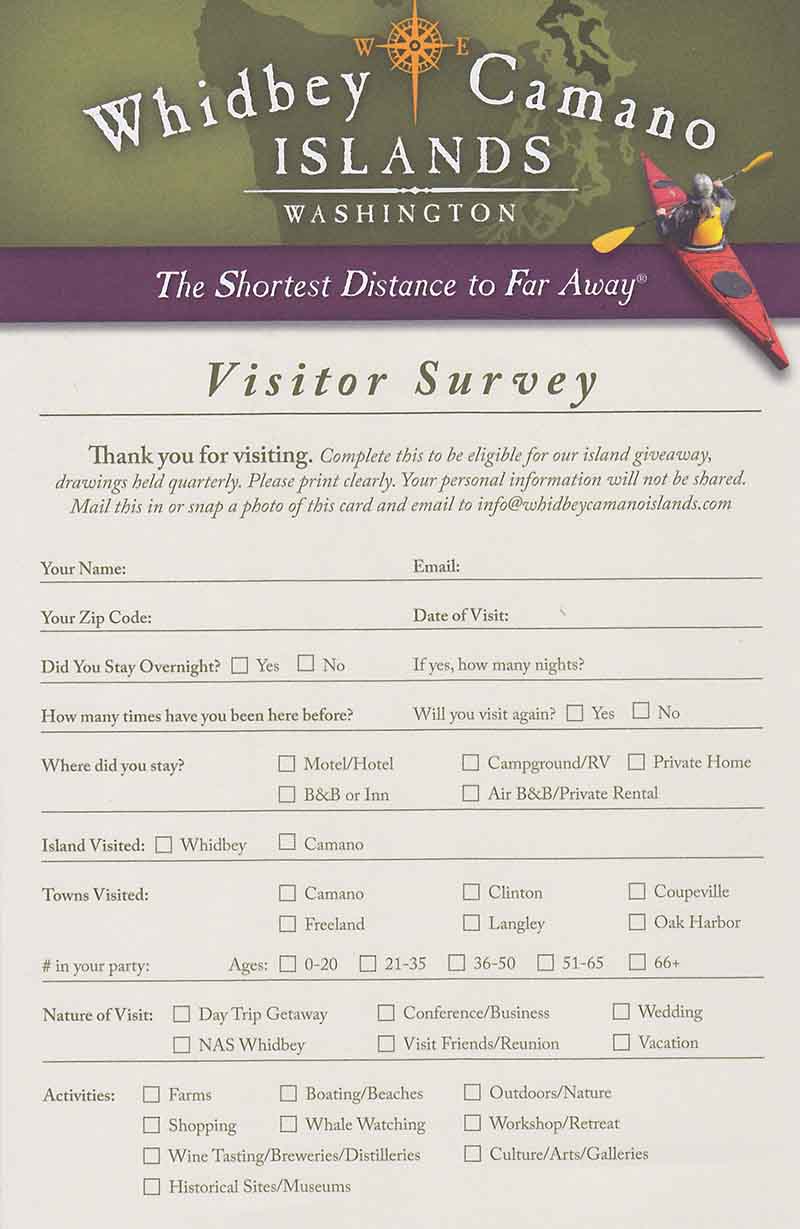 Winning Survey Card
One survey card will be chosen each quarter to win a wonderful prize. Jackie Engle of Portland is our first winner. Congratulations to Jackie! She wins an overnight stay at the beautiful Victorian Inn, Coupeville's Compass Rose Bed and Breakfast.
Our Next Prize
Drawings are held each quarter, so fill out a survey and… good luck!