Whidbey and Camano Islands provide a canvas for all things art. Blame it on the beautiful surroundings, the lush farmlands, verdant forests and forever seascapes. Or, blame it on the fact that Whidbey and Camano islands sit only miles north of Seattle and its community of art lovers. (*$13 million provided by the Washington Arts Commission).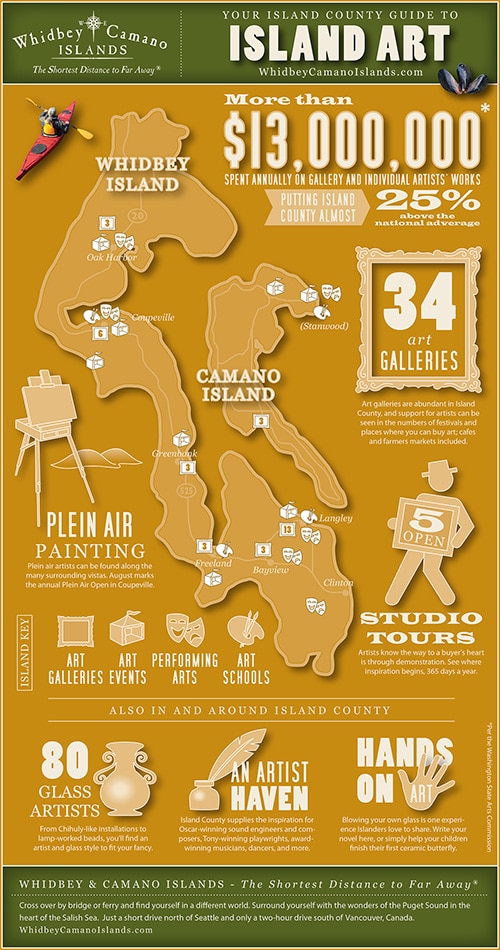 Also of Interest…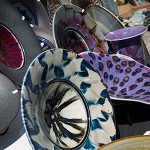 You can spend several days here just visiting galleries and artist studios open to the public.
View gallery list…
---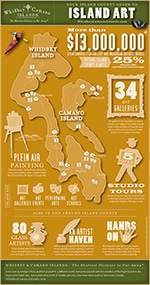 Download this Infographic
You can have your own copy of this infographic.