---
Canopy Tree Climbing
Deception Pass - 200 feet up!
---
A Birds Eye View
Reach New Heights!
Here's your chance to see Deception Pass as only the birds have seen it—from the top of a giant fir tree.  Experienced guides will show you how to climb your way to the top using the same climbing techniques mountain climbers do.
You'll get a full set of climbing gear,  including mandatory helmets, harnesses, safety glasses, foot holds, and ascenders and complete instruction how to use it!
If you get tired, your climbing gear lets you stop and rest.  The climbing technique uses your legs, rather than your arms to take advantage of the leg strength we all have.
---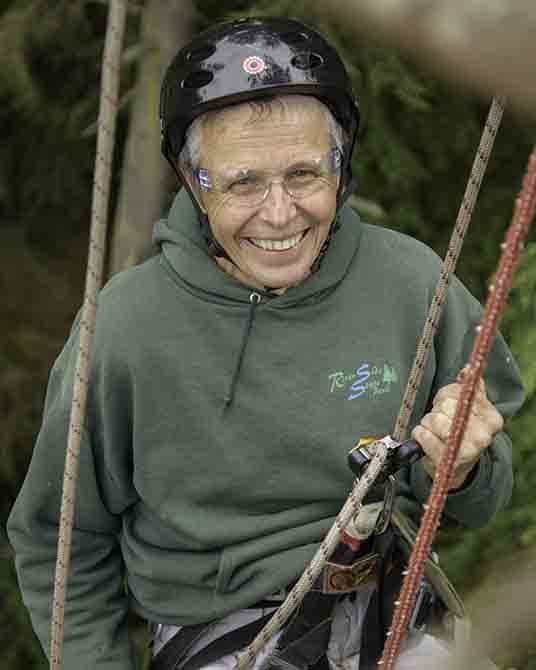 Former Park Ranger Jack Hartt
about 100 feet in the air.
The oldest person to climb with AdventureTerra was in his 90's.

Watch How it's Done
You'll climb in a group with instructors who will be right with you every inch of the way.  There's no pressure to make it to the top, and even if you don't climb the full distance, you'll have a great view of the park and the satisfaction of learning a new skill.
Climbs are typically only on weekends and are scheduled throughout the day and reservations are recommended.
Visit the AdventureTerra Website…
---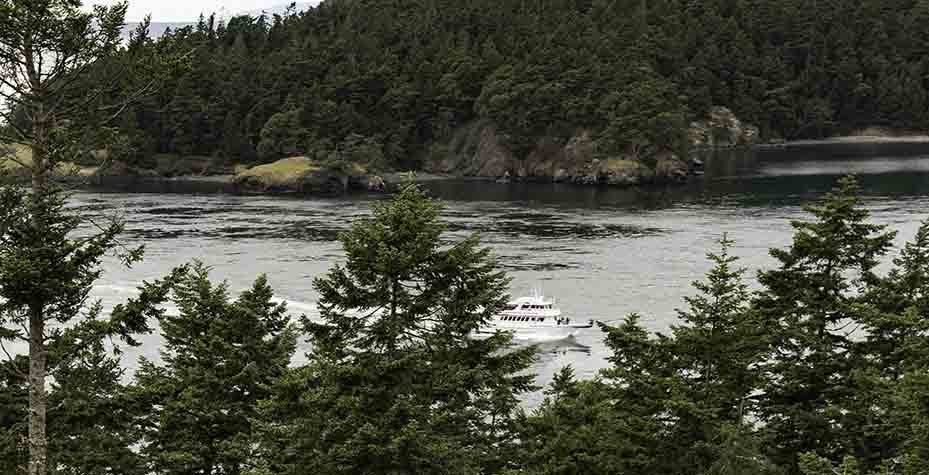 As seen from the top of a tree, a tour boat heads through the pass.
Where to Find AdventureTerra!