2 Day Oak Harbor Itinerary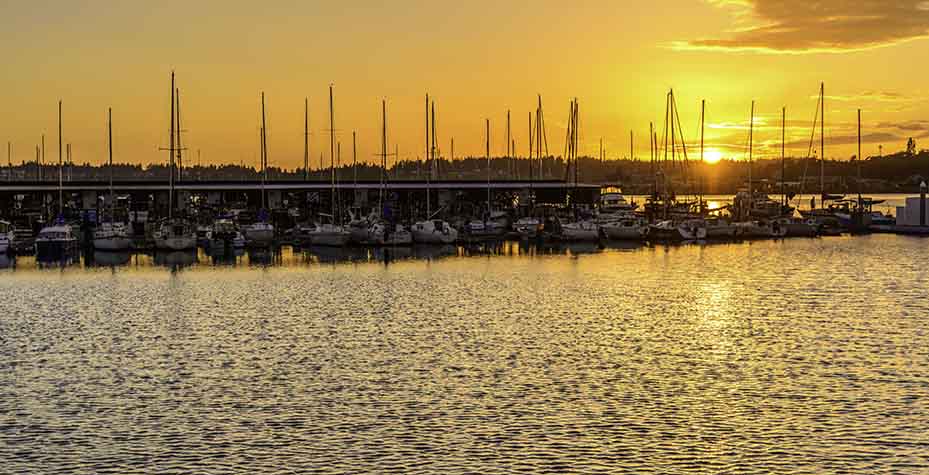 Oak Harbor is a small city on a rural island—the best of all worlds! It's a getaway from the super-sized metropolis, but with a wide variety of outdoors and cultural happenings that create a perfect vacation weekend!
Day
GETTING TO KNOW
OAK HARBOR
---

Family Friendly Oak Harbor
Oak Harbor has lots of young families with children. So, visiting here with children is really easy and fun. Some of the activities are really old-school, which means mom and dad will want in on this as well! There's a roller rink in a big ole' barn in the middle of town! There's an real-life drive in theatre that's been upgraded to digital for the latest movies. Before showtime, the Blue Fox Drive-in also has go-karts! Just as important, there are lots of affordable restaurants where you can feed everyone and not spend a lot.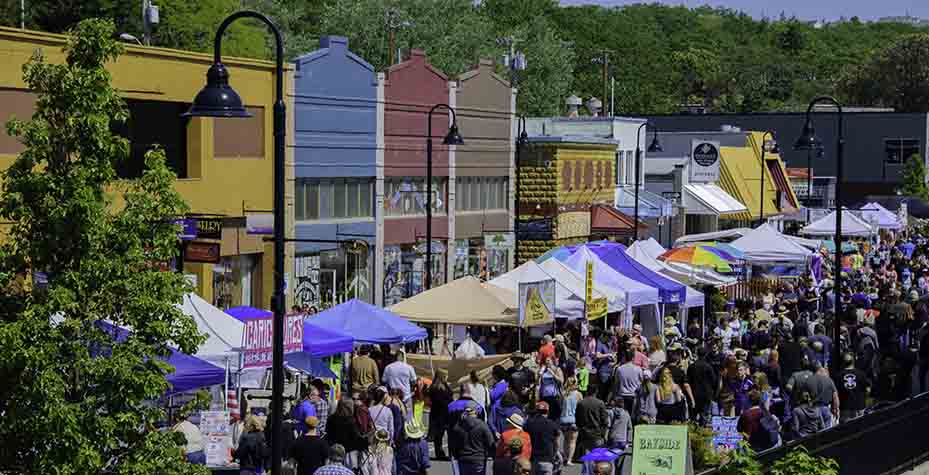 Historic Downtown Oak Harbor – home to many festivals and events.
You're on an island and it's time to find some beaches and other cool things! If it's still around lunchtime and you don't want to sit inside, grab your pizza to go, or hit one of the drive-thru restaurants in Oak Harbor and bring your lunch to a scenic park south of the city! Fort Casey State Park features a military fort built before World War I! Find out why it was part of the vaunted "triangle of fire" defense. Right next to the fort is Admiralty Head Lighthouse, with sweeping views of the water. There are plenty of spaces for a picnic.
Working your way back to Oak Harbor is Fort Ebey. Built for World War II, the park is better known for it's beaches, bike trials, kite-flying, and cliffs for hang-gliding!

You've packed so much into just one day that you may be ready for dinner. But if you have time, relax with a drive along the west side of Whidbey Island. West beach has a spectacular pull out for watching the water while a county park at the end of Libby Road has great beach access for watching the sun set.
If you've had enough of the car, head back downtown for a relaxing glass of wine at Rustica or the Terrace Wine Bar and Bistro. Beer lovers will want to head uphill a block to the Whidbey Beer Works or up to Flyers.

It's decision time for dinner with two Oak Harbor signature restaurants. Frasers, is just a block off Pioneer. Chef Scott Fraser and his French-trained culinary skills presents enchanting dinners that promote the bounty of the Northwest. At Seabolts, the Northwest is featured through seafood. From home-smoked salmon and chips to salads topped with grilled fish, it's all about fish here. But, there are also delicious not fish entrees as well.
Options – China City, El Cazador Mexican Grill, Zorba's Greek and Italian Restaurant


Oak Harbor – A Base for All Puget Sound
There's so much to do around here that you could base a whole week's visit from Oak Harbor. Take a ferry trip to Port Townsend for the day. Explore Coupeville and South Whidbey. Take a day trip to Camano Island and La Conner. Spend a day in Anacortes. Think of Oak Harbor as the center of spokes on a wheel, and you have the reason to spend an entire week!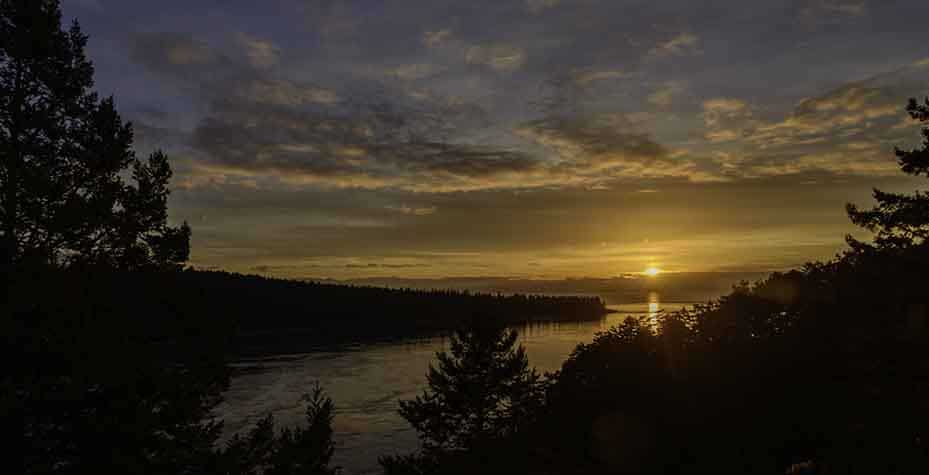 Necessary Shopping
If your Oak Harbor adventure is on a weekend you should have been running errands, you can sneak some of that in, too. Oak Harbor has major chain stores, hardware stores, supermarkets, and more.
See what we did here?
We gave you a two-day itinerary, but it would take you maybe five days or more to do it all! Oops, our bad. We hope you'll come back soon and enjoy what you missed!