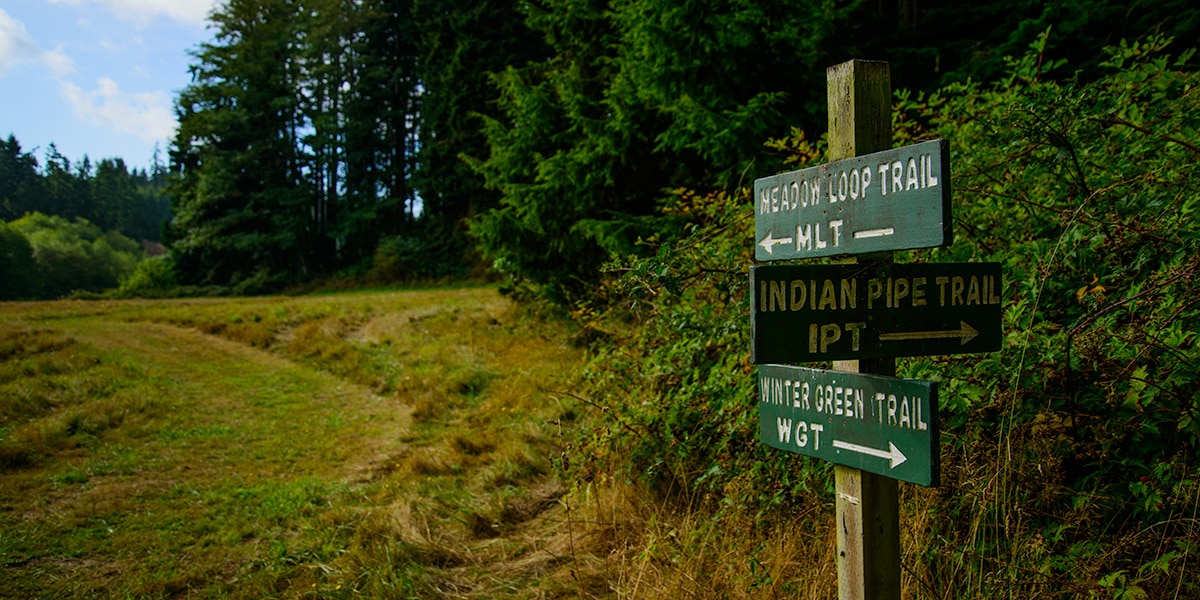 Who says family fun has to be expensive?  Escaping to Whidbey and Camano Island can provide the right balance of free time and organized fun for a family trying to extend that vacation dollar.
The Ferry Ride
Your trip to Whidbey Island begins the moment your car stops on the ferry.  The kids get to explore one of Washington's icons, and there are plenty of interpretive signs on the vessel to help your kids (and you) understand the unique nature here.  No first-time-rider, big or small, can resist stepping out onto the deck to enjoy the view.  Whichever ferry you ride to get to Whidbey Island, consider walking onto the other ferry to enjoy that ride, as well.  The Clinton – Mukilteo run is short, but scenic, while the Coupeville – Port Townsend run is the longest in the ferry system, and crosses one of this country's busiest shipping lanes.
Escape to the Parks and Beaches
There is no "typical" beach here.  Therefore, there's lots of variety to keep everyone interested.  Be sure to buy a Discover Pass.  This $30 dollar year-long pass to all of Washington's 100+ state parks is a great bargain. This parking pass means the whole family gets in for the one price.  Otherwise, each park is $10 a day.  Also, there are several county and city parks with beaches, and you can use them at no charge.  Some parks have barbecue grills and playground equipment.  Kid-friendly activities are going on all the time at the state parks, especially Cama Beach State Park, which was designed to keep cars away from the main part of the park.
Exploring the cliffside forts at Fort Casey and Fort Ebey, along with Admiralty Head Lighthouse, is another way to keep you and the kids interested for hours.
One great cost saving way to eat out is pick up something simple to go and eat it at the beach.  Picnic tables are available at many of the beaches and there are plenty of places to pick up something tasty without having to corral the kids in a restaurant.
Walks and Hikes
Did you know that childhood obesity increases during the summer months when kids have no structured time and lots of access to snacks?  There are easy walks for beginners and more difficult ones if you're looking for a challenge.  Hiking along the bluff trail at Ebey's Reserve is one of the top hikes in Washington because the view is spectacular.
Family Friendly Ideas From Others
Freelance journalist and mom Lora Shinn was born in the Northwest and has traveled extensively with her kids. She also authored the book, "Northwest Kid Trips: Portland, Seattle, Victoria, Vancouver.
Visit site…
Organized Fun
The Art Escape – Freeland
Paint your own pottery or clay, try you hand at glass fusing or even work with wet clay at this studio on Main street in Freeland. Open 7 days a week, The Paint Escape offers ladies nights, classes for kids and adults and even a clay membership program for those looking to expand their art portfolio.
1664 Main St.
Freeland, WA 98239
Tel. 360.331.3166
Emai: tpe@whidbey.com
Website
Paint Your World – Oak Harbor
Paint Your World, where you can "Paint Your Art Out," is the place to go to for family fun in Oak Harbor. Before settling on the island Ron and Laura Apgar ran a contemporary ceramics studio in the Napa Valley.  The believe that all you have to do is to love what you do to be successful. Come on in to paint and have fun with Ron and Laura.
860 Pioneer Way #102
Oak Harbor, WA 98277
Tel. 360-679-4110
Directions
Blue Fox Drive-In & Bratland Go-Karts
North Whidbey Island offers a little something different for those looking for old-time fun. Go-carts and track are located at the drive-in movie theatre where nearby you'll also find a great bowling alley complete with cosmic bowling, miniature golf, and a skating rink located in an historic barn.
1403 Monroe Landing Road
Oak Harbor
(360) 675-5667
Directions