Fort Casey State Park and Admiralty Head Lighthouse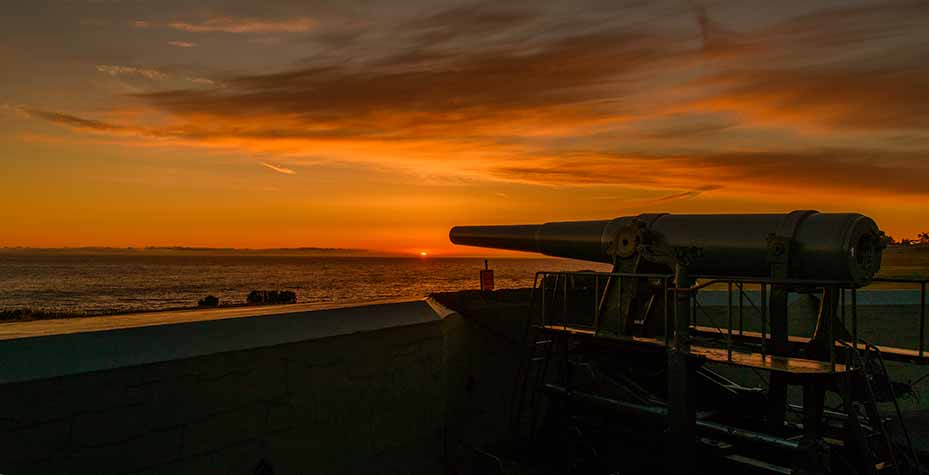 This park features 467 acres that command a spectacular view of Puget Sound's Admiralty Inlet.
A coast artillery post features two historic guns on display. The park features 10,810 feet of saltwater shoreline on Puget Sound (Admiralty Inlet), and includes Keystone Spit, a two-mile-plus stretch of land separating Admiralty Inlet and Crocket Lake.
Historic Fort Casey was once part of the nation's maritime defense effort. Together with two other forts on Admiralty Inlet, they formed what was called the "Triangle of Death" as no invading vessel would be able to avoid the guns from all three forts.
Watch a video about the lighthouse…
Admiralty Head Lighthouse actually preceded the fort and was moved to make room for the fort.
Park Hours: Year-round 8 a.m. to dusk
Admission: $10 a day or a Discover Pass.  The park has an automated pay station.
Activities include:
1.8 miles of hiking trails
boating
camping
diving
saltwater fishing
two boat ramps
bird watching
Camping:
The park has 21 tent sites, 14 utility sites with water and electricity, one restroom, and one shower.  Campsites are next to the water and the Coupeville Ferry terminal.  Between May 15th and September 15th, reservations can be made online or by calling 888-CAMPOUT (888-226-7688).  The remainder of the year is first come/first serve.