Veteran-Owned Businesses Spotlight:
Four military veteran-owned businesses on Whidbey Island, including two wineries, have been highlighted by the military family website, "NorthwestMilitary.com."
The website regularly focuses on travel opportunities that support veteran-owned businesses.
Writer Marguerite Cleveland talked with Greg Martinez, owner of Holmes Harbor Cellars.  He's a former Navy jet pilot and instructor with experience with the EA-6B Prowler and the EA-18G Growler.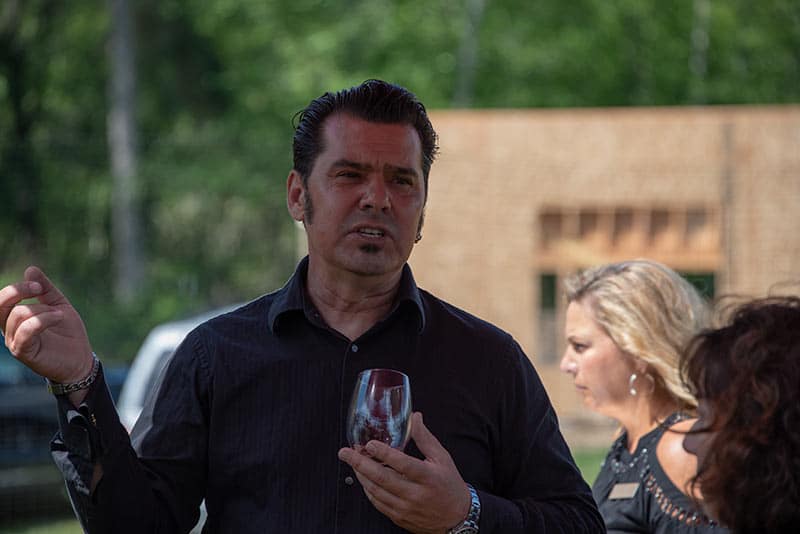 Greg Martinez speaks to guests at Holmes Harbor Cellars
His travels over the world, she reports, sparked an interest in making wine, and there you have the start how Holmes Harbor Cellars came to be!  You can read more here...
She also found that the Comforts of Whidbey Winery has a military connection.  Owners Carl and Rita Comfort, both Army veterans, have established the winery and a bed and breakfast overlooking Puget Sound near Langley.
Looking for something to eat, a military wife has you coved with something unique, Vietnamese and Southeast Asian cuisine!  Bep is hidden away near Langley and Owner Michelle Dalrymple-Hickman was a military spouse!  You can read more about these businesses here...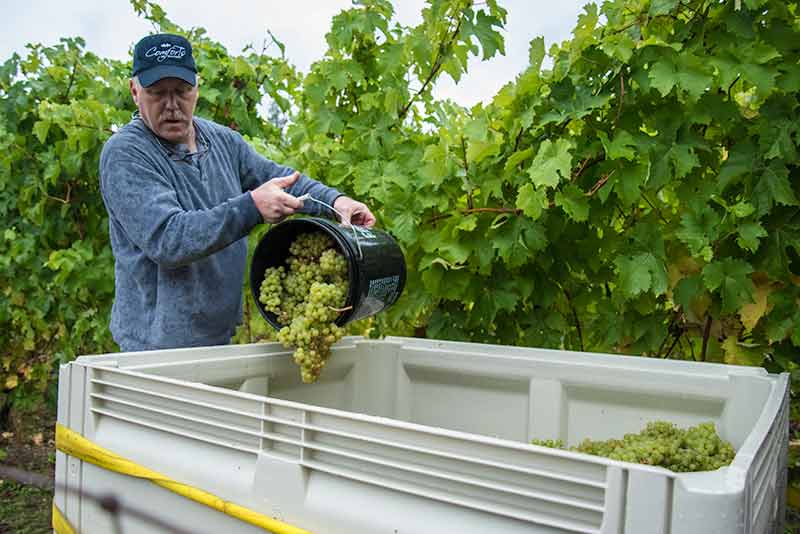 Carl Comfort harvesting grapes at Comforts of Whidbey