12 Travel Secrets
Visit the places
tourists seldom go.
by Lara Dunning
Updated 4/12/22
Over the past month I've been exploring Whidbey and Camano Islands discovering several of their secret spots. I've driven down country roads, hiked among towering trees, and found unique businesses along the way.
If you are a traveler that likes to explore off-the-beaten path locations, here is a list of twelve things to do on your island getaway. And, while you are out touring, be sure to have handy sunscreen, a hat, bug spray, water, a camera, and a sense of adventure!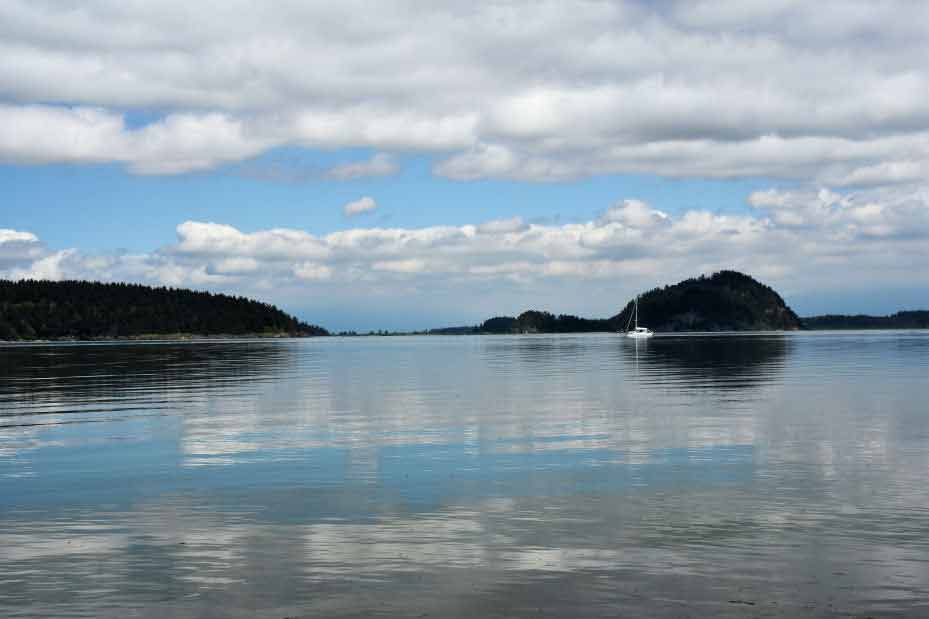 For a forest hike and beach day, head to Dugualla Bay on North Whidbey. This 586-acre state parks owned land has five miles of trails through the forest that loop to a "big tree." From there, make your way down to the shoreline for views of Fidalgo Island, Skagit Bay, and the mainland. There isn't much beach at high tide, so be sure to check the tide tables before you head out.  Tip: The map online, doesn't show the entire trail system. I suggest bringing your phone to snap a photo of the map on display near the trailhead.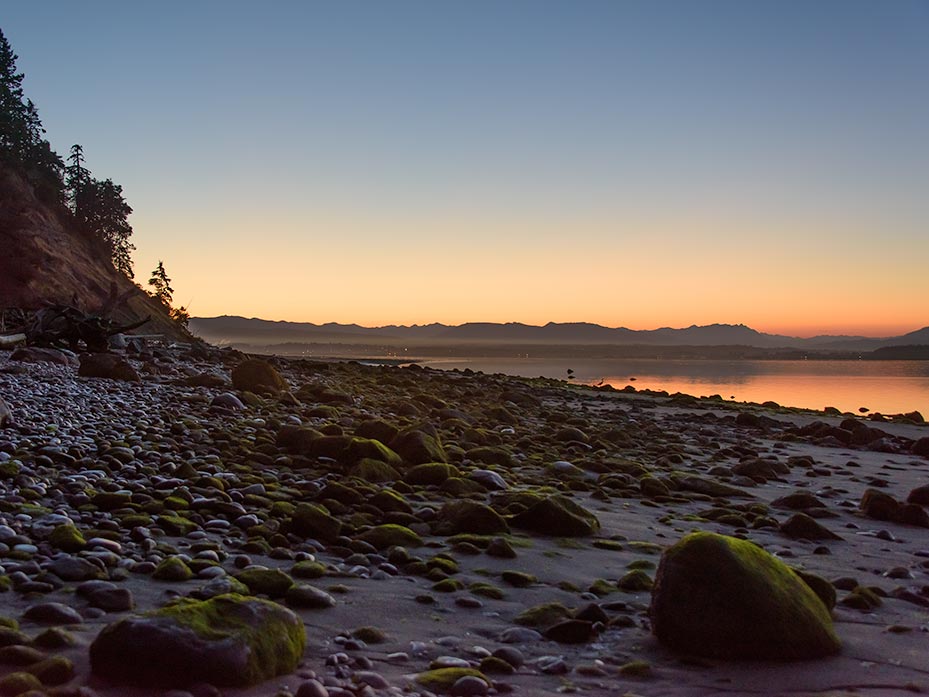 Barnum Point County Park is Camano Island's newest park with 2.6 miles of trails that wander through the forest and grassy meadows. If you take the trail down to the water there are shaded spots for a picnic and a long stretch of beach with views of Mt. Baker. On the cliffside is a trail with a viewing platform, and if the eagles are in flight you'll have a good vantage point. The park is on the east side of the island. Tip: Bring your phone to snap a photo of the trail map.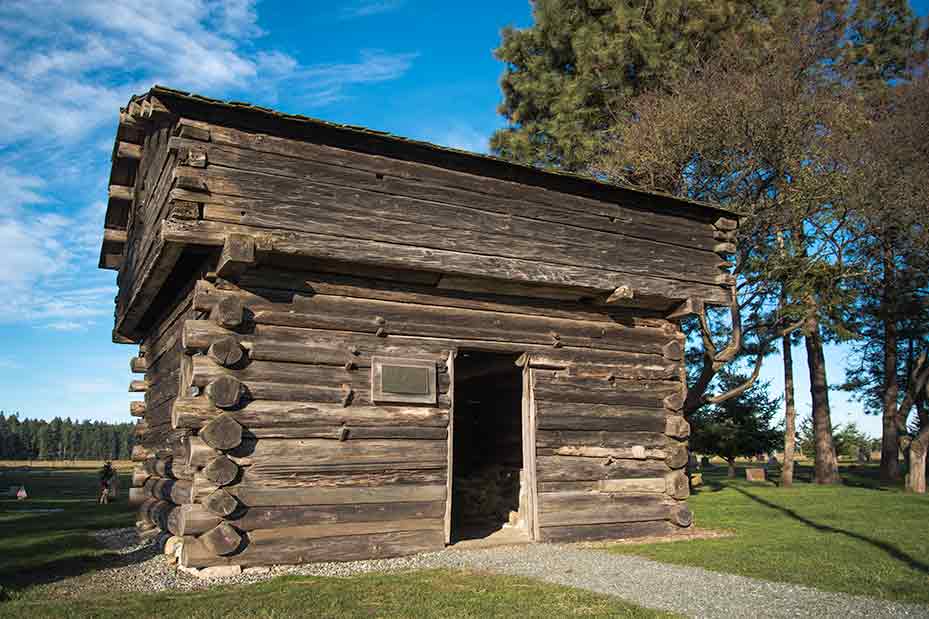 Located on a hill overlooking Ebey's Prairie, Sunnyside Cemetery is a short drive from Coupeville. The cemetery has been part of the community for over 150 years and the historic section holds many of the island's first settlers. A prominent feature is the Davis Blockhouse, and next to it an unusual headstone for Mary Maylor written in Gaelic. After Mary died in childbirth, her husband ordered a tombstone from their home country of Ireland and shipped it to Whidbey Island. If you follow the trail from the cemetery, you'll pass two more historic structures, the Jacob & Sarah Ebey House and the Ebey Blockhouse. Tip: Island County Museum holds an hour long cemetery heritage tour twice a year on Memorial Day and Labor Day. Cost is $8.
#4 - Camano Ridge Forest Preserve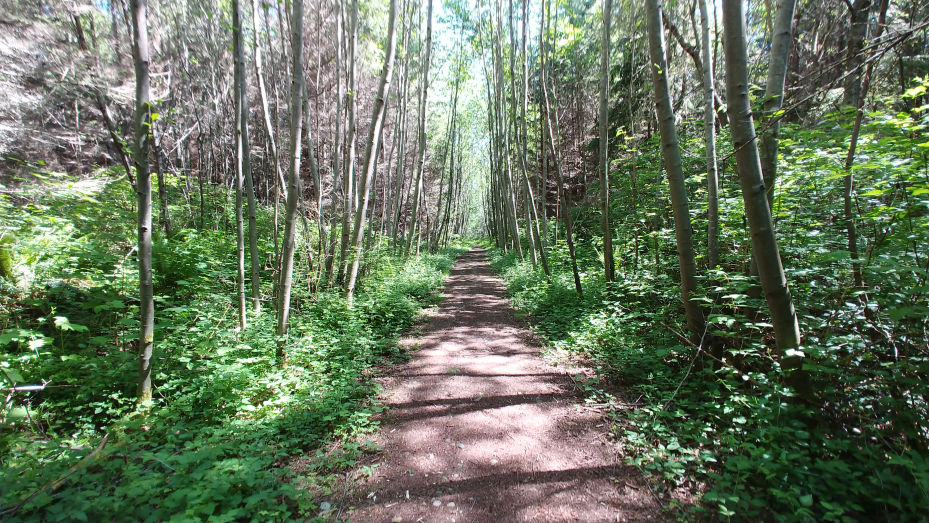 In the heart of the island, Camano Ridge Forest Preserve has a loop trail through 402 acres of forest laden with tall trees, ferns, and undergrowth. If you want to extend your day of hiking, a handful of offshoot trails reconnect back to the main loop. I prefer the parking lot off of Camano Ridge Road (near Carp Lake Road) as it has plenty of space, but there is another parking area off Can Ku Road. Tip: During the season, the preserve is open to hunters.
#5 - Trillium Community Forest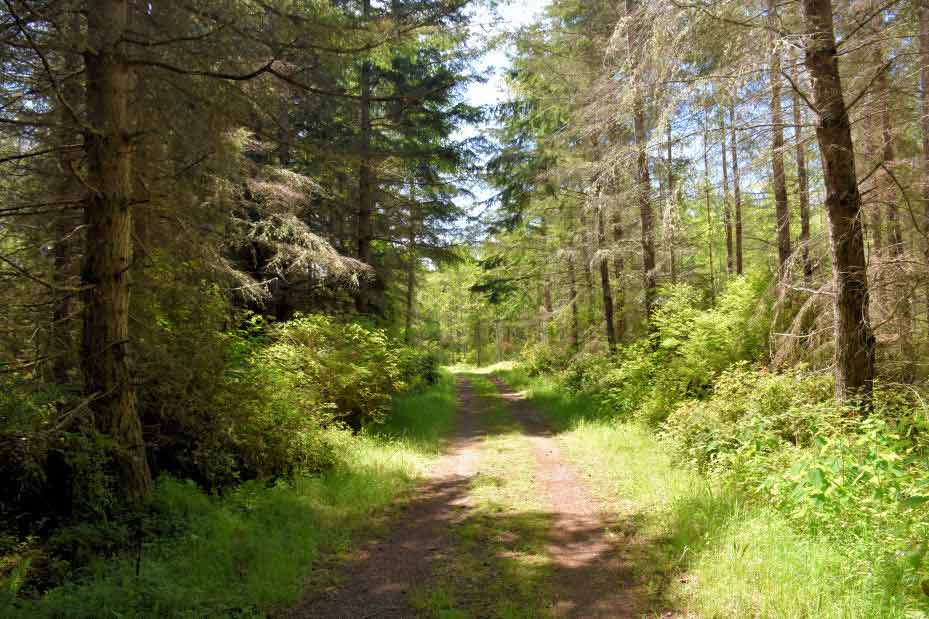 There are more than five miles of trails in the 770-acre woodlands at Trillium Community Forest. The trail head on Bounty Loop Road is a great place to start as the trails are well marked and clear. Plus, there is a short paved trail. Keep in mind the parking lot only holds a few cars. The weekend I visited I had no trouble finding a spot. Parts of the trail are open to the sun, and I encourage hikers to bring a hat or wear sunscreen.  Tip: Download a map here. There are two other parking areas, one off SR525 and one off Smugglers Cove Rd.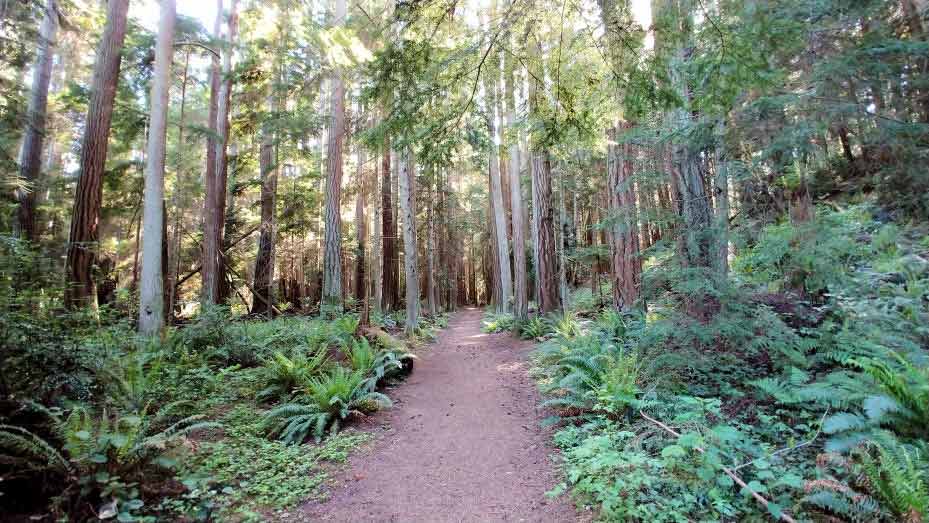 Saratoga Woods is one of the prettiest parks on the island and only a seven-minute drive from Langley. For more sun, hike the meadow trail, for more shade, hike the forest trails. No matter which trail you choose, follow the trails to the old airplane runway which was used by the landowner in the 1950s. Tip: Download a map here.
#7 - Langley Whale Center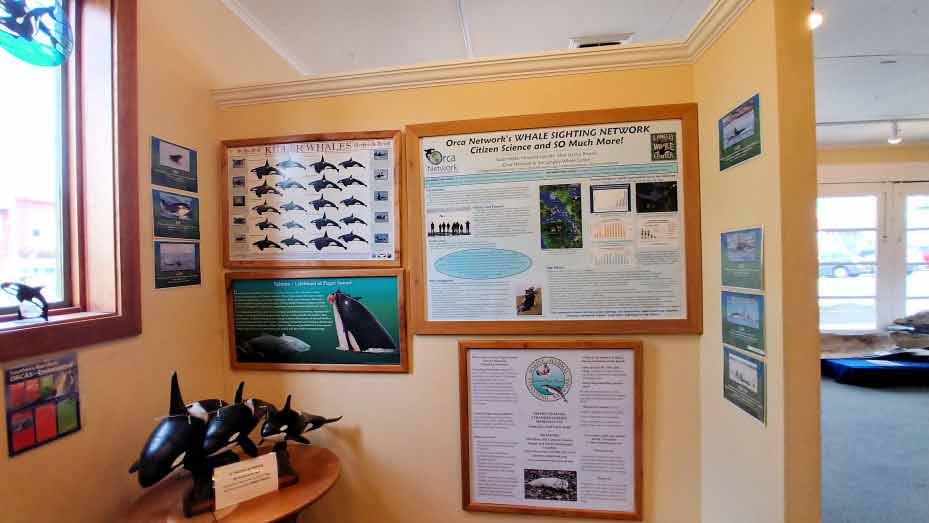 There are so many shops and eateries in Langley, that you might miss the Langley Whale Center. It is a stop you don't want to miss. On display is information about marine wildlife, our resident orca whales, and a map with the latest whale sightings. If you have questions, don't be shy as they have knowledgeable volunteer staff. Be sure to inquire about Lolita. She was captured in the 70s and is the main attraction at the Miami Seaquarium. Their mission is to bring her back home and reunite her with her family. Tip: If you hear the "whale bell" ring, head to the water to see whales spotted offshore.
#8 - English Boom Historical County Park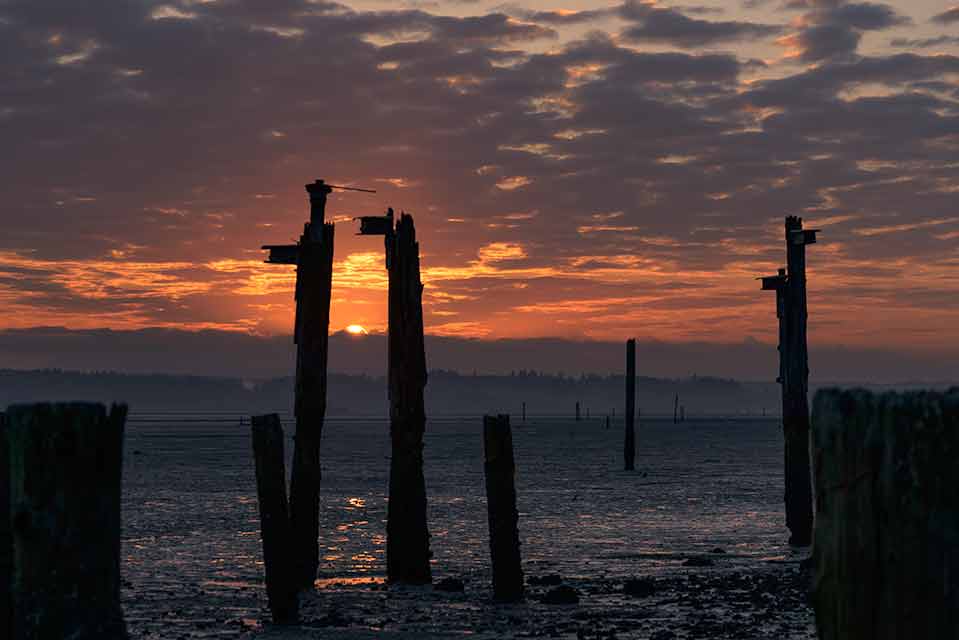 This is one of my favorite spots on the Camano Island for the walk is short and scenic with views of the water and Mt. Baker. On the north end of the island, English Boom Historical County Park is located on a former lumber mill. The trail wanders through freshwater marshlands where salmon spawn and birds nest. There is also a portion of walkable beachfront and a covered picnic area.  Tip: Before hiking Camano Island, pick up the booklet Walking the Camano Island Trails for $1 at the Visitor Center at 370 NE Camano Drive.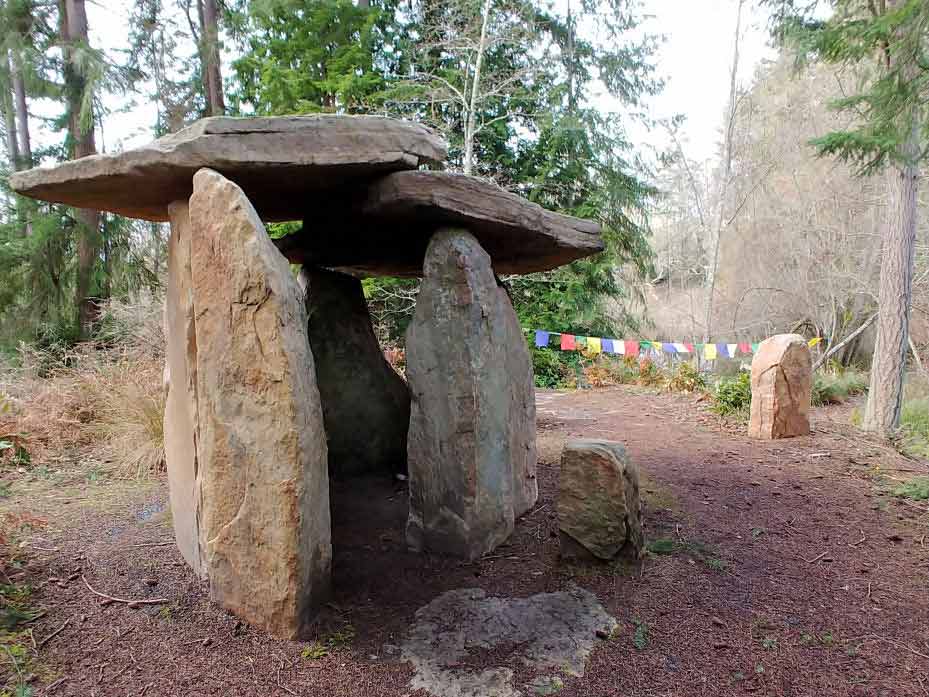 Earth Sanctuary is a tranquil nature reserve and sculpture garden. Designed for spiritual connection and growth, the 72 acres contains sacred spaces, eco-art, natural habitat and restored old-growth forest. So much has gone into restoring this reserve that Whidbey Audubon Society and the Island County Critical Areas Program has recognized it as a "habitat of importance." Give yourself a couple of hours to explore. Tip: Open every day; maps available for a small fee at entrance. No dogs allowed. Cost is $7 per person, which can be paid prepaid online.
#10 - Possession Beach Waterfront Park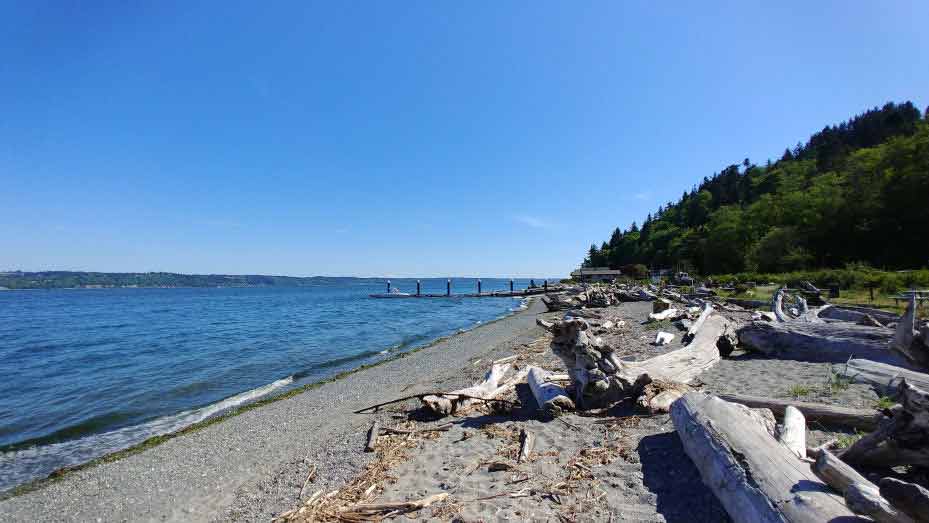 As Whidbey Island's most southern boat access, Possession Beach Waterfront Park is a great spot to watch boating activity. The park also includes a boat ramp, several picnic sites with grills along the beach and at 3.2-mile loop trail. Tip: It's easy to miss the turn off for the parking lot, which is right after the gate. Bring your cell phone to snap a photo of the trail map. 
#11 - Bailey's Corner Store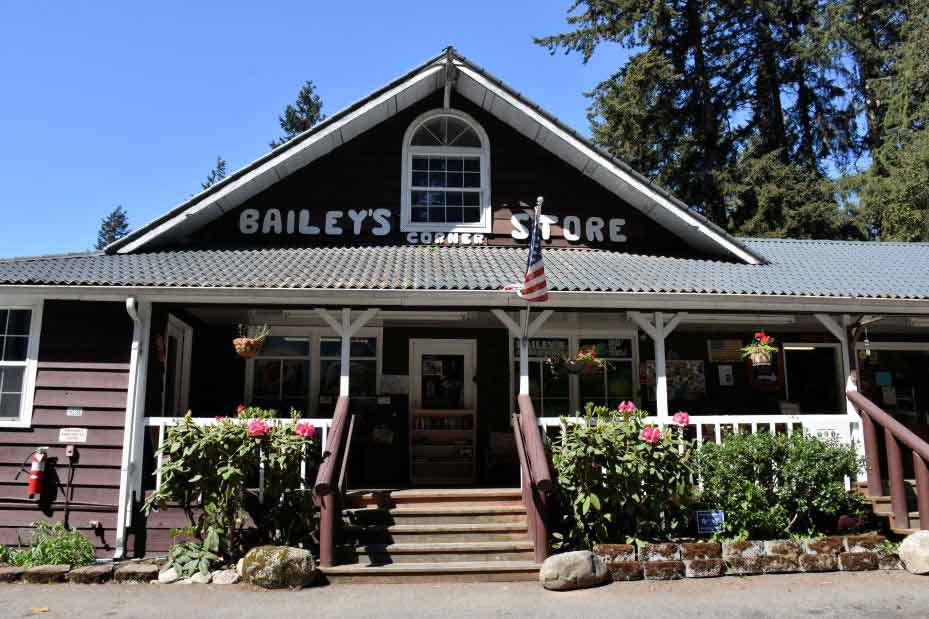 On the road to Possession Point State Park, you'll pass Bailey's Corner Store. It is part gas station, part convenience store, and part restaurant with an unusual outdoor patio and a small bar with beer on tap. Next store is the Ogres Brewing tasting room. If you are in the mood for a beer, a burger, or both, this makes for an offbeat and fun stop.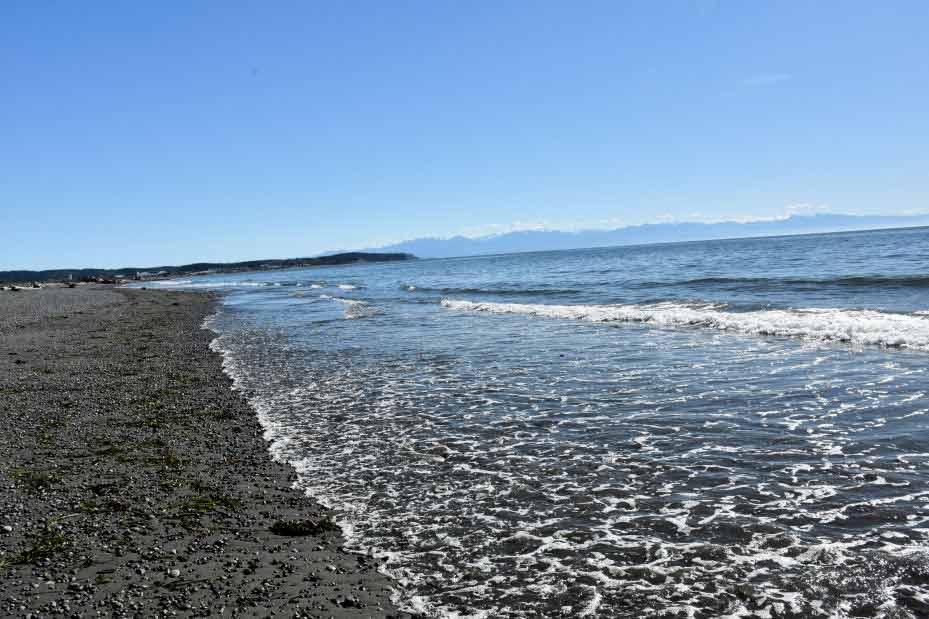 Sea glass treasure hunters already know about Moran Beach. While I didn't go there to hunt for treasure, I did find this small 100-foot beach with views of the Strait of Juan de Fuca, the Olympic Mountains, and the San Juan Islands to be very scenic. Also, less than a mile away is Ault Field at Naval Air Station Whidbey Island. If pilots are training that day, you'll see planes flying over the water.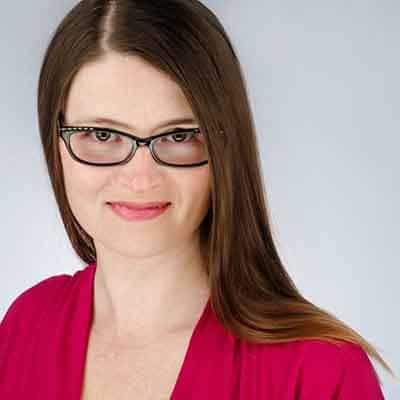 About the Author: Lara Dunning has a serious passion for small towns, history, food and light adventure. She has over 100 published travel articles, and on Small Town Washington & Beyond she shares her stories about small town traveling.