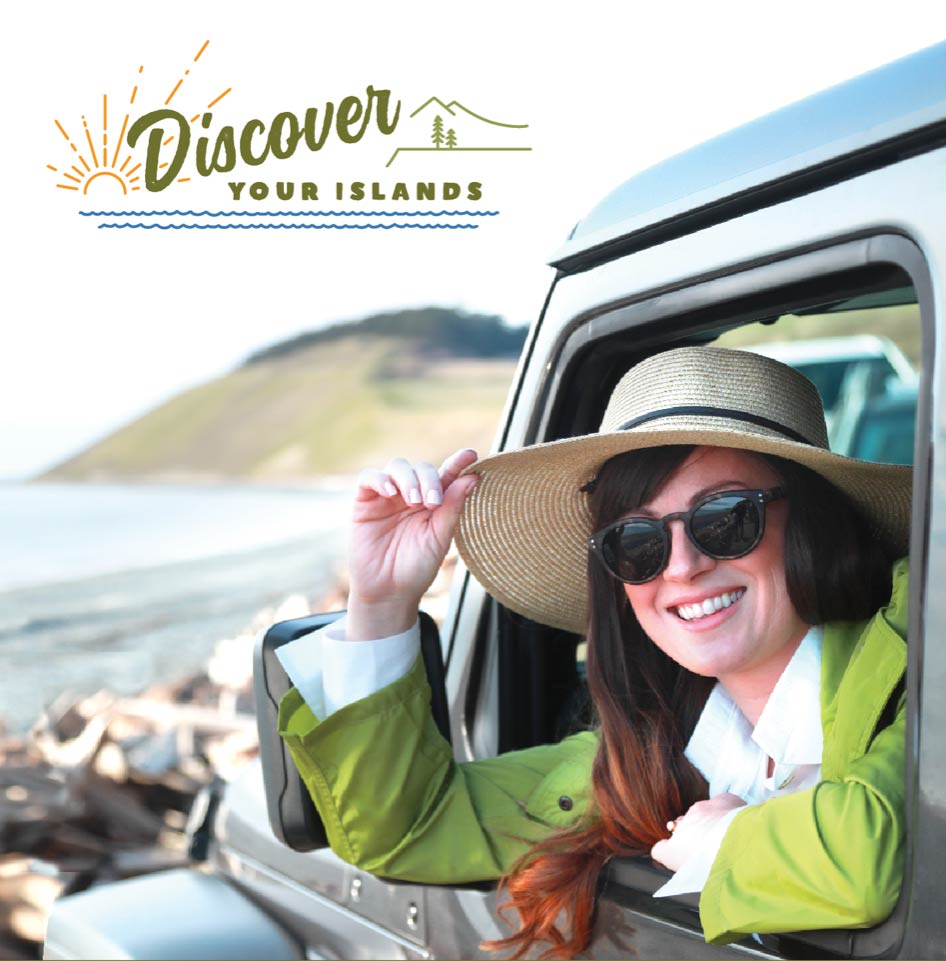 So much to discover close to home.
Ease Into Island Time
Whidbey and Camano Islands provide visitors both a physical and mental makeover from mainland to island, transporting travelers to a slower pace. The islands offer a wide variety of lodging options. Dine nightly on fresh food harvested that day from local farms or surrounding waters. Enjoy craft beverages at coffee roasters, distilleries, breweries, wineries, cideries and even a meadery. Don't miss the great gray whale migration each spring through Saratoga Passage, between the two islands.
Camano Island
Laid back and friendly, it's known for zip lining, axe throwing, Dungeness crab, a prolific arts community and natural beauty. The roads create an uncomplicated driving loop for exploring uncrowded beaches, parks and winding forested trails. There's abundant lodging, some at the water's edge, for beach walking or whale watching from the shore.
Whidbey Island
The dramatic beauty of Deception Pass is a memorable way to arrive or depart. Or choose from two ferry routes. The island is the perfect balance of nature, the arts, and small-town vibe. You may even spy "Top Gun" pilots from the Naval Air Station training overhead. Surrounded by snow- capped mountains, the main road is appropriately named the Whidbey Scenic Isle Way. Lodging is abundant and ranges from rustic to luxury.
Thank You to Our Partners
Thank you to the following for helping make this guide possible.
Also, thank you to these additional members of the Island County Economic Recovery Task Force: Chambers of Commerce, Port Districts, Cities, Main Street Associations and Sno-Isle Libraries.