By Laura Hilton
In recent times, our homes have served also as classrooms, offices, gyms, and restaurants. Our place of comfort has also been the scene of our stress, and many of us are ready to hit the reset button. Whether you want to make major changes around your place or just give it a little spruce, you'll find everything you need from local island businesses.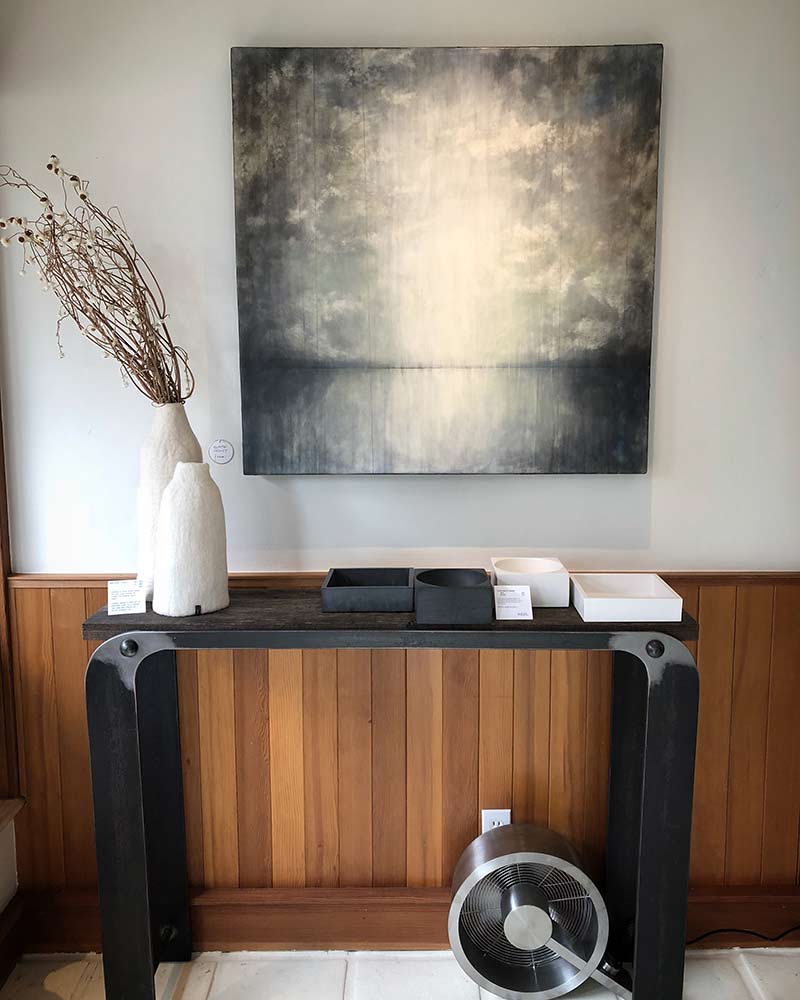 Seaside & Sylvan has recently moved from Greenbank to a new space in Freeland. This carefully curated shop features one-of-a-kind pieces and locally crafted home goods. As well as the fine furnishings showroom you can take advantage of their inhouse design studio, for an authentic local touch. At Artisan Crafted Home in Langley lives a wide selection of handcrafted items made from all natural and sustainable materials. By working directly with artisans, they carry exceptional items at affordable prices. Local and inhouse designs, such as handblown glass lighting fixtures, makes it a great stop for island inspirations.
Give yourself time to explore the offerings of Music for the Eyes in Langley. Owned by globetrotting former diplomats, this shop is stocked with colorful items from their travels. Particularly well known for gorgeous rugs hailing from remote corners of the world, you'll enjoy hearing the background stories of your purchases here. For the flooring underneath those rugs, check out Carpet One in Freeland. With free estimates available, they offer hardwood, laminate, vinyl, and much more.
Stores for that Island Touch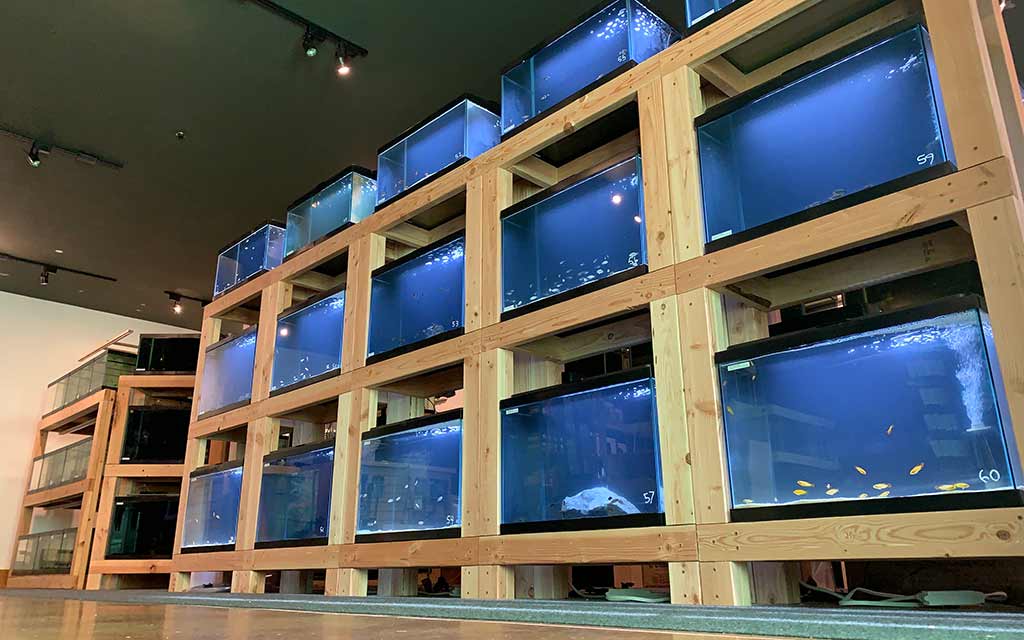 Add some lively color to your space with tropical fish from Red Fish Blue Fish.  Shop their Greenbank Farm store, or order online.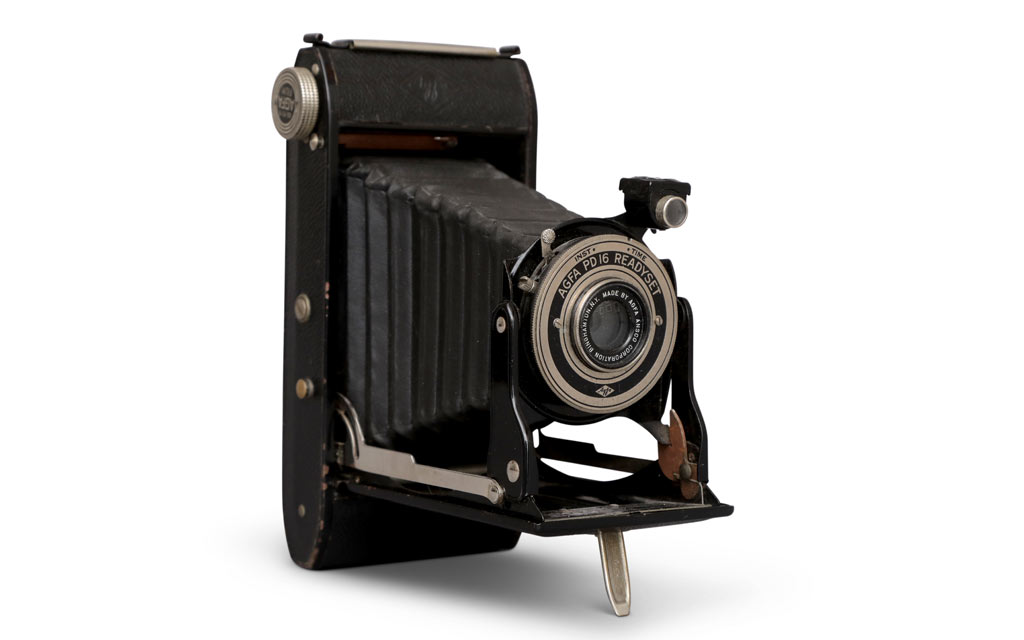 Dina's Great Finds sells antique and vintage items for home and body including apparel, jewelry, art glass, and furniture!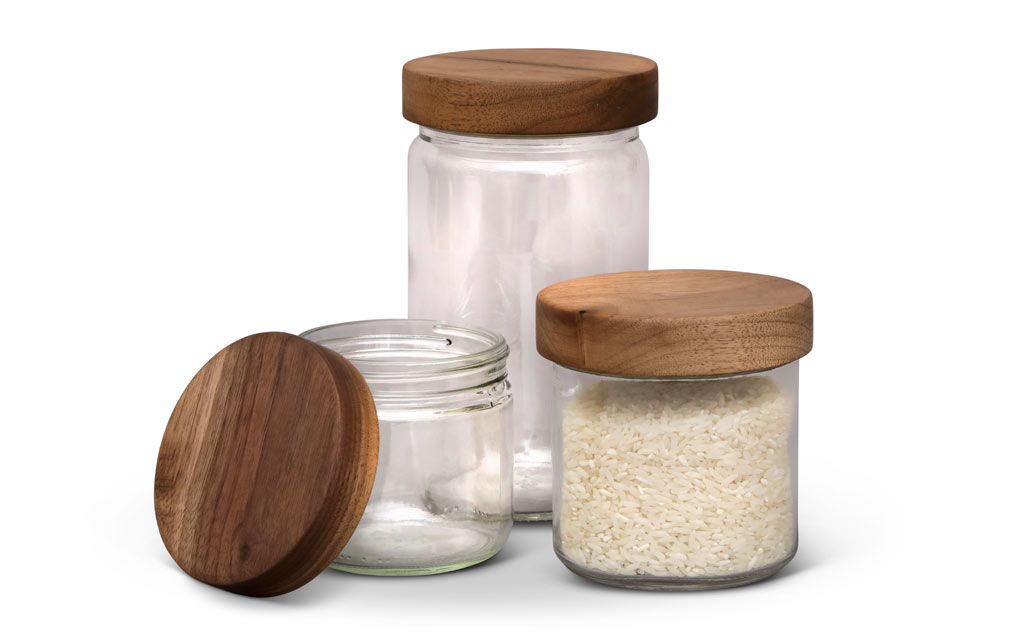 From stylish products for the home to screen printing to local wood slabs still in "wild" condition, you'll find something at Madrona Supply.
Creativity Meets Functionality
With so many artists in the community, there is ample opportunity to fill our homes with items both beautiful and unique. In Coupeville you'll find two furniture makers with designs that can't help but catch the eye. Quarrier Woodworks is female owned and made, with designs that incorporate historic and contemporary elements. These smooth, glossy pieces range from tables, cabinets, gates, and more. Gary A. Leake Woodworking utilizes just about any kind of wood you can imagine, and offers restoration as well. These striking designs often incorporate the natural wood edges or inlaid stained glass for a pop of color.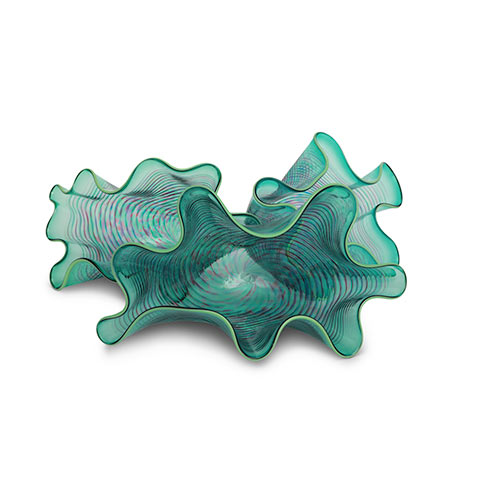 "Local galleries are
here to help."
Along with the explosion of video calls came a demand for interesting backgrounds, and local galleries are here to provide. Clinton is home to Rochon Fine Art, the studio and gallery of abstract expressionist acrylic painter Louie Rochon. The burst of colors in Louie's work will immediately transform any room. Museo in Langley stages new shows in their gallery monthly, featuring top local artists known regionally and nationally. Along with paintings and mixed media pieces, they carry sculptures, glass work, ceramics and jewelry.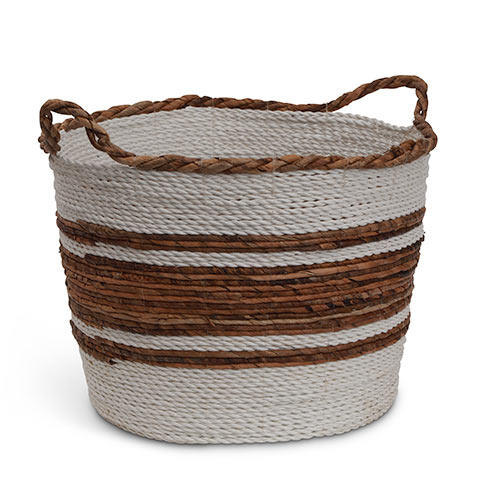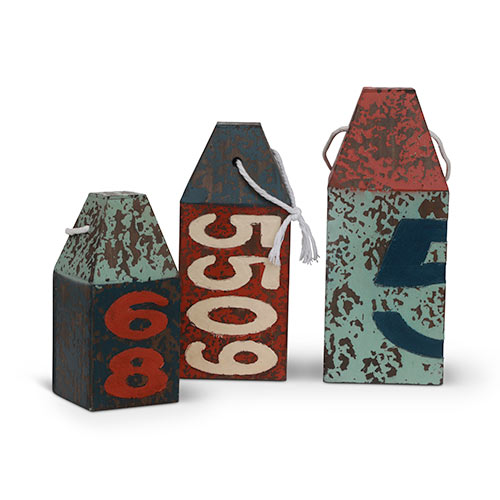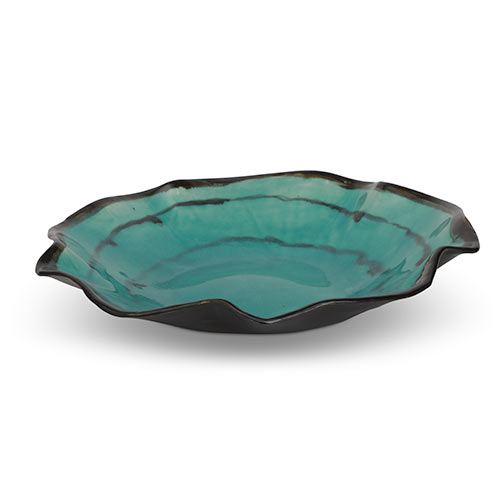 Shopping at 3 Sisters Market Visit Whidbey & Camano Islands
Hunting for Local Treasures
In a historic 1950s Clinton building you'll find the Madrona Supply Co, a veritable island marketplace of local makers and designers. With screen-printing done on site, they offer everything from clothing and books, to home goods and gifts, plus much more. To fill your shelves with beauty and inspiration, be sure to check out one of our beloved and long-running independent bookstores. You could easily lose an afternoon at Kingfisher Bookstore in Coupeville or Moonraker Books in Langley.
Treat yourself to a delightful treasure hunt at the Spare Room Vintage Flea Market on Camano. Arranged like an antique mall, this family business hosts up to forty vendors, providing a mixture of old, new, and handmade. Packed with unique discoveries to beautify your home, you'll find furniture, garden art, home décor and much more. Wish By The Sea in Langley offers coastal farmhouse vibes with their décor and gifts. Items are thoughtfully sourced from across America or handcrafted on Whidbey, with more than twenty island makers represented. Madrona Blossom in Coupeville mixes farmhouse interiors with an outdoorsy PNW feel. Drop by for home décor items, including simple plants in lovely pots and vases.
Stores for that Island Touch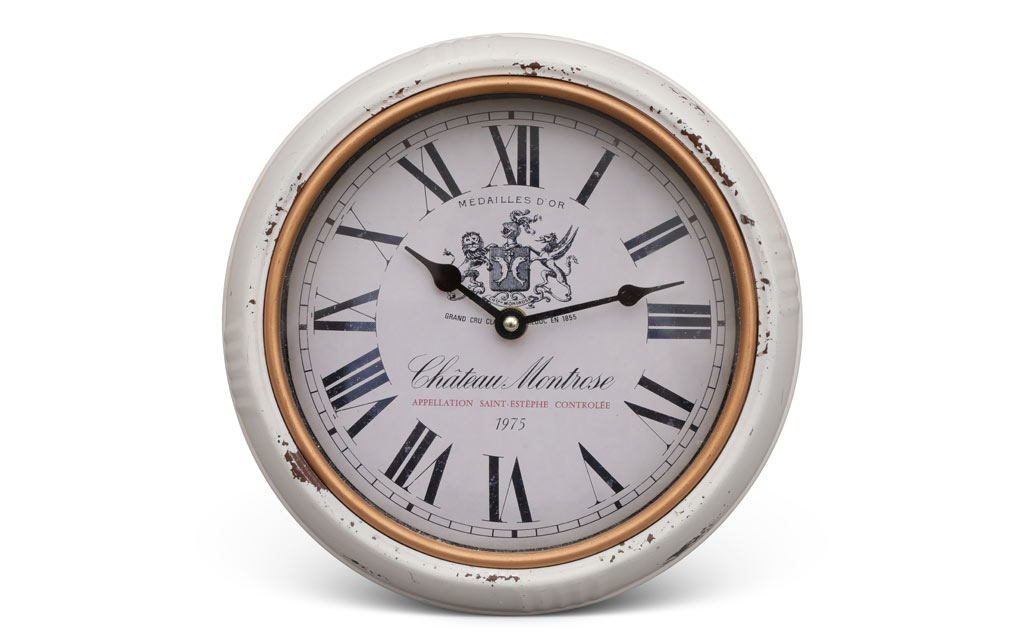 Little Town Cottage sells cottage-style home decor, gift ideas, and hand-made body products. Also available online.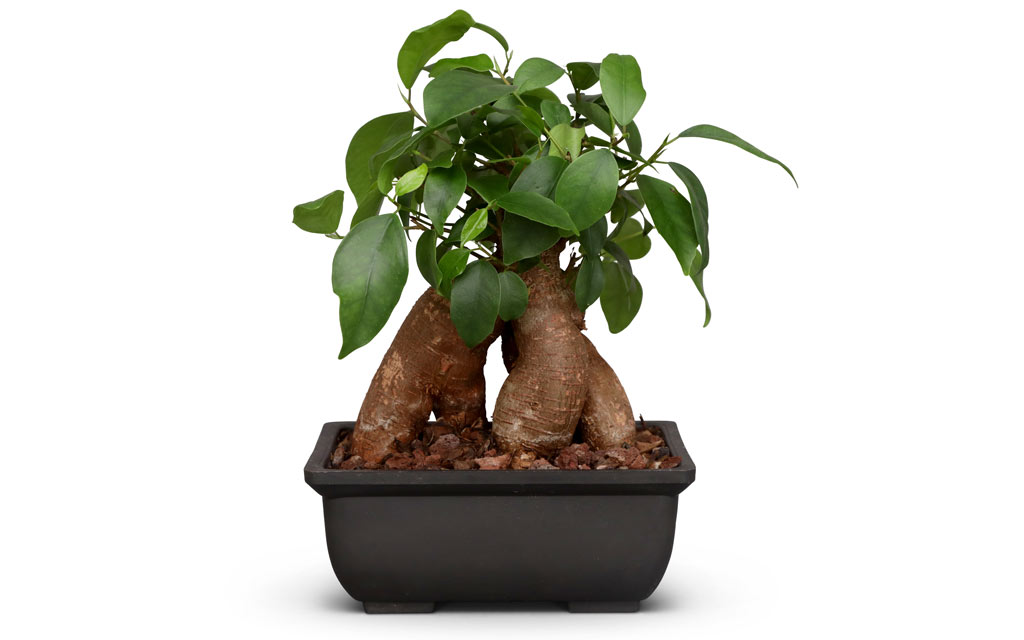 The Greenhouse Florist & Nursery
The Greenhouse offers a full-service flow shop for all occasions and a nursery with trees, fruit trees, carnivorous plants, and more.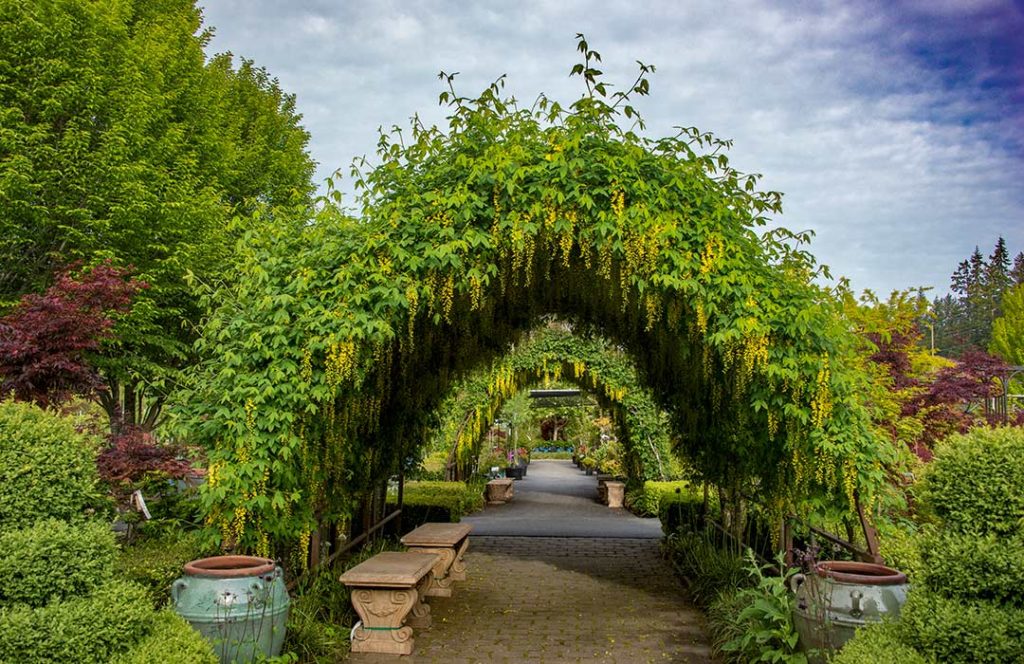 Bayview Farm and Garden is one of the top 100 independent garden centers in the United States.  Come visit and feel inspired.