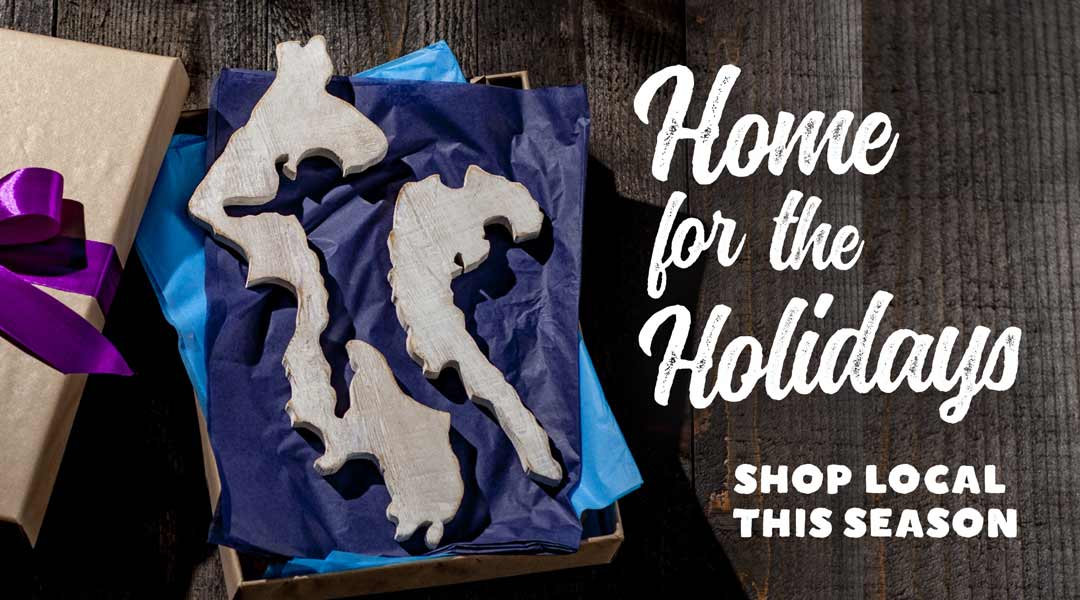 Save money while you give the gift of travel with our special 20% discount at participating hotels and B and B's.
Save Now!
3 Generations Jam makes premium jams and syrups from local, clean, and/or certified organic fruit purchased primarily from farmers we know and trust in the nearby Skagit Valley and Eastern Washington. They make seven different Flavors of classic jams: Heavenly Fig Blackberry Marionberry Peach Strawberry Raspberry Triple Berry (A custom blend of blackberries, blueberries, and raspberries) In addition, they make ... Read More

3 Sisters Market is one of your best locations for all things Whidbey Island.  From food, to crafts, to books, coffee, wine, and more, the bounty and creativity of the island is on full display here.  Located in a former firehouse between Coupeville and Oak Harbor, 3 Sisters is a must-shop.

A Touch of Dutch is a European speciality food shop with some gifts from Europe as well. They sell food, cheese, beer, and other beverages from: The Netherlands England Sweden Germany Norway Indonesia Belgium Finland Iceland Australia

Since 1982 Ace Leather Goods has been creating hand-crafted leather goods.  They offer purses, backpacks, organizers, briefcases, and a lot more.  Their attention to detail and the use of scratch-resistant soft tanned leather means they'll look good for a long time. You can find Ace Leather Goods at art festivals around the region and at their online store here…

Do more than just get out in nature, have an adventure in nature with AdventureTerra.  Ever wonder what it's like in the treetops of an old-growth forest?  Did you wonder if you had what it takes to get 200 feet up.      You can try just that at Deception Pass State Park.  The views are amazing and the experience ... Read More

Anada Farm is a no-till natural farm, homestead, and Yoga Ashram on Camano Island.  They sell farm-fresh produce, hand-made soaps, salves, tea, a wide variety of lavender products, and more. You can shop their online store here…

Inspired by the beauty of the islands of Puget Sound, every candle at Anchor Hill is hand-poured in small batches.  Each candle is made of pure natural coconut wax, phthalate-free fragrance oils infused with essential oils. You can find Anchor Hill Candle Company products at: Vixen Collection – Magnolia, Seattle – https://vixencollection.com/ Seaside & Sylvan – Freeland on Whidbey Island – ... Read More

Aqua Gifts offers thoughtfully curated items from the islands and more.  Located in one of the historic old buildings along Coupeville's Front Street, the store has been offering home and personal fashions since 2003.  You'll find gifts, jewelry, shoes, bath and body and items for the home. You can also shop them online here…

Arrowhead Ranch is a place for unique experiences.  Have you ever tried throwing an axe and actually hitting a target?  It's a competitive thing that even crowns champion axe-throwers.  If flinging metal isn't quite your thing, then maybe you and the family would like to build a birdhouse together, or maybe you'd like to create your own charcuterie board.  ... Read More

Artisan Crafted Home offers the finest collection of designer home furnishings, décor and accessories available in North America. Their unique, handcrafted products are made from all natural and sustainable materials. They work directly with skilled artisans to bring you the finest products at the lowest price.