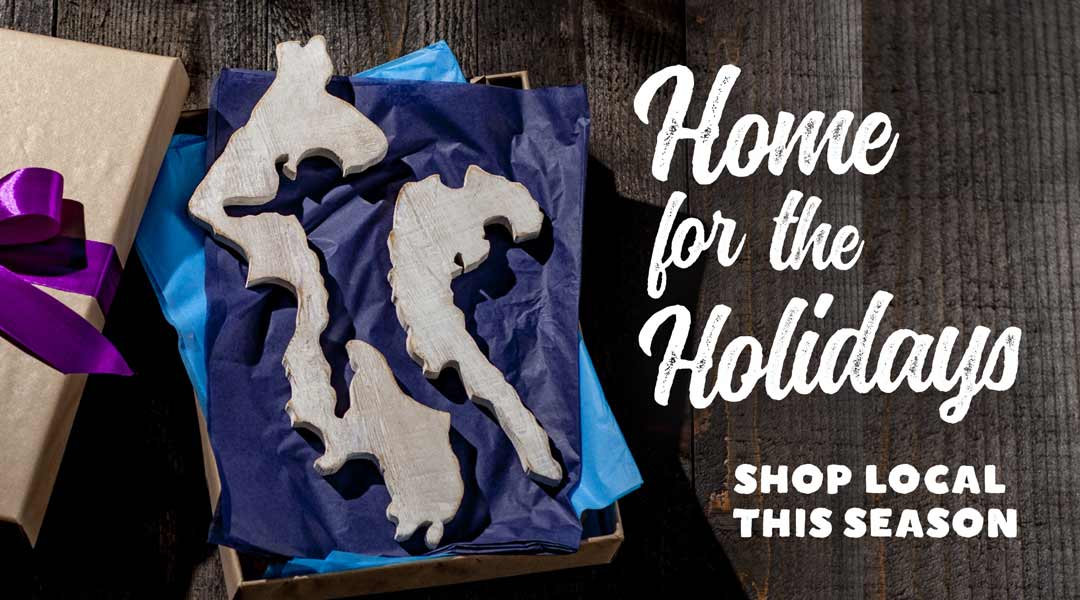 Save money while you give the gift of travel with our special 20% discount at participating hotels and B and B's.
Save Now!
Since 1967, Island Trollers offers dolphin-safe, sashimi grade troll caught albacore. It's caught by American fishermen off the West Coast and canned in Washington State.  Then, it's shipped daily from beautiful Whidbey Island. Shop online here or at markets throughout the Northwest including: 3 Sisters Market bayleaf Payless Grocers Note: the map below takes you to 3 Sisters Market.

For more than a hundred years, the Kristoferson family has operated this north Camano Island farm.  Here in the 21st century, the farm grows more than food, it grows experiences.  At the farm enjoy zip lining through an old growth forest, or bring your coworkers to engage in creative team-building events designed to smash stress and release creativity.  The farm ... Read More

It's all thing lavender at the Lavender Wind Farm.  Their store in historic downtown Coupeville is brimming with candles, lotions, lavender extracts for baking, herbs, seasonings, mixes and more.  Be sure to bring home a bottle of their Blackberry Lavender Jam.  There are several varieties of lavender tea and even lavender caramels. Of course, they have lavender plants for sale, ... Read More

For 50 years Lind's has offered gifts, jewelry, books, travel needs, souvenirs, clothing, cards, and more.  Their jewelry department is filled with quality fine jewelry and their jewelers also produce finely-crafted custom jewelry.  Their gift section is filled with great ideas with a special flair for the traveler in each of us.

~ A Sanctuary for the Spirit ~ Llynya's is more than just a gift shop, it's a space that welcomes and celebrates the diverse paths of spirit in all of us.

Madrona Supply Company is the home of locally designed and crafted goods.  From stylish products for the home to screen printing to local wood slabs still in "wild" condition, you'll find something here.  Madrona Supply is conveniently located in Clinton just a few hundred yards from the Clinton ferry.

Try your hand at water marbling at Marbley where you float drops of color on water and reshape them using a comb or stylus. Then you save it on silk, paper, or wood. It's a fun activity with friends or family and a chance for you to try art in a brand new way.

Marcel is a happy gift shop on Langley's Main Street. You'll discover gifts for friends and perfect design accents for your own home, as well. Browse through Marcel and enjoy the artistic delights it has to offer.

The Matzke Outdoor Sculpture Park is a ten-acre green refuge where art fans can walk among sculptures, big and small. More than 75 works are on the grounds at any one time. There is also a 3000 sq. foot indoor art gallery.

MUSEO is a gallery of contemporary fine art, and represents top local artists who are regionally and nationally known. MUSEO stages new shows monthly.