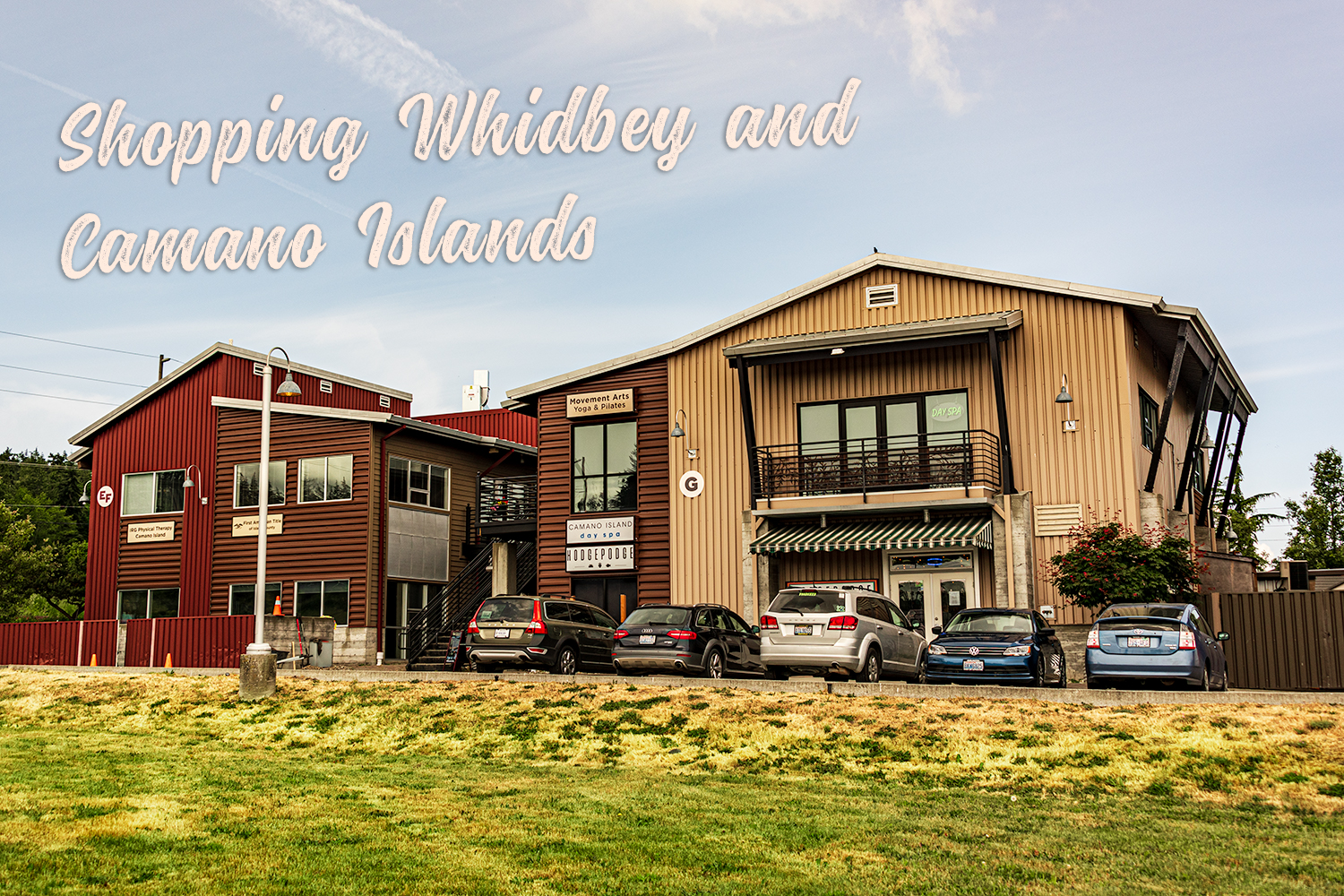 Shopping on Whidbey and Camano Islands is one of the reasons to come visit! Even if you're a local!
You'll probably laugh out loud when you shop Far From Normal, Coupeville's smile-filled gift shop.  Silly is the rule as you walk through a shop filled with fun signs, shirts, toys, games, mugs, and more.

Feather and Fox Print Company provides fine art and high quality photography printing.  They also offer an amazing range of banners, metal prints, print on shirts and other fabrics, and even laser cutting.  In addition to their store in downtown Langley you can shop their online store here…

Flying Bear Farm and Design is a more than a supplier of flowers, they are a farmer-florist.  From the seeds in the soil to the petals in a vase, Flying Bear Farm carefully nurtures flowers along the entire grower and designer's path.  When the winter months set in, they source their flowers as locally as possible, looking for like-minded growers ... Read More

Foamy Wader features hand-crafted fine jewelry with a nod to the Puget Sound. Artisan jeweler Alexa Allamano calls her work: "nautical minimalism." She focuses on custom made-to-order jewelry, but you'll find a lot of other great gift ideas, as well. Shop the boutique in the Langley Village or online here…

Antiques, collectibles, & secondhand ideas. We have a little bit of everything! Forgotten Treasures had something for everyone.

Frida's – A Beautiful Mess is an eclectic assortment of fun things to give as gifts or to decorate your home. There are also art and craft supplies for those wanting to make their own fun!

Friends of Ebey's Landing National Historical Reserve is a non-profit citizens group dedicated to enhancing the reserve, the first such reserve in the United States.  Their efforts include fundraising, public outreach and educational activities and building public awareness of the reserve. Friends of Ebey's is the official fundraising arm of Ebey's Landing National Historical Reserve. You can shop online for ... Read More

Taste the variety of cheeses of Glendale Shepherd available at farmers markets throughout the region, their market farm stand and online.

Whether shopping for yourself or for friends, Harbor Gifts on the Wharf has great knick-knacks, kits, sweatshirts, hats, gifts, and more.

The Healthy Pet specializes in premium quality food for dogs and cats. Come check out their self serve dog wash, for just $20.00 per dog.