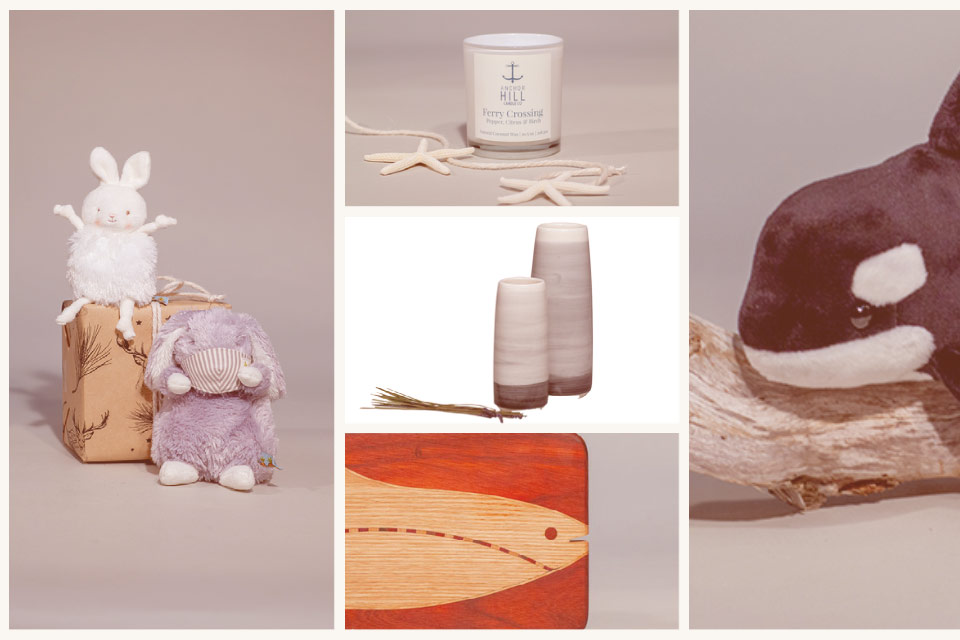 Gift-giving is easier when you shop local.
3 Sisters Market is one of your best locations for all things Whidbey Island.  From food, to crafts, to books, coffee, wine, and more, the bounty and creativity of the island is on full display here.

A Guilded Gallery is the Stanwood Camano Art Guild's co-operative gallery where fine art and artisan crafts are presented in a casual, inviting atmosphere.

A Touch of Dutch is a European speciality food shop with some gifts from Europe as well. They sell food, cheese, beer, and other beverages from: The Netherlands England Sweden Germany Norway Indonesia Belgium Finland Iceland Australia

Ace Hardware – the Helpful Place – is home to your hardware, home, and garden decoration needs. It's also full of helpful people who can outfit you for fishing and offer great local expertise. Oak Harbor Location 150 SE Pioneer Way Oak Harbor, WA 98277-5712 (360) 679-3533 Freeland Location 1609 Main St Freeland, WA 98249-9911 (360) 331-6799

Since 1982 Ace Leather Goods has been creating hand-crafted leather goods.  They offer purses, backpacks, organizers, briefcases, and a lot more.  Their attention to detail and the use of scratch-resistant soft tanned leather means they'll look good for a long time. You can find Ace Leather Goods at art festivals around the region and at their online store here…

Ananda Farm is a no-till natural farm, homestead, and Yoga Ashram on Camano Island.  They sell farm-fresh produce, hand-made soaps, salves, tea, a wide variety of lavender products, and more.

Aqua Gifts offers thoughtfully curated items from the islands and more. You'll find gifts, jewelry, shoes, bath and body and items for the home.

Located in the Langley Village, Artworks Gallery is a co-operative enterprise of Whidbey Island artists working in a variety of media.

Back to the Island sells clothes and novelties popular with tourists and neighbors alike.

Bayview Farm and Garden is one of the top 100 independent garden centers in the United States.  Come visit and feel inspired.