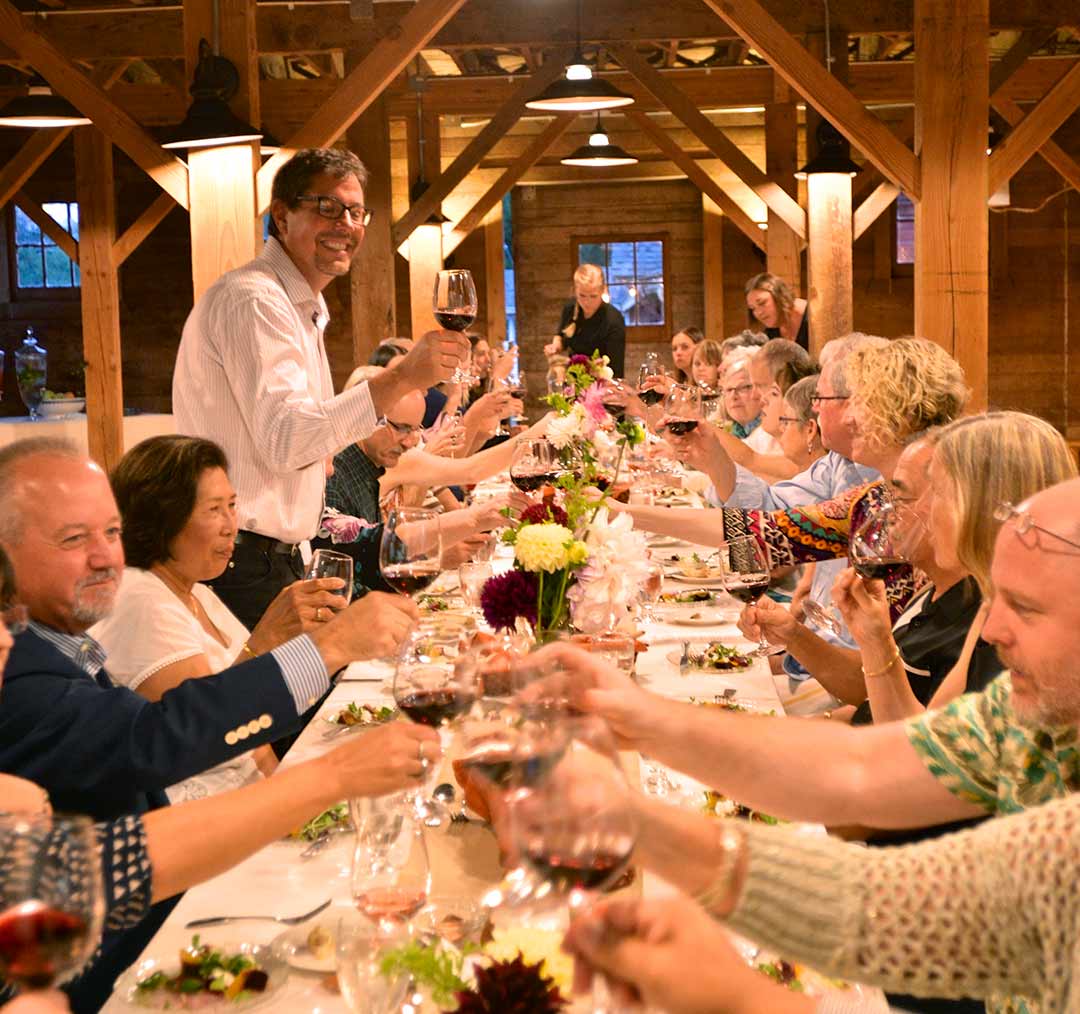 ---
"Both islands can boast fourth generation farmers..."
By Laura Hilton
With so many large corporate agri-businesses today, the small family farm can feel like a thing of the past. Not so on Whidbey and Camano Islands, where we still embrace and celebrate the traditional, small-scale farms. Both islands can boast fourth generations farmers, still working land claims that have been in their families since the 1800s. This kind of agricultural heritage has attracted a new wave of young farmers too, wanting to connect with the land and grow quality food for their communities.
---
"...we still embrace and celebrate the traditional, small-scale farms."
A Taste of the Islands
We are so blessed to have easy access to healthy, sustainably grown food. Perhaps it's no surprise then, that visitors to our shores have fallen in love with the taste of the islands, spurring a rise in agritourism. This could mean a quick stop at a roadside farm stand, or an extended farm stay to really learn the ropes. Many restaurants work closely with local suppliers for the freshest ingredients, like Fraser's Gourmet Hideaway in Oak Harbor or The Baked Café on Camano. Some invite you to see how it's done or participate yourself, like Orchard Kitchen in Langley or Gordon's on Blueberry Hill in Freeland.
What does zip lining, team building, lavender and pumpkins have to do with dairy farming? Plenty, as you'll discover at Camano Island's Kristoferson Farm!
Libations and More
Another farm favorite is the huge variety of libations made right here on the islands. Wineries abound, with tempting tastings and gorgeous event spaces. Whidbey Island Winery is the oldest on Whidbey, and sits right at the entrance to Langley. Not far away is the Whidbey Island Distillery, whose delicious range of berry liqueurs harken back to that agricultural history again, when Greenbank Farm was once the biggest producer of loganberries in the country. Edward Lynne Cellars on Camano is open to the public the first weekend of every month and frequently for special events.
Keep an eye on the new cider trend sweeping the islands! Driftwood Hard Cider relies on apples from an 100-year-old orchard near Freeland for their tasty line of beverages. Misfit Island Cider has a new production space in Langley; you can book a tasting or get a growler filled. Camano Cider prides itself on being high quality and hyper local; look for it on tap at locations across Camano and beyond.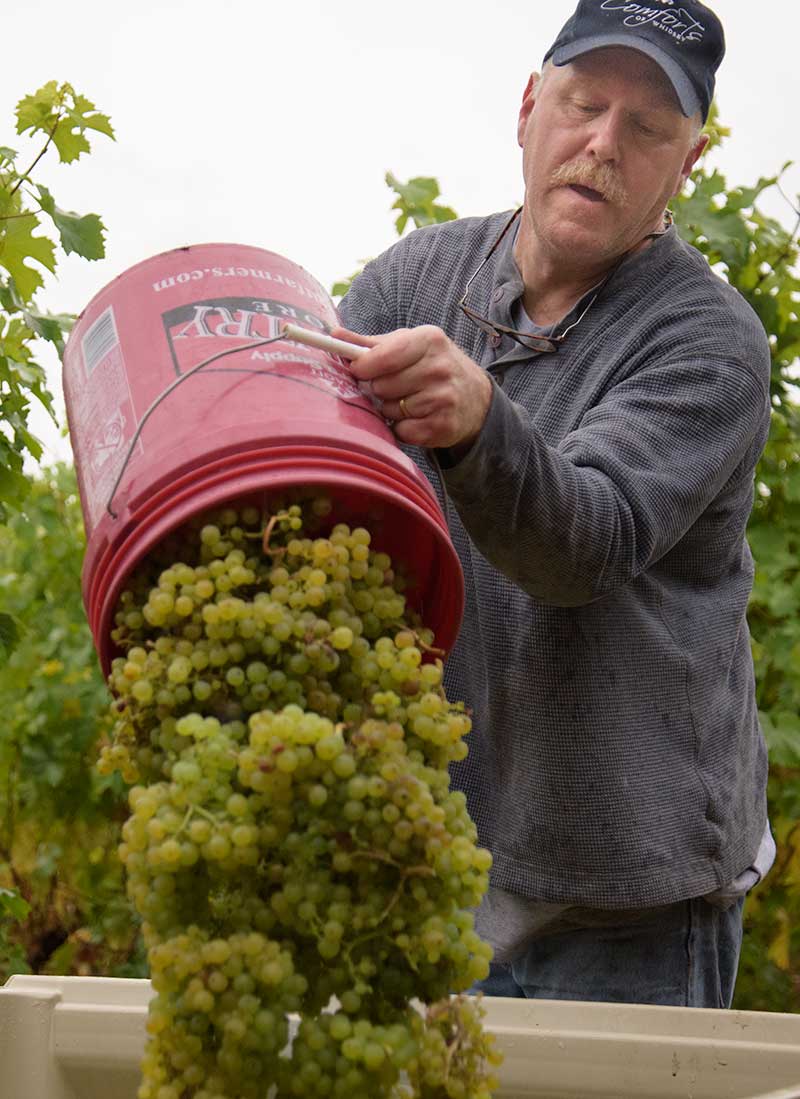 Shop for Products From the Soil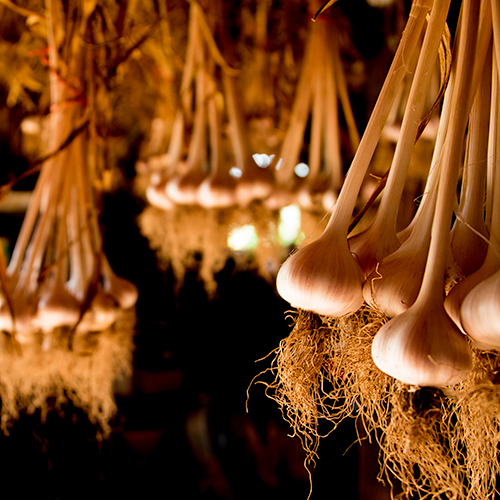 "Keep an eye on the new cider trend sweeping the islands!"
It's not uncommon on the islands for a farmer to also be an artist or a yoga instructor, and many small farms offer a diversity of products and experiences. You might buy tea, soap, or natural sunscreen from Ananda Farm on Camano; just as you may order a wedding bouquet or take a salt-making class at Salty Acres Farms near Oak Harbor. Many farms offer tours or host dinners and other events.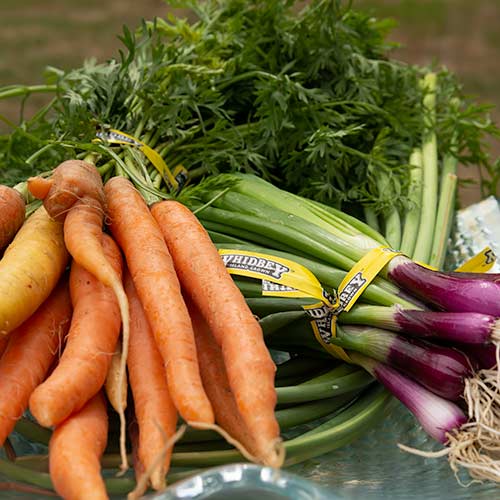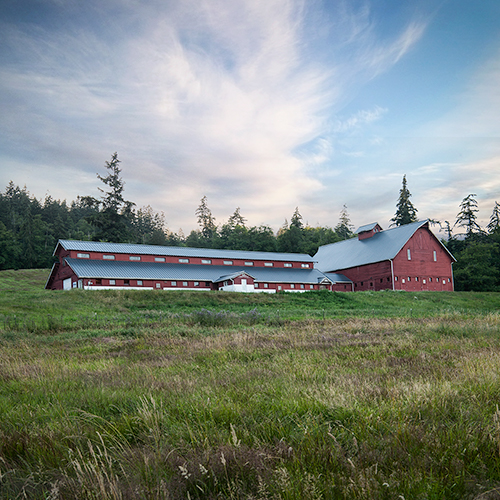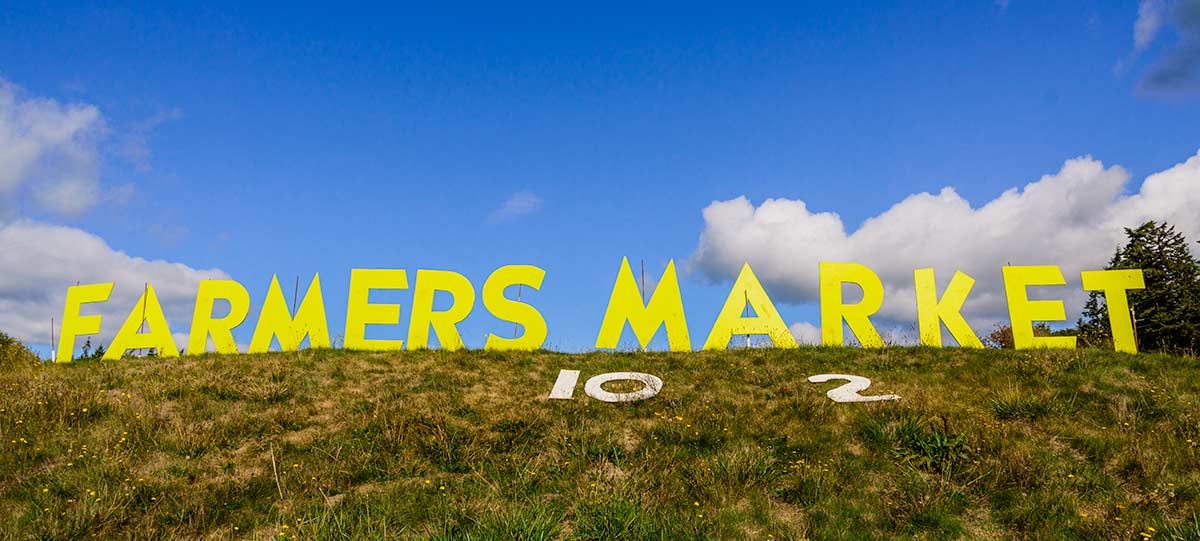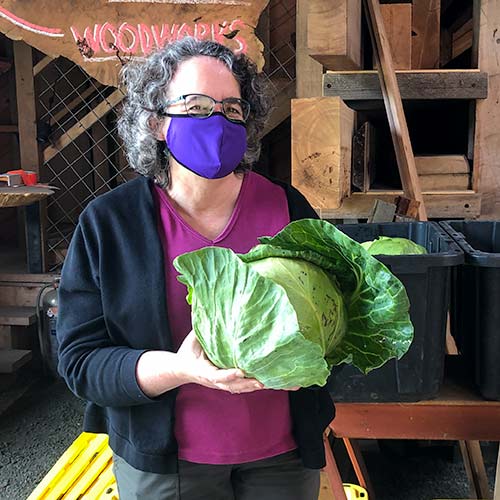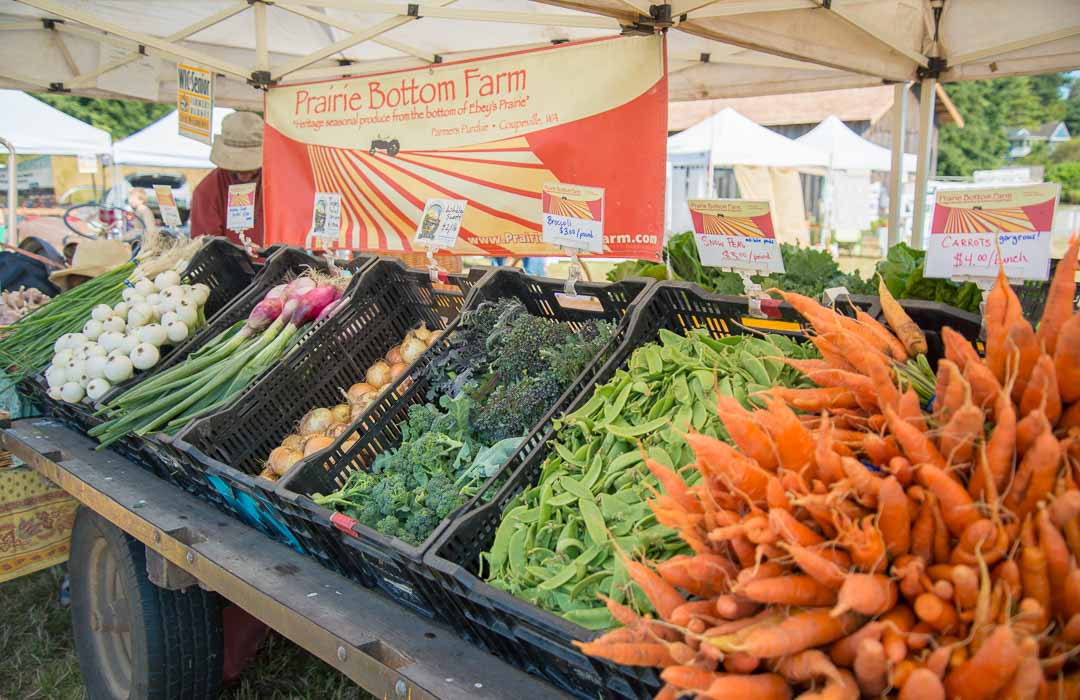 The rich bounty of fresh
goodness at farmers markets
is always fun.
Rooted in History
Some of the oldest structures on all of Camano Island are at Kristoferson Farm, yet it's still a working farm and still in the hands of a Kristoferson. This hub of the community hosts special events and sells local produce and homemade products at their special farm stand. Don't forget to stop by Island Harvest Farm on Camano too, with a huge variety of fresh vegetables available. These farm stands dot each island and have a lot of character and charm. For veggies on Whidbey try Fox Tail Farm in Freeland, or drop by Bell's Farm in Coupeville for U-pick berries and family friendly events.
Shop for Products From the Soil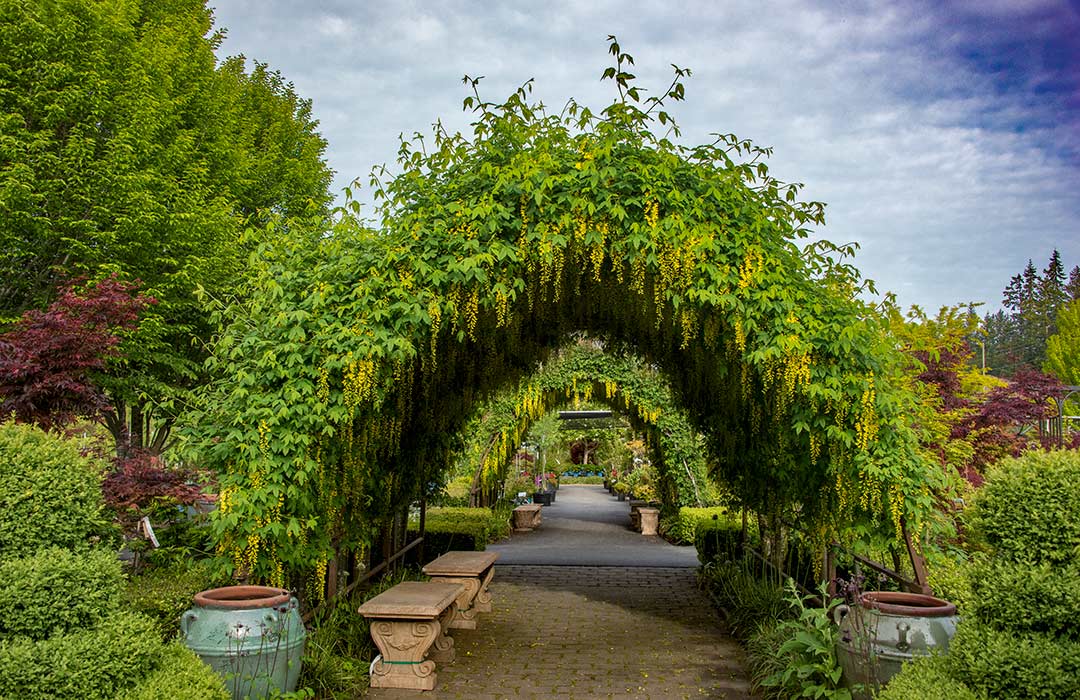 Perhaps your own version of farming doesn't go beyond the window box, but there are many island nurseries to support your efforts great or small. Crossing under the famed laburnum arbor at Bayview Farm and Garden, you'll find home and garden wares, a plant nursery, gift shop, and café.
In Oak Harbor, check out Mailliard's Landing Nursery for all your landscaping needs, including a licensed compost facility to recycle your yard waste for a small fee. At the Venture Out plant nursery near Langley, you'll see landscaping techniques brought to life throughout their beautiful, mature grounds.
In Coupeville, the downtown store for  Lavender Wind Farm has lavender-favored food, oils, and soaps, along with a huge selection of lavender plants.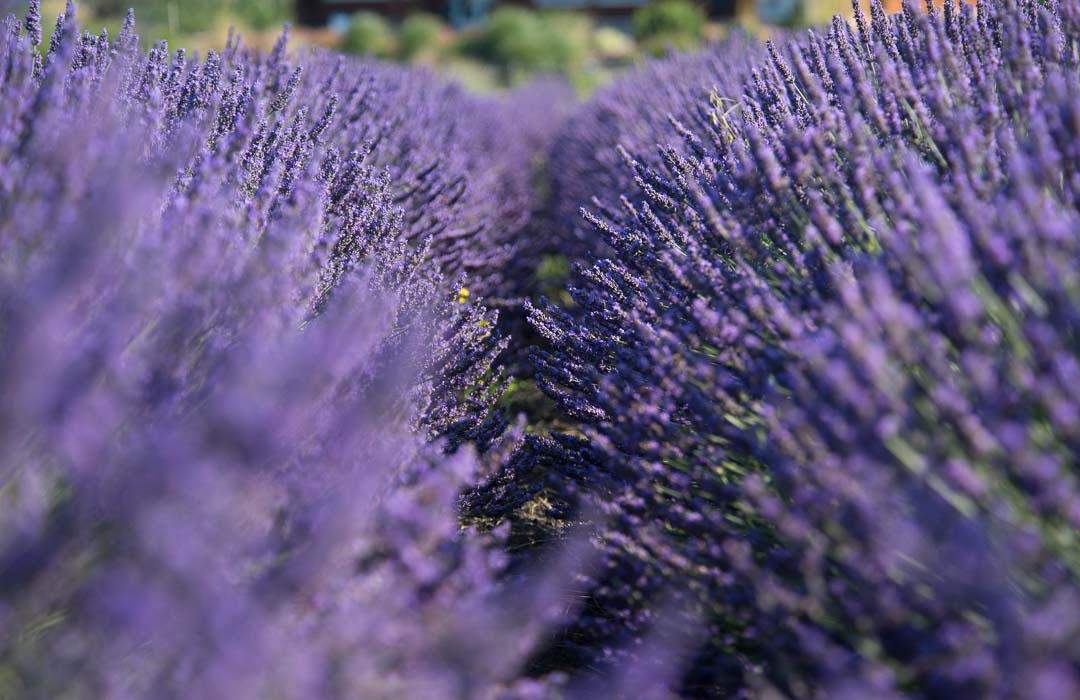 Strength in Community
Whidbey Island Grown Cooperative brings together farmers and products from up and down the island. By pulling together, growers can purchase supplies more affordably. The organization hosts a fantastic series of events each year for Whidbey Island Grown Week, and all year round you can shop local produce online or subscribe to a regular CSA box (Community Supported Agriculture). In early October check out Langley's annual Harvest Festival, an agricultural celebration featuring island restaurants for tasting events. Enjoy local foods and wines, take a class, or peruse the arts and crafts stalls.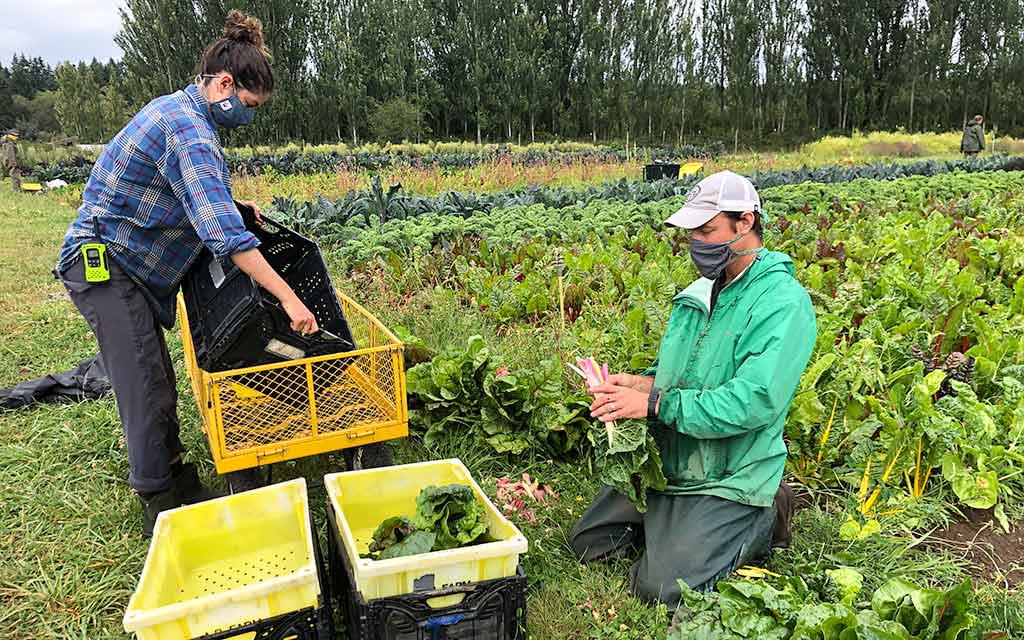 Long days and
rich rewards
at the Organic Farm School.
Farmers continue to be stewards for the land, leading the way on sustainable practices so that future generations may be fed from the same plot. Near Coupeville, the Pacific Rim Institute for Environmental Stewardship is furthering that mission, giving people and communities the tools to care sustainably for the land. For those who weren't born to farming, it's not too late to learn. The Organic Farm School in Clinton trains a new generation of green-minded farmers, imparting the many skills necessary to tend the land successfully. Luckily for us, some of these new farmers stay, and the tradition continues.