Above photo: The paved trail at Hoypus Point.
by Jack Penland
Updated 6/5/2021
Although we all hope to be active and robust throughout our lives, the reality is that many of us, at least temporarily, are going to need some help getting around. Unfortunately, as amazing as today's mobility devices are, taking in nature requires a bit of advance planning and insider information.
So, with considerable expertise from Island Transit mobility Specialist Maribeth Crandell and Tom Eisenberg of Friends of Camano Island Parks, here is our very brief guide for those who need help getting around, but still want to enjoy time on Whidbey and Camano Islands.
---
---
Some of Our Favorite Outdoor Places for people with mobility challenges.
Whidbey Island
Fort Casey State Park

• There are great views of Puget Sound from Fort Casey, and there is a brand-new ADA compliant sidewalk that takes you alongside the fort. The restrooms and picnic area are ADA compliant, as well. The fort, itself, however, has steep hills and narrow stairs.

Trustland Trail

Located just off S.R. 525 about two miles from the Clinton ferry is the Trustland Trail. It's a flat 1.7 mile gravel forest loop that is ADA compliant. There is ample parking and picnic tables. There is no restroom. The southbound Route 1 Bus can stop 330 feet away at Highway 525 & Craw Road.

Trillium Forest

Located about 3.5 miles north of Freeland on S.R. 225, the Trillium Forest features a recently constructed ADA loop trail accessed at the trailhead near Bounty Loop Road. Part of the trail is paved and the rest is very compact gravel.

Price Sculpture Forest

Located just east of the Coupeville town limits on Parker Road, the Price Sculpture Forest offers a woodland trail that also features amazing sculptures. The "Nature Nurtured" trail is flat and is packed dirt.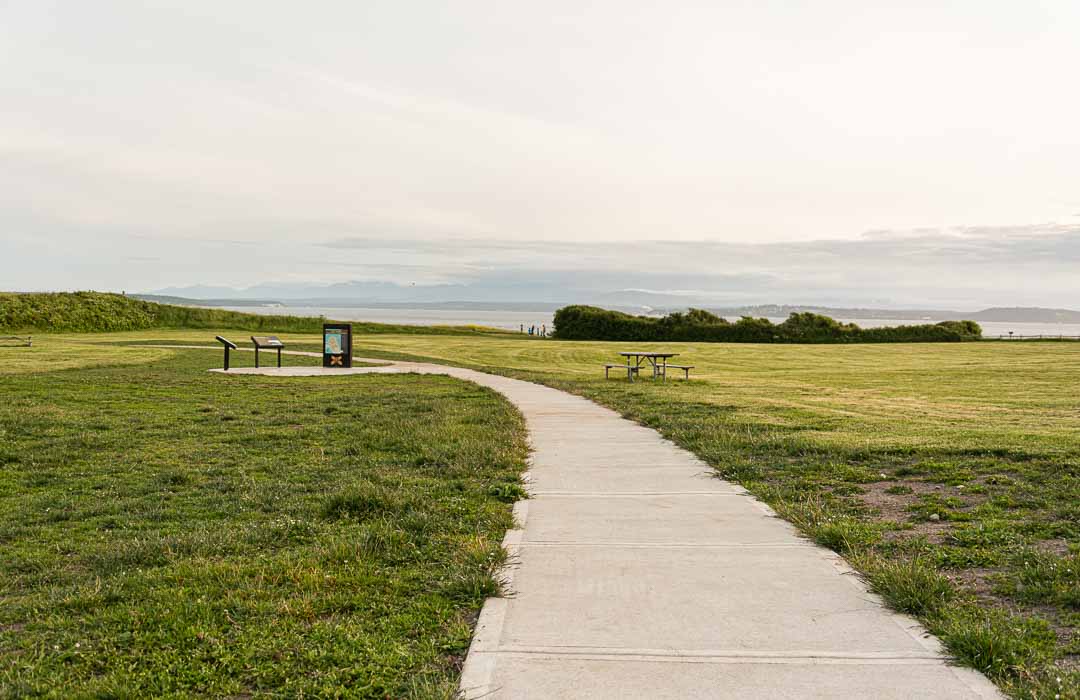 ADA Sidewalk
at Fort Casey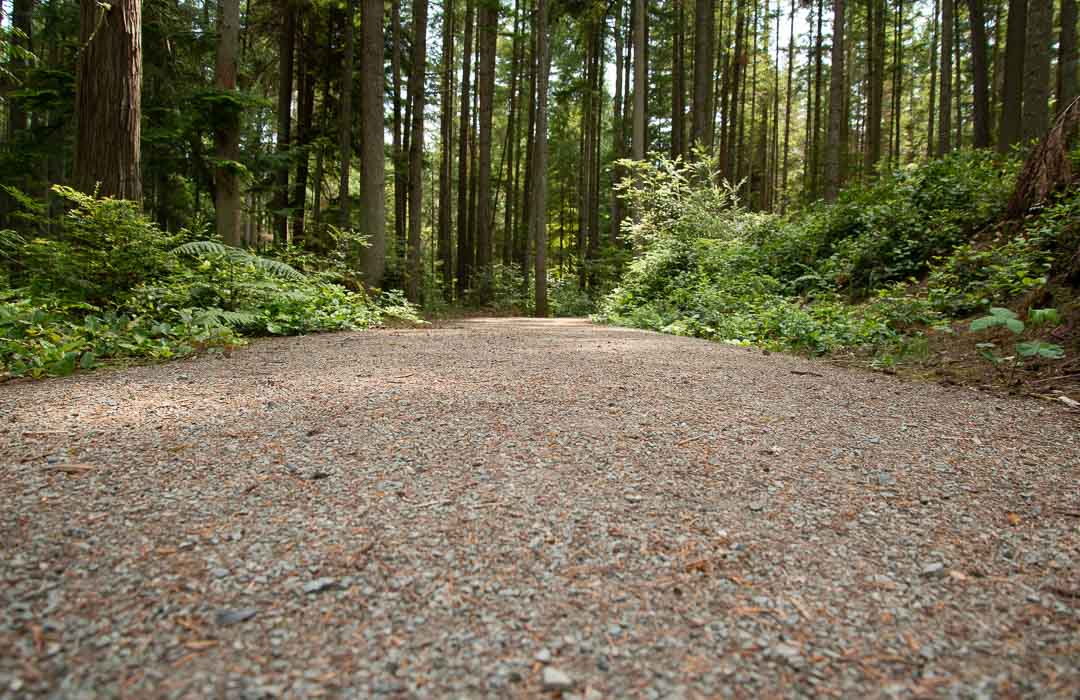 Coupeville Wharf

Getting out on the Coupeville Wharf is easy, and the flat wooden surface is good for wheelchairs. Those on crutches will need to watch their tips, but otherwise it's level all the way. The gangway out to the boats, unfortunately, is narrow, and at low tide can be quite steep. Routes 1 and 6 take you within one block of the wharf.

Windjammer Park

The City of Oak Harbor's signature waterfront park has just been rebuilt and is more beautiful and accessible than ever. The park features a summertime splash park, a brand-new playground, a sheltered picnic and new restrooms. The waterfront trail is a great and easy way to take in the area's beauty.

Hoypus Point

This is one of the Deception Pass Hikes that we called "Pure Magic." You can read about it here. It's a flat paved road that has some of the best views of Deception Pass. The parking and trailhead restrooms are ADA compliant. The only headache is there is a 33 inch wide opening around a gate at the start of the trail. There is a park bench along the way for those who don't want to do the whole trail.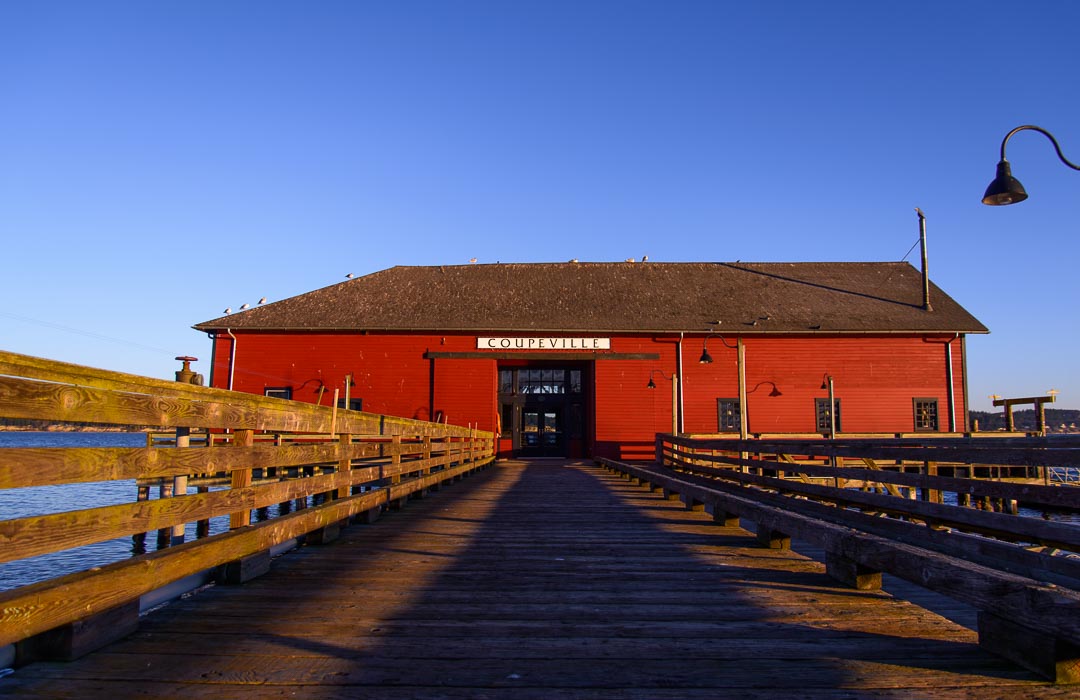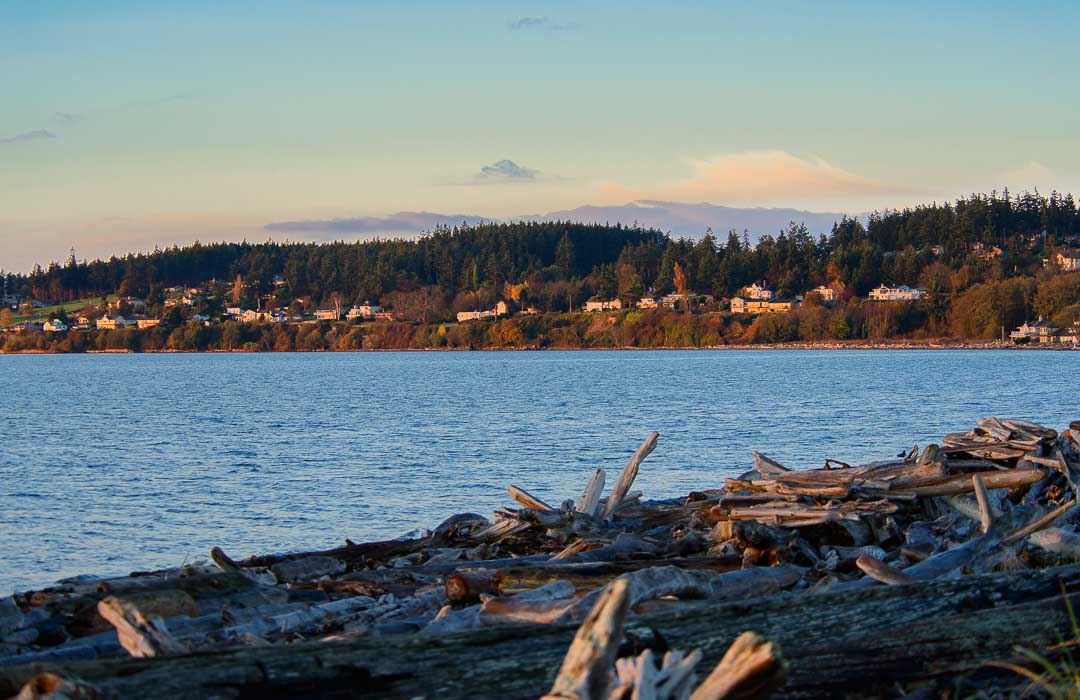 The View from Windjammer Park
---
The raised ADA trail at English Boom

Do you or someone you know have mobility issues that confine you to a car? Watch Craig Johnson's video "Birding by Car!"
Learn more!
English Boom County Park

With great views of the mainland and the mountains and a raised ADA wheelchair trail, English Boom is very accessible. There are no restrooms, however. The parking lot is kind of small.

Cama Beach State Park

With shuttle bus service from the parking lot to the main part of the park, the area is easily accessible. One of the deluxe cabins is ADA accessible.

Iverson Spit

Iverson Spit Preserve is a County park with about 2 miles of level trails. It offers very pretty views of the mainland and mountains. There is at least one bench for resting, as well.

Camano Center

Right next to the Camano center is an enchanting trail that is well maintained and easily reached by those going to senior activities at the center. You can read more about the center activities here.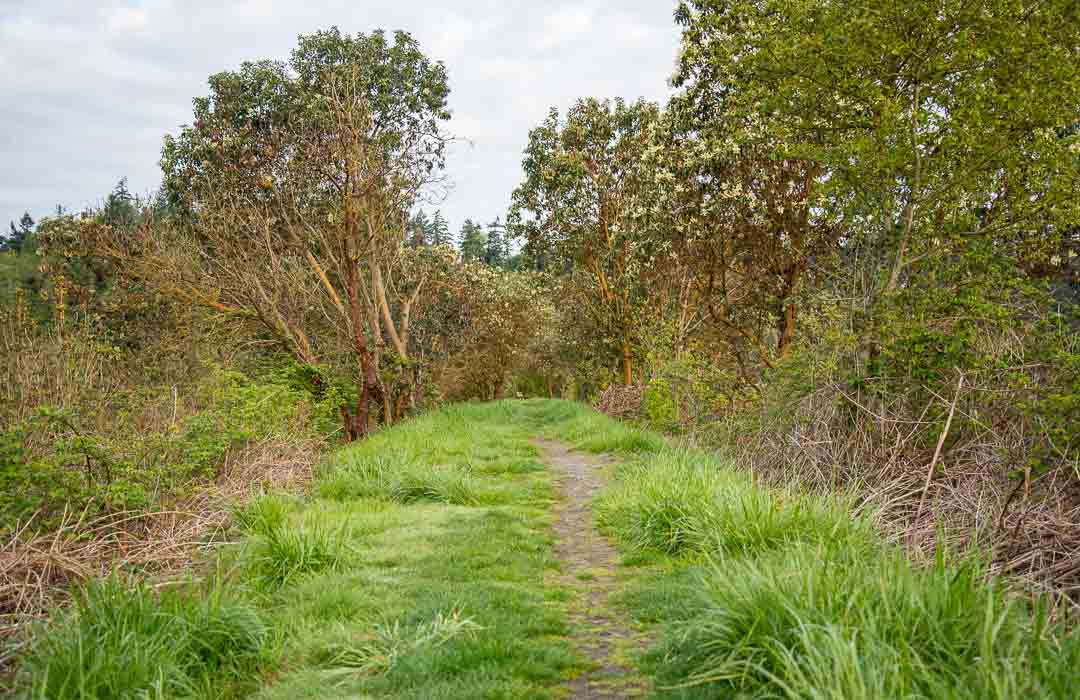 The Trail at
Iverson Spit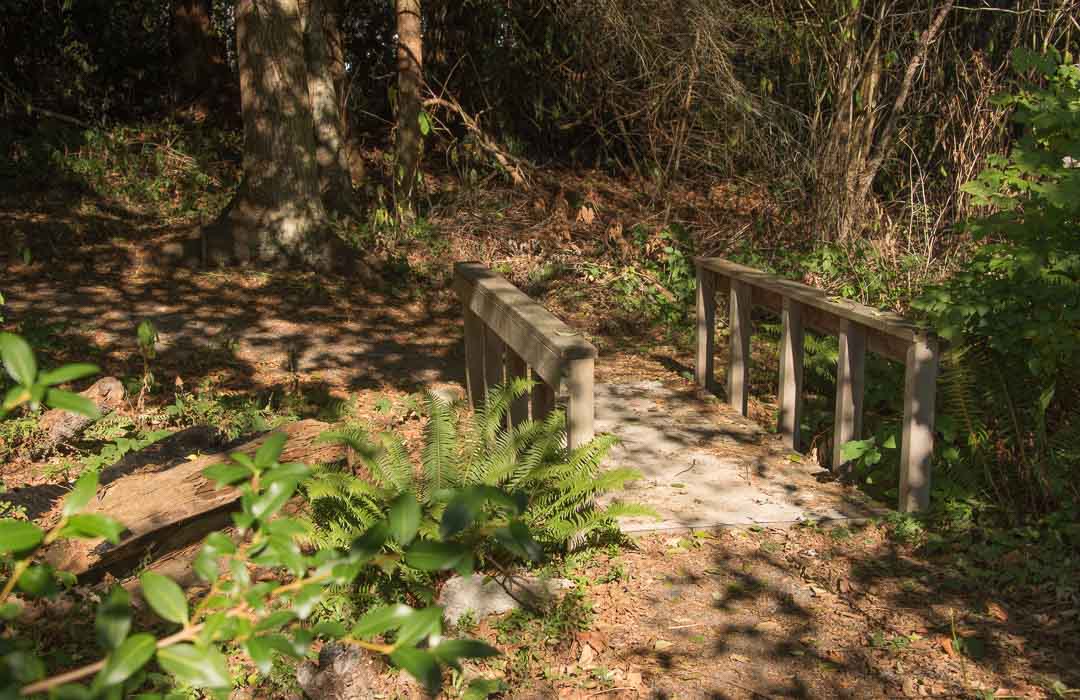 Camano Center Walking Path