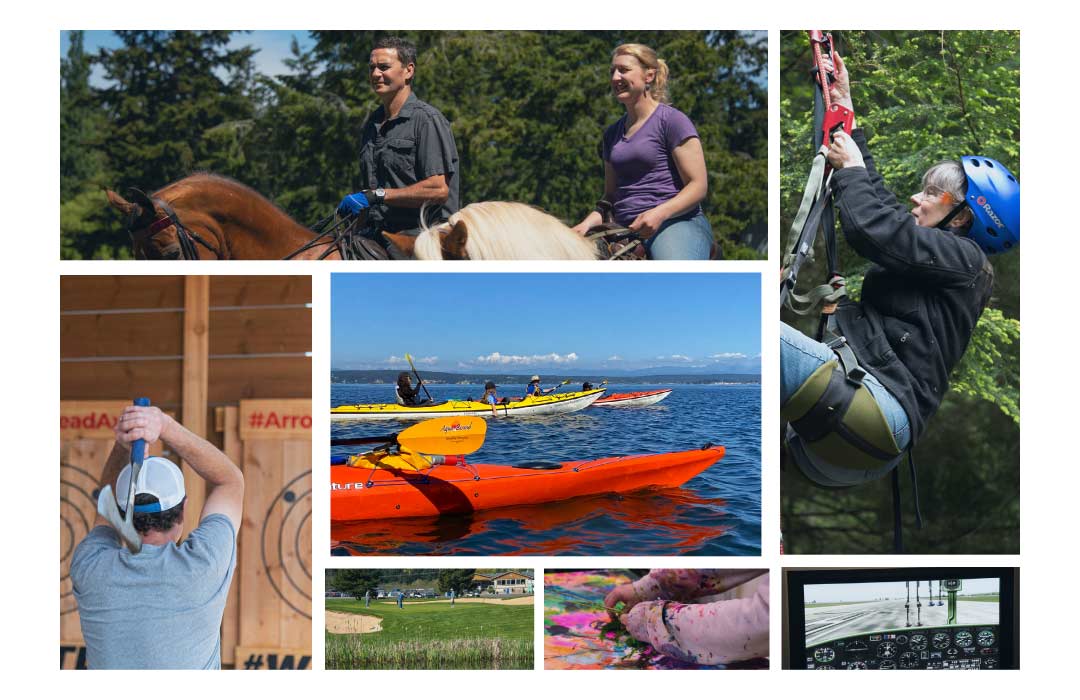 Looking to try something new, then give the gift of a new experience to someone and share it with them.   You can try everything from a round of golf to kayaking to axe-throwing.
Learn to ride horses at the Pacific Northwest Riding Academy.  Located on the beautiful 80-acre Wildwood Farm, the academy offers lessons and horse experiences for everyone.  Classes range from beginning horse experiences to semi-private and group lessons.  The family lesson is a great way for everyone to learn together while the pony party offers a unique way to celebrate a ... Read More

Choose from their large selection of unfinished ceramics. You paint and finish it anyway you like, using freehand, stencils, and your choice of colorful paints. Return in a couple days to claim your project.