Already known as one of the best beaches in Washington State, Double Bluff beach is also among the nation's best dog-friendly beaches. Right next to the parking lot there is a grassy area with picnic benches and a barbecue. There's also a "doggie shower" as well. The dogs must be on leash there, but further out, the leashes for well-behaved dogs are optional.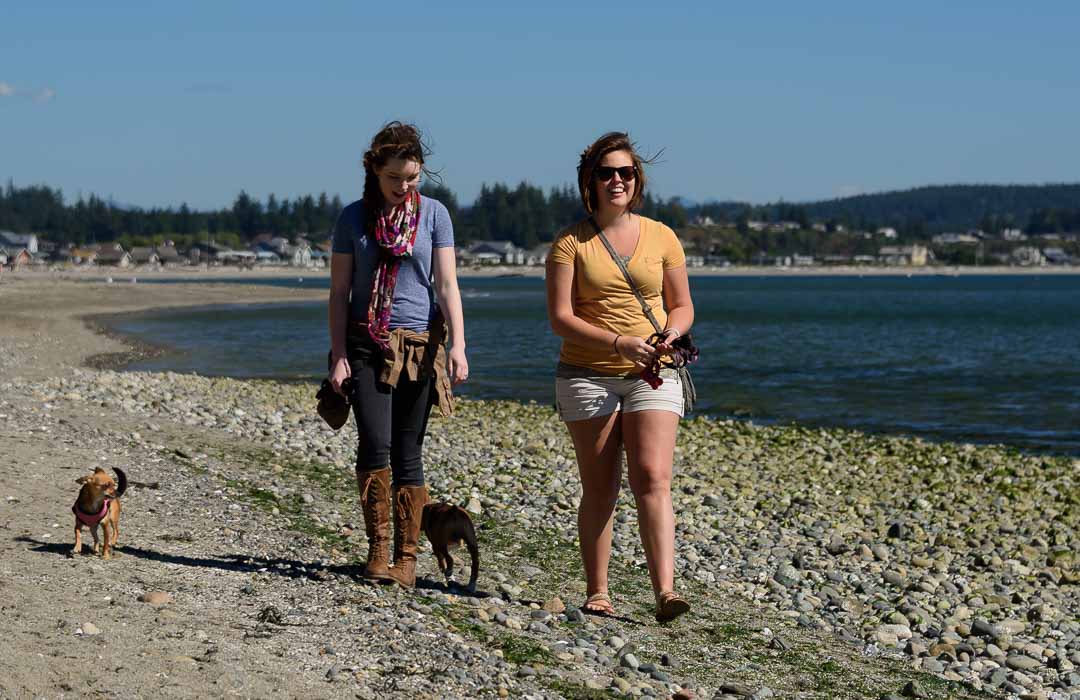 The beach is great fun for humans as well. The beach faces south and west, giving tremendous views of Admiralty Inlet, the busy shipping lanes, and the Olympic Mountains in the distance.
Most days the western side of Whidbey Island as well as the Olympic Peninsula keep waves small and gentle. However, when the wind picks up, kite boarders can be seen taking advantage of the windy weather.
This Island County Park is free, but parking is very limited.  Also, the beach to the east of the parking lot is all private property.
Travel website "Travel Awaits" calls Double Bluff Beach one of the best beaches in the U.S.
Read more...
Looking for a March walk? Head to Whidbey Island's west side, where three waterfront parks offer walks, views and local history.
Read more...
No Records Found
Sorry, no records were found. Please adjust your search criteria and try again.
Google Map Not Loaded
Sorry, unable to load Google Maps API.