Earth Sanctuary is a peaceful retreat where people can walk through nature and visit sacred spaces as part of their own personal renewal and spiritual connection.
Indeed, the land, itself is experiencing renewal with a 500-year plan to restore the acreage to a mature old-growth forest.
There are two miles of trails leading through woods and wetlands.  The sacred spaces include an authentic Buddhist Stupa, a Dolmen, Ley Line Sculpture, a Fen Stone Circle and more.
Admission is $7.00 per person, payable at Earth Sanctuary or online.  An annual pass is $35.00 per person. Tours with Founder Chuck Pettis are also available.
There is also a retreat center available for individual and small group rental.
To preserve the peace and not disturb wildlife, no dogs are allowed.
---
Testimonials
"Meditating together in the stone circle and in the dolmen.  Sitting by the Fen Pond, watching the beaver and ducks while the sun was setting.  I don't know when I've felt so full of peace.  Sharing that with my son has been priceless."
"One of the most healing places I have ever been. The Earth here is truly healing – it is the process of healing, and it is healing for us. Spectacular.  Thank you!"
"The energy here is amazing. As soon as I arrived, I felt a sense of calm and my anxiety faded away."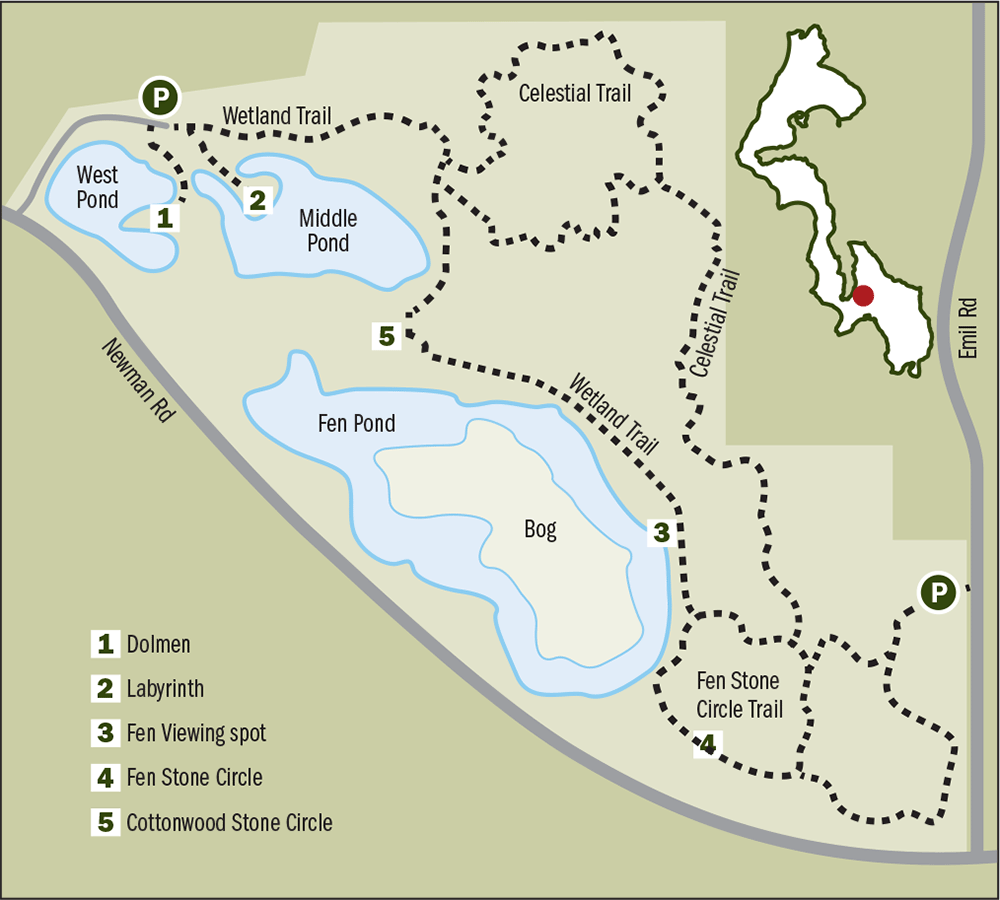 No Records Found
Sorry, no records were found. Please adjust your search criteria and try again.
Google Map Not Loaded
Sorry, unable to load Google Maps API.